'Bringing Up Bates': Chad and Erin Paine Cut Ties with Controversial Duggar Ministry
Chad and Erin Paine, two of the stars of Bringing Up Bates have turned their backs on the Duggars and the controversial ministry they are linked to. Erin Paine is one of Gil and Kelly Bates' 19 children. Erin, 27 and Chad, 31, wed in 2013. They share three children.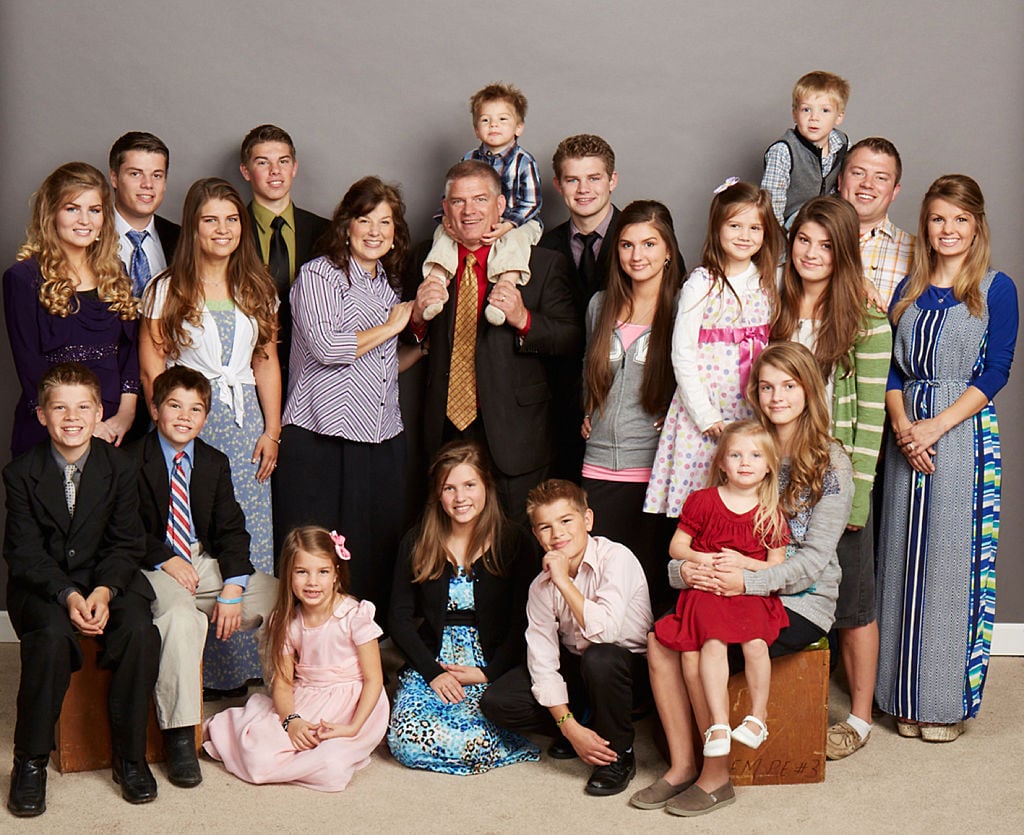 While Erin is exceedingly close to her famous family and several of the Duggar daughters, she has recently spoken out against the Institute of Basic Life Principles, the controversial ministry the Duggar family is linked to.
When Did Erin Speak Out?
An Instagram post led to the revelation that the Paine family is no longer involved with the IBLP or the ATI teaching curriculum. An Instagram user offered to help Erin and Chad get away from the ATI curriculum, but apparently, Erin and Chad already made that decision.
Erin responded to the offer to let fans know that she and her husband no longer have ties to the IBLP or any of its teachings. In a follow-up comment, Erin went on to say that each family makes their own decisions regarding what to follow, and they had decided to move in a different direction.
What prompted Erin and Chad's decision?
Erin and Chad Paine were both raised in the IBLP and adhered to the ministry's teachings. As homeschooled children, Chad and Erin were both educated using the ATI curriculum, a homeschool program designed for IBLP members. While they may have grown up following the ministry, the pair decided together to step away after Bill Gothard was ousted after sexual abuse allegations surfaced, according to She Knows.
While the Paine family has stepped away from the organization, Gil Bates, Erin's father is tied up legally in the sexual abuse scandal and following lawsuits. Chad and Erin's decision seems to be directly linked to Gothard's behavior and revelations that several key members of the ministry worked to cover up his abuse.
Gothard is facing a litany of legal action. 34 women have stepped forward to accuse the ministry founder of harassment and abuse.
In 2013 when Chad and Erin wed, Bill Gothard was a speaker at their reception. While they were happy, at the time, to have him involved in their wedding, they have since had a change of heart. The pair married before the allegations were made public.
While they may no longer be involved with the IBLP, the pair remains incredibly religious. The Paines have chosen not to share any current religious affiliations with the public.
Is the Bates family angry with Erin for walking away from the IBLP?
If there are any hard feelings about Erin walking away from the IBLP, the Bates family isn't letting it slip. While Gil Bates does serve on the board of directors, according to The Washington Post, Erin's decision seems to be her own and her brother, Lawson, jumped in to defend her.
Lawson Bates, who has long been rumored to be courting Jana Duggar, noted that Gothard has been removed from the IBLP and that the family leans on God, not founders of a ministry for their strength. Lawson did not indicate if he too had stepped away from the organization.