'Bringing up Bates': Fans Speculate About a Potential New Courtship
The Bates family, famous for their show Bringing Up Bates, might have another courtship to celebrate. The family's 11th child, Katie Bates, announced a courtship in April 2020 and now family followers think Katie's older brother, Nathan Bates, has a romantic partner, too. Nathan, who turns 27 on Aug. 29, has yet to announce the potential courtship, but he might have a good reason for that. Nathan's first courtship was documented on the family's show before he announced the end of the relationship. That was several years ago now, and followers think Nathan has found love again.   
Fans think Nathan Bates is courting a new love
Nathan's potential courtship has been hinted at on Bringing Up Bates, but internet sleuths from Primetimer think they have figured out who he might be seeing. Family followers note that the lock screen of Nathan's phone was visible during one of Carlin Bates' YouTube videos. The completely visible wallpaper was a picture of a young woman, who followers believe is named Esther. According to followers, the woman in question is being followed on Instagram by several of the Bates kids. Nathan doesn't have his own Instagram account.
While the lock screen is a big clue about Nathan's romantic intentions, he has not confirmed the relationship. Nathan hasn't appeared in any Instagram pictures with the woman and hasn't made moves to open his own Instagram account. The Bates kids, just like the Duggar kids, don't open social media accounts until they are in a courtship unless they have a business reason for an account. Lawson Bates, for example, has an Instagram account to promote his music, despite remaining single.
Why would the Bates family hold off on announcing a courtship?
The Bates family, much like the Duggars, believe in courtships. Unlike the Duggars, though, the Bates have had a few failed courtships in their family. Zach Bates, Nathan Bates, and Trace Bates have all ended relationships while living in the public eye. Zach, as the eldest Bates child, was the first to begin a courtship, but he announced the end of that relationship relatively quickly. Zach has gone on to marry Whitney Perkins. The pair share three children. Nathan also announced a courtship but called it off after a few months. That courtship played out on the family's show Bringing Up Bates in 2016. The couple parted ways when they figured out they were not compatible.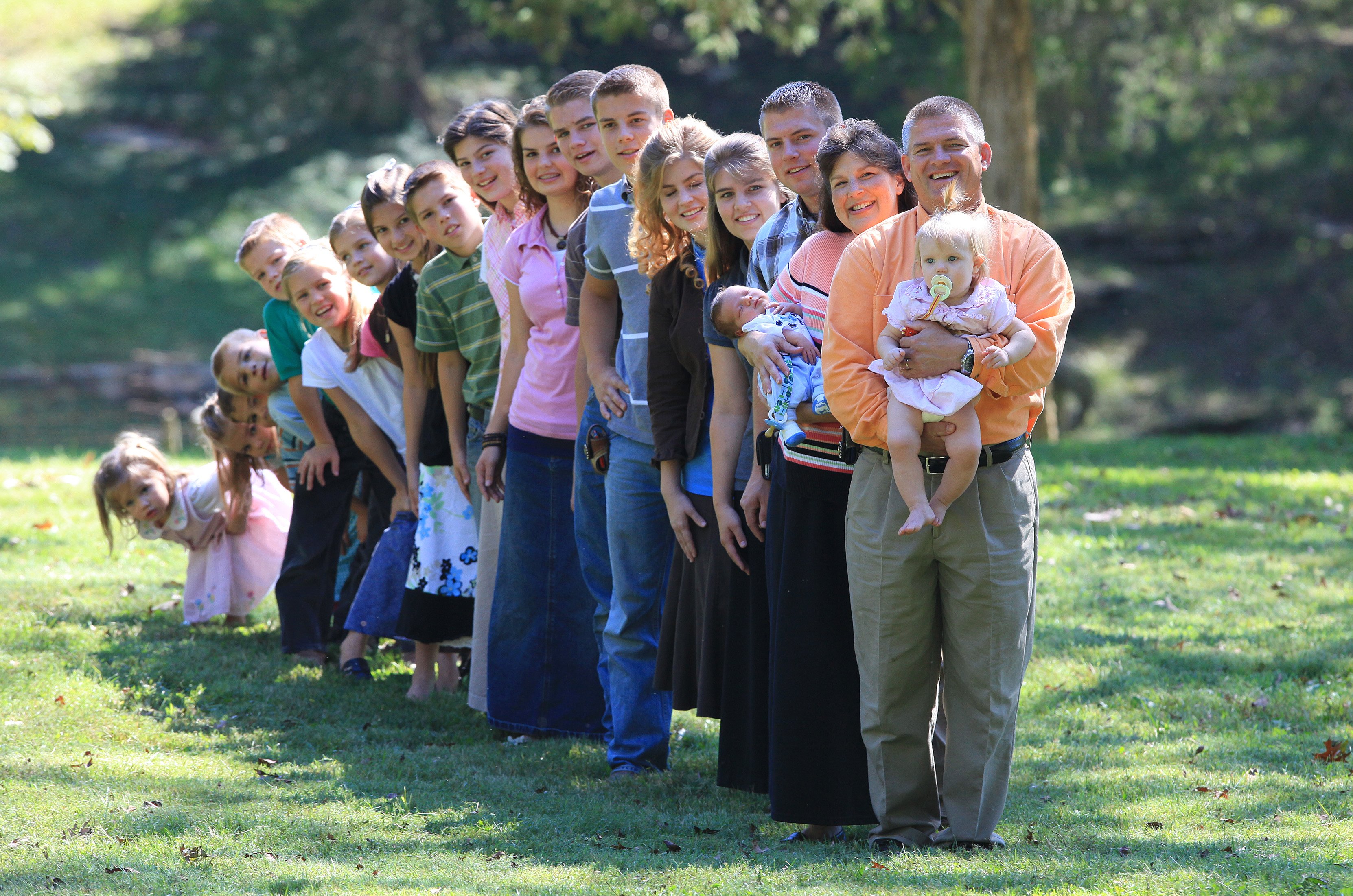 Trace Bates was the most recent Bates sibling to cal off a courtship. Rumors started to swirl in May 2019 that he was seeing someone. A few weeks later, he announced his relationship, but by the fall, the couple had called it quits. If Nathan is courting again, the Bates family is likely to keep things quiet until they know for sure the couple is headed toward marriage. Failed courtships aren't particularly good for the family's brand, note family followers. A second failed courtship for Nathan would be especially troubling, especially since the family's ultra-conservative Christian ministry promotes courtship as a way to prevent young adults from getting their hearts broken.
Could there be even more courtships in the works?
For months, fans have noticed that Nathan and his older brother, Lawson, have been spending a ton of time in Arkansas. Nathan's potential love interest appears to live in Pennsylvania, far from the Arkansas rental Nathan and Lawson are said to live in, part-time. Some fans suspect Lawson and Nathan may be staying in Arkansas to help Lawson connect with Jana Duggar. Jana resides in Northwest Arkansas with her family. Rumors of a potential love connection between Lawson and Jana have been swirling for years, but nothing has ever come of it. Lawson has even shot down stories, alleging that he and Jana are just great friends. Some family followers think Lawson has romantic intentions, though.
Courtship isn't the only reason Nathan and his big brother could be staying in Arkansas, though. The boys might be in town for work. Both are reported to be employed by the Duggar family's disaster recovery business, Medic Corps. Lawson and Nathan were both spotted on the Duggar family's disastrous relief trip to the Bahamas last summer.