'Bringing Up Bates': Michael Bates is Officially Moving Back to Tennessee, Find Out Why!
Michael Bates is ready to head back to Tennessee to fulfill her dreams. Find out what the 'Bringing Up Bates' star has planned for the future!
Michael Bates is making her dreams a reality a little quicker than she had anticipated. A few weeks back the Bringing Up Bates star told fans on Instagram that she was in the process of saving up money to begin nursing school. While the 29-year-old ultra-conservative Christian told supporters that she was in the planning phase, it seems like Bates may have fibbed just a little bit. She just announced that she is packing up and heading to Tennessee so she can achieve her dream. She will begin classes in the fall!
Does Michael have an existing degree?
Michael Bates has been busy in Chicago as a wife, but before her marriage, she was a college student. Fans of the Bates family note that the family is far more liberal than the Duggars because they allow their children to attend college if they want. Michael received an associate degree from Roane State Community College.
The degree is a good stepping stone as the Tennessee native jumps into the next phase of her life. Not only will the degree ensure she can meet the necessary academic standards of her new school, but it should also only take her around two years to receive the Bachelor of Science degree she'll need to become a nurse.
Has Michael Bates ever worked in healthcare before?
It seems like Michael has been interested in healthcare for some time. Prior to her marriage to Keilen, Bates worked as a volunteer EMT and even studied health science as a minor when she attended Roane State Community College.
Married since 2015, Michael made the move from her family's Lake City, Tennessee farmhouse to Chicago to support her husband. Keilen, also 29, was working for the Institute for Basic Life Principles as a videographer.
The IBLP is a controversial Christian ministry that experienced upheaval when their founder, Bill Gothard, was ousted. Gothard was accused of sexual misconduct by several members of the ministry. Bates' sister, Erin Paine, recently took to Instagram to denounce the ministry.
Michael isn't the only nurse in the small religious group
While Michael grew up in a religion that strongly advises women to focus on being wives and mothers, she isn't the only member of the group who has gone on to complete a degree in nursing. Abbie Burnett, John-David Duggar's new bride, turned heads when it was revealed she was a nurse before her engagement to the second-oldest Duggar boy.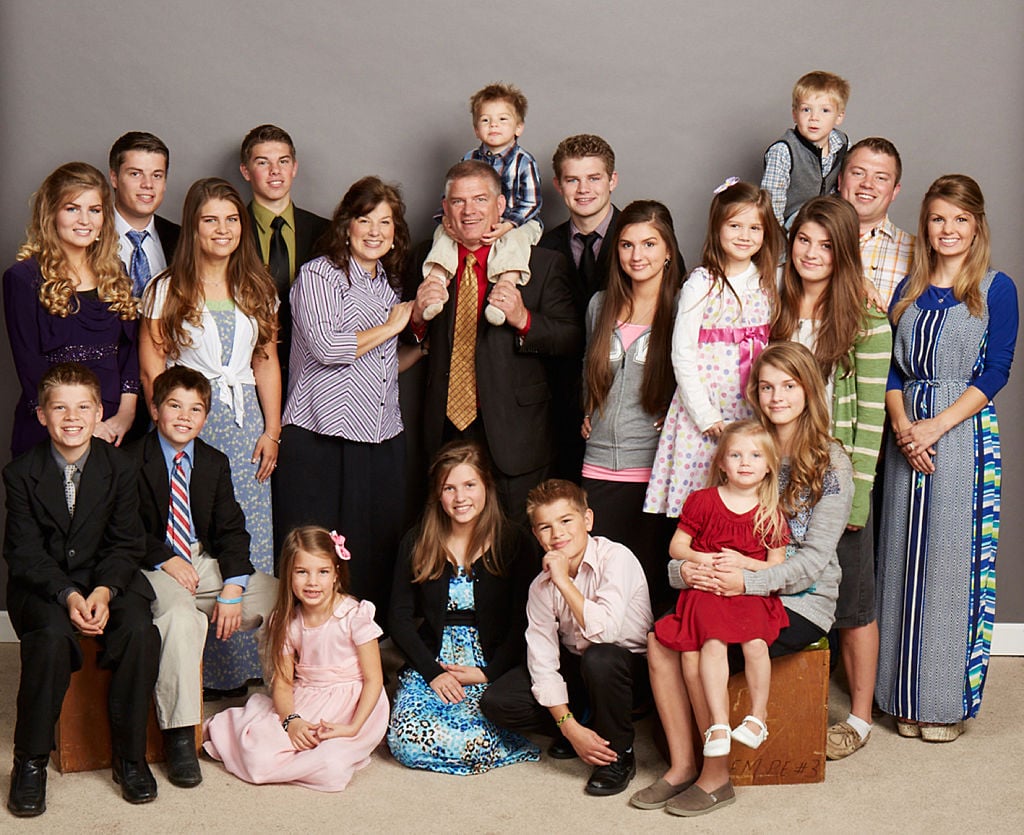 Abbie further raised eyebrows when online sleuths found out she had transferred her nursing credential from her home state of Oklahoma to Arkansas. Abbie moved to Arkansas after marrying John-David. Superfans believe that Abbie will be working directly with John-David in a medical flight services business he is rumored to be launching.