'Bringing Up Bates': Multiple Courtships Spark Wedding Rumors
Bates family followers have pointed out that there is a lot of movement in the ultra-conservative Christian social circle that the family belongs to. More specifically, several members of the community appear to be descending on Tennessee this weekend. That has led to speculation that an under-the-radar wedding could be happening. While a wedding hasn't been confirmed, several Bates kids appear to be headed toward marriage. How many courtships are currently in the works?
How many Bates family members are currently courting?
The Bates family looks like they'll be adding to their family. The Bates boys, who largely forewent young marriages, are starting their romantic lives. Currently, three members of the Bates family are in relationships that will likely lead to marriages. Nathan Bates is now courting Esther Keyes. Lawson Bates made things Instagram official with Tiffany Espesen, and Katie Bates has taken things to the next level with Travis Clark.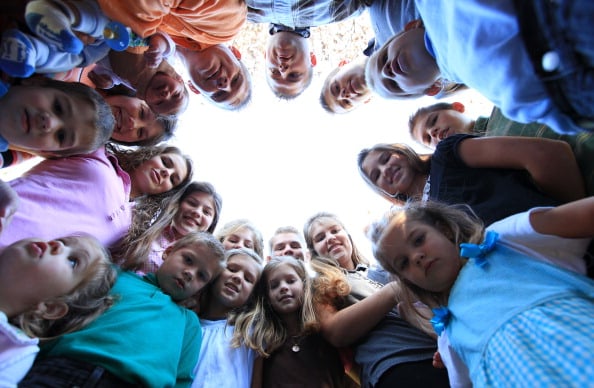 RELATED: 'Bringing up Bates': Lawson Bates Makes It Instagram Official Ahead of Valentine's Day, but 'Shippers Aren't Happy
Of the family's 19 children, seven are currently married. Their reality TV counterparts, the Duggar family, have added ten in-laws to their family. There is a reason fewer Bates kids are currently married. Several of the Bates family's children have had false starts. Trace Bates, Zach Bates, and Nathan Bates have all had failed courtships. Carlin Bates, who is now married to Evan Stewart, also revealed that she had a failed relationship. Family followers believe Carlin may have dated Joseph Duggar.
Multiple engagements appear to be on the horizon
The Bates might be dealing with a bit of a love boom at the moment, but there is only one publicly announced engagement. Katie Bates, Kelly Jo, and Gil Bates's 11th child reported that she accepted Travis's proposal on April 8, 2021. The couple revealed their courtship in March 2020.
Katie, who will turn 21 in October, and Travis, who turned 20 in March, may have started their official courtship in 2020, but they started seeing each other the previous year. The couple met in June 2019, according to Fandom. They have not announced an official wedding date just yet. Bates family followers are confident that the couple will wed over the summer, though.
Will Nathan Bates be the first to head down the aisle this year?
Katie is the only Bates family member to announce an engagement. Still, Reddit users largely believe Nathan may also be engaged. Family followers think he might keep an engagement quiet. Nathan, 27, has had one failed courtship in the past. He also appears to be one of the more private family members. While he didn't announce his courtship until October 2020, fans assume he and Esther had been getting to know each other for several months before announcing their relationship. In recent weeks, fans have noticed that Esther appears to be hiding her left hand. They believe she might be trying to hide an engagement ring.
RELATED: 'Counting On': Do the Duggars Really Have Shorter Courtships Than the Bates Family?
If that's the case, Nathan would likely be the first of his siblings to get married this year. It seems unlikely that it will be happening this week, though. While the Duggar family pulled off a surprise wedding in recent history, the Bates family is known for announcing engagements when they happen. The fact that no engagement announcement has been made makes it unlikely that a wedding will occur, at least this month.