'Bringing Up Bates': Nathan Bates Announces Engagement, Is Lawson Bates Next?
Nathan Bates is getting married. The star of Bringing Up Bates has announced his engagement to Esther Keyes. The news brings an end to months of speculation about the ultra-conservative Christian couple's relationship. When they will wed remains unknown. Nathan's sister, Carlin Stewart, may have given a hint to Bates family followers, though. Now that Nathan is officially headed down the aisle, family followers have turned their attention to Lawson Bates. Lawson announced his relationship in February 2021. Will Lawson be the next Bates to pop the question?
Nathan Bates proposed to Esther Keyes
Nathan and Esther are officially engaged. While relatively little is known about the couple, fans know that they have one thing in common. They are both from supersized families. The 27-year-old is Gil and Kelly Jo Bates's fifth child. He has 18 siblings. Esther is the ninth of 14 children in her family. According to Fox News, Nathan proposed to Esther in Florida after a whirlwind weekend. They visited three locations to capture important moments in their lives. 
RELATED: 'Bringing up Bates': The Bates Family Is Spilling All of Their Kissing Secrets
Esther and Nathan have been particularly tight-lipped about their budding romance. Still, fans have gotten glimpses of it on Bringing Up Bates and via social media. Nathan's decision to keep things private may have to do with a previous relationship. In 2016, Nathan ended a courtship with a New Yorker named Ashley Slayer. Bringing Up Bates briefly featured Nathan and Ashley's relationship. 
Carlin Stewart is confident that two weddings will happen in 2021
While neither Nathan nor Esther have revealed exactly when they are getting married, Carlin may have offered fans a hint. Several weeks ago, Carlin completed a Q&A session on Instagram. One fan questioned how many Bates weddings could be coming up in 2021. She didn't name any names but she seemed fairly certain that two more family members would be married by the end of 2021.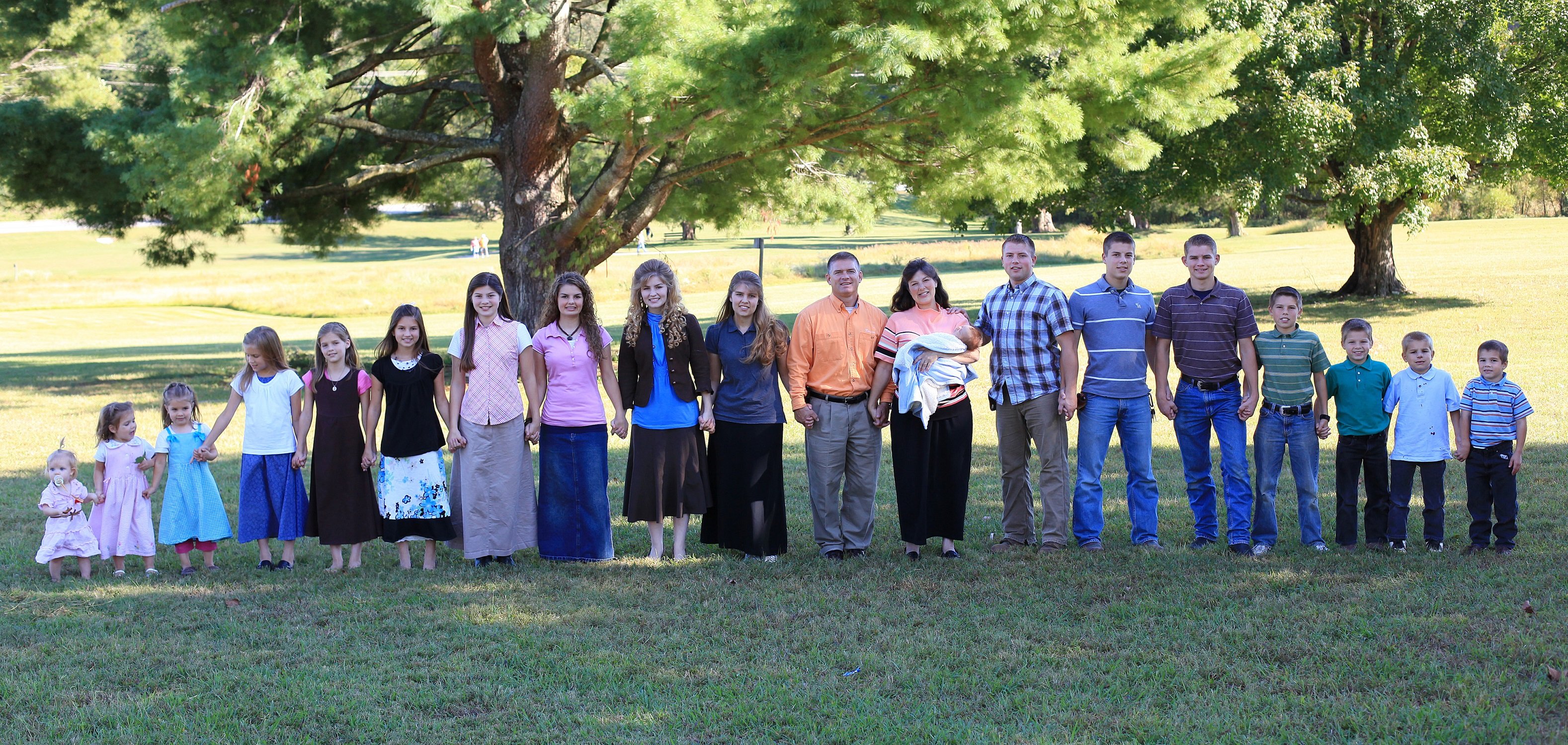 In April, Katie Bates announced her intention to marry Travis Clark, a 20-year-old college student from New Jersey. Travis and Katie announced their courtship in March 2020. Presumably, Nathan and Katie are the two Bates siblings that Carlin was referring to. That's not for certain, though. Another Bates boy is currently in a relationship, although it doesn't seem to have progressed to engagement just yet.  
Is Lawson Bates the next Bates family member to announce an engagement? 
Katie, Nathan, and Lawson are the three unmarried Bates family members known to be in relationships. Now that Katie and Nathan have made things a bit more official with their respective loves, family followers can't help but wonder when Lawson might tie the knot. Some fans assume things are getting serious with Tiffany Espensen.
RELATED: 'Bringing up Bates': Lawson Bates Makes It Instagram Official Ahead of Valentine's Day, but 'Shippers Aren't Happy
There is good reason to think that. The Bates family follows similar courtship rules to the Duggar family. Generally speaking, when the family announces a courtship, the couple is fairly close to engagement. Unlike the Duggar family, the Bates have had a few romances that failed following official announcements.
Nathan, Trace Bates, and Zach Bates have each had failed relationships. Does that mean Lawson's romance could end before engagement? Sure, but it doesn't seem likely. Lawson has not announced an engagement yet. In theory, though, he would, logically, be the next one to make a big announcement. When that could happen is anyone's guess.