The British Royal Family Is Nervous for Meghan Markle's 'Tell-All' Interview With Oprah Winfrey
Meghan, Duchess of Sussex, and Prince Harry are about to tell their side of the story in a sweeping 90-minute interview with Oprah Winfrey. This is the first time the pair will go into detail about what they endured as a royal couple, why they left the royal fold, and their hopes for the future.
However, it is said that the British royal family is extremely nervous about what might be said.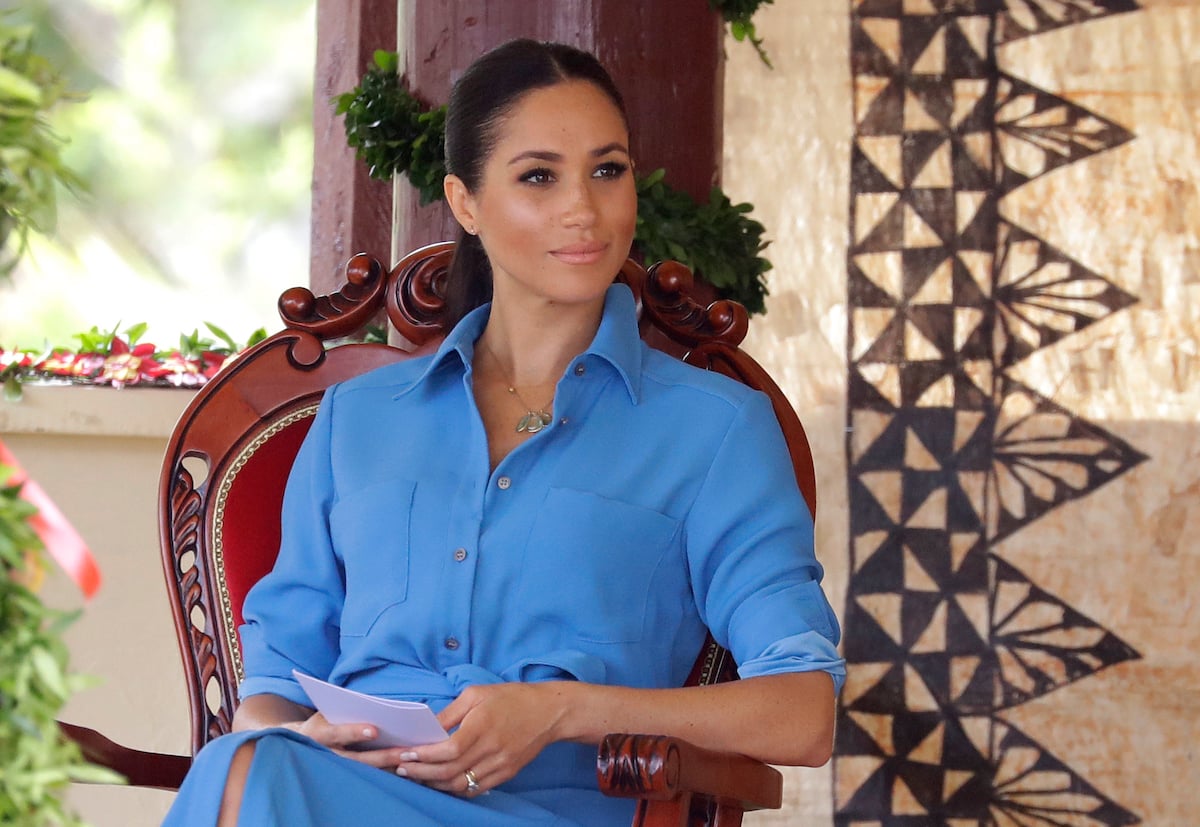 Why did Meghan Markle leave the British royal family?
Meghan did not expect the frenzy that surrounded her when she got engaged to Prince Harry, nor did she expect the racist and sexist backlash that came with it. In the end, it all became too much, and for Harry, who had been unhappy for years, leaving seemed like the only way out.
"The decision that I have made for my wife and I to step back is not one I made lightly," Prince Harry said in a speech during a reception for his charity, Sentebale, in Jan 2020. "It was so many months of talks after so many years of challenges. And I know I haven't always got it right, but as far as this goes, there really was no other option."
Now, a year later, it appears that the royals and the Sussexes will be severing formal ties for good. The couple is reportedly anticipating that they will be stripped of their remaining royal titles and royal patronages. Prince Harry is also expected to be stripped of his honorary military titles.
It appears that this has come in the wake of the pair signing multimillion dollar deals from Spotify and Netflix. It also seems like the pair are anticipating this decision which is why they've agreed to a tell-all interview.
Meghan Markle's 'tell-all' interview with Oprah Winfrey will air on March 7
Just over a year after the Sussexes announced their exit from the British royal family, they will finally be able to tell their side of the story. CBS has announced that the couple's good friend, Oprah Winfrey will interview them in a new special, Oprah with Meghan and Harry: A CBS Primetime Special.
"Winfrey will speak with Meghan, The Duchess of Sussex, in a wide-ranging interview, covering everything from stepping into life as a Royal, marriage, motherhood, philanthropic work to how she is handling life under intense public pressure," CBS said in a statement. "Later, the two are joined by Prince Harry as they speak about their move to the United States and their future hopes and dreams for their expanding family." 
It looks like nothing will be off-limits for the couple "We're told this is going to be a wide-ranging interview and that nothing is off-limits," royal expert Katie Nicholl told Entertainment Tonight. 
The British royal family is nervous for Meghan Markle's interview with Oprah
Though the Sussexes reportedly have no interest in hurting or upsetting the British royal family, particularly Queen Elizabeth II, the royal family is said to be bracing themselves.
Buckingham Palace reportedly had no clue that the interview was coming, however, they have since released a neutral statement. "The Duke and Duchess are no longer working members of the Royal Family and therefore any decisions they take with regard to media commitments are matters for them," Buckingham Palace said in a statement. "As non-working MRF they are under no obligation to inform the Royal Household of such plans.'
However, The Times is reporting that the Palace is very nervous about possible allegations of racism or sexism and the settling of "old scores."