The British Royal Family Is Still Convinced Princess Diana Was Tricked Into Doing Her Famous BBC 'Panorama' Interview
Meghan, Duchess of Sussex, and Prince Harry's tell-all interview with Oprah Winfrey is currently the talk of the town. However, they certainly aren't the first royals to give an explosive interview to the press. In 1995, two years before her death and just one year before her divorce from Prince Charles was finalized, Princess Diana gave a stunning interview to Martin Bashir on BBC's Panorama.
In the interview, the princess revealed Prince Charles and Camilla, Duchess of Cornwall's affair. She also spoke about feeling lonely and isolated in the royal fold. Since she was so beloved in the U.K., the interview tainted Prince Charles' reputation, and it pushed Queen Elizabeth II and Prince Philip to allow the Wales to finally divorce.
However, over 25 years later, the royals remain convinced that Princess Diana was tricked into giving the interview because of a false document.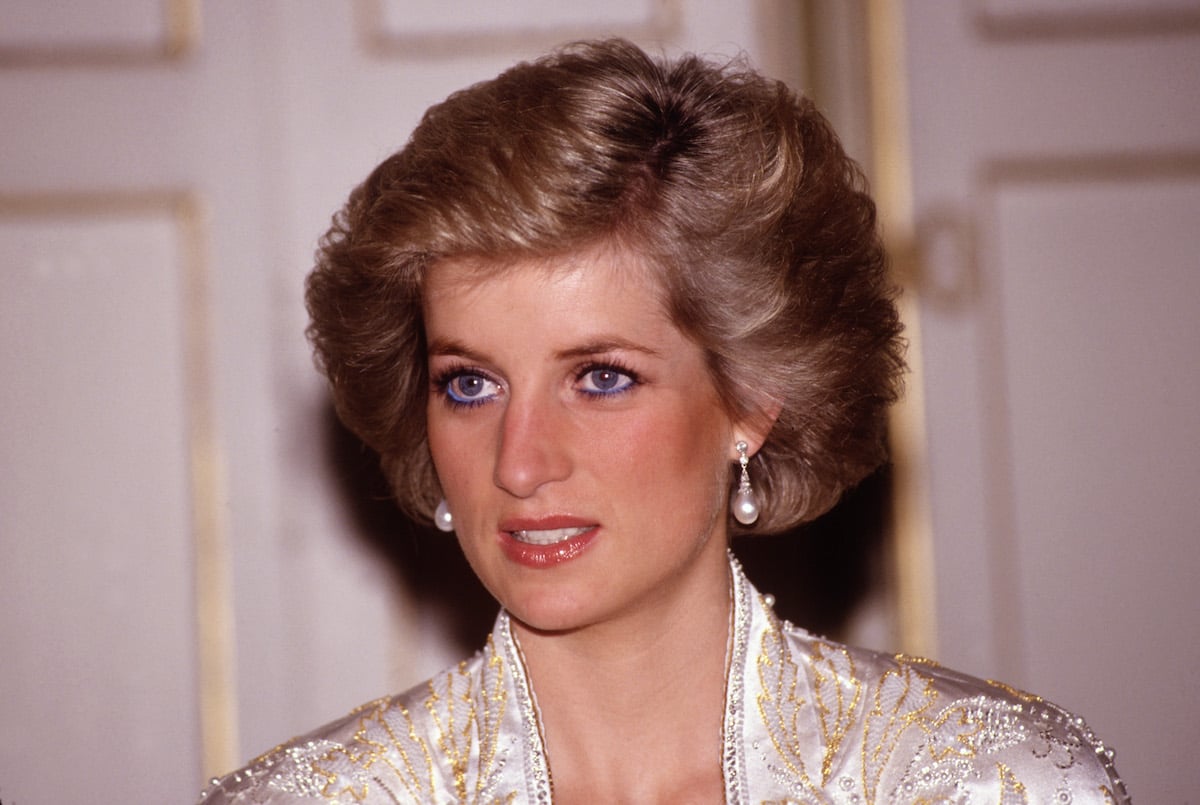 Princess Diana's shocking BBC 'Panorama' Interview left the British royal family furious
The royals have always tried to project an image of regal perfection. However, Princess Diana shattered that illusion in her 1995 interview. She spoke openly about her own affair with James Hewitt, and she revealed that there were "three of us in this marriage"  when speaking about Prince Charles and Camilla's relationship.
The queen was reportedly so furious that she sent the princess a letter urging her toward divorce. "So that was in 1995, where she talked openly about her marital difficulties," royal expert and commentator Angela Mollard told Express. "And the Queen quickly sent a letter to Diana and said 'you need to divorce' and that was finalized in 1996."
Princess Margaret, who had been close to Princess Diana, reportedly turned on her, and Prince William, who was a teenager when the interview aired, was allegedly humiliated that his parents' private affairs were blasted across the TV. He also felt that the media became obsessed with his mother as a result.
The British royal family is currently investigating Princess Diana's 'Panorama' interview
Princess Diana's Panorama interview has reportedly unsettled the royals for years, and as of 2020, they have launched an official investigation into it. Retired Supreme Court Judge Lord Dyson is leading the investigation and has reportedly interviewed 17 witnesses. He is said to be making a ruling in the coming months.
In Nov. 2020, Prince William made a rare public statement about the interview and the impending investigation. "The independent investigation is a step in the right direction," he said via Yahoo. "It should help establish the truth behind the actions that led to the Panorama interview and subsequent decisions taken by those in the BBC at the time."
For their part, neither BBC nor Bashir are commenting at this time. "Martin won't be making any public comments while the investigation's ongoing. The BBC has no comment to make on this," a spokesperson told People.
The British royal family is convinced Princess Diana was tricked into giving her famous interview
Though Princess Diana and the public were well-aware of Prince Charles and Camilla's affair. The princess was also reportedly convinced the prince was having an affair with her nanny, Tiggy Legge-Bourke.
Daily Mail is reporting that Princess Diana had second thoughts about the BBC interview in the days leading up to it. However, Bashir allegedly showed Princess Diana a fake abortion "receipt" for Legge-Bourke as well as fake bank statements to manipulate Diana's brother, Charles Spencer into helping negotiate the interview.