Britney Spears Admitted to Not Believing in Marriage Before Her Romance With Sam Asghari
Britney Spears is engaged! On Sept. 12, the pop star's boyfriend of more than four years, Sam Asghari, proposed, with both announcing their engagement on social media. While Spears couldn't be happier to be engaged, she actually didn't think that another marriage was in the cards for her before striking up a relationship with Asghari — and here's why.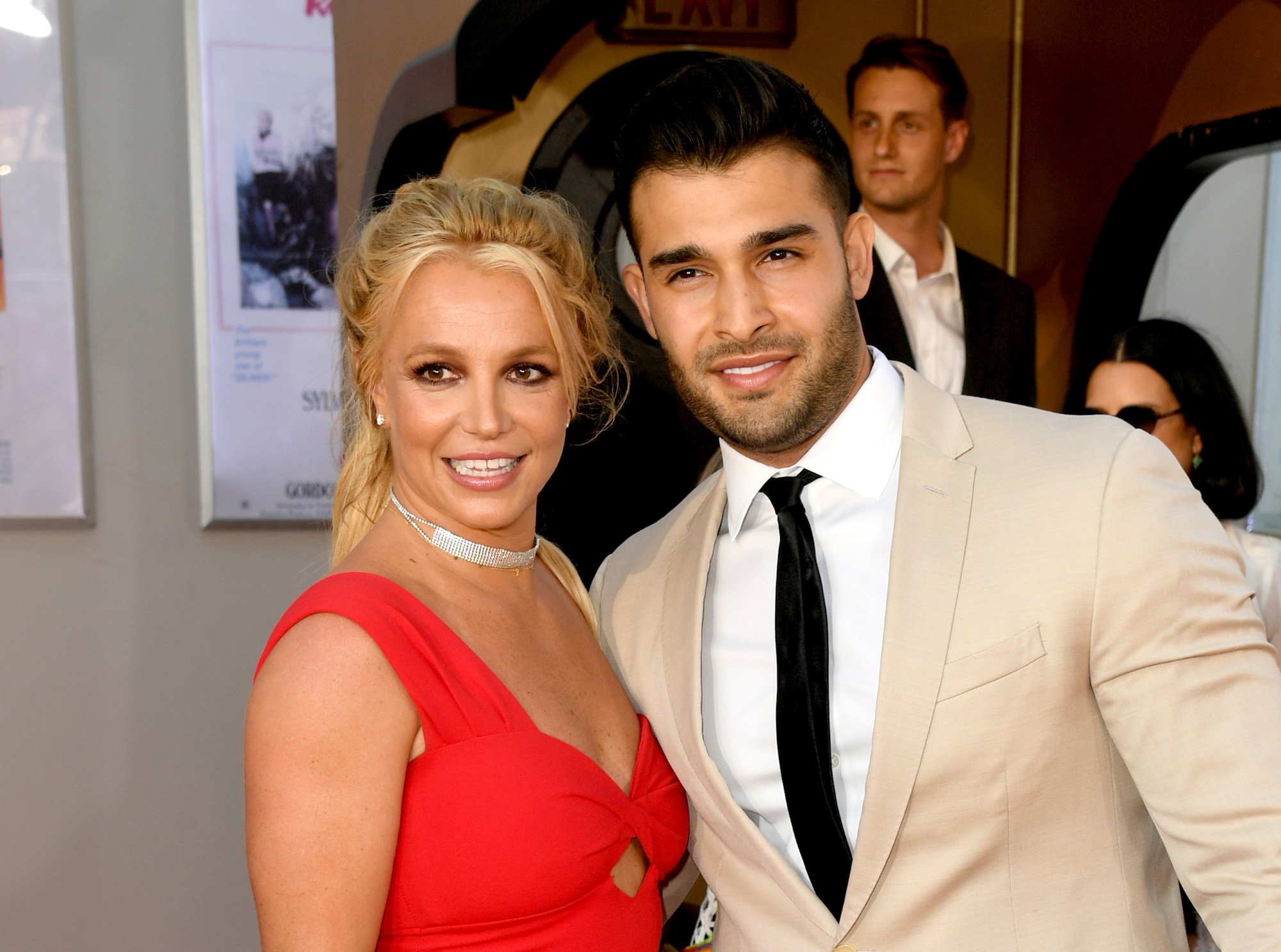 Britney Spears was 'done' with men before meeting Sam Asghari
In 2016, Britney Spears appeared on The Late Late Show with James Corden for the popular "Carpool Karaoke" segment, where she got candid about her love life or lack thereof.
In the middle of her and Corden dancing, laughing, and singing along to her hits, the pop superstar revealed a few details about her dating life, one of which was that she no longer believed in marriage.
RELATED: How Old is Britney Spears Compared to Boyfriend Sam Asghari?
"I think I might not ever go to men again," Spears told Corden. "I think [I won't] ever do the whole men thing anymore or get married, I'm just done with men."
After two failed marriages and a series of headline-making breakups, Spears had reached her wit's end with men and revealed that she had officially given up on the idea of marriage.
"I may French kiss someone one," she said. "But I'm not going to marry anyone, no. I don't believe in marriage anymore."
The singer met Sam Asghari in late 2016
A few months after Britney Spears revealed that she was officially done with men, she met Iranian-American actor/ model Sam Asghari while filming the music video for her hit single "Slumber Party."
RELATED: Britney Spears' Boyfriend Sam Asghari Net Worth — Is It the Lowest of All of Her Lovers?
Asghari plays the leading man, who Spears seduces into having a slumber party with her.
The video caused dating rumors to arise. While many were convinced that something was going on between the two, a relationship had not been confirmed.
However, that all changed in January 2017, when the singer went Instagram official with Asghari on New Year's Day, sharing a photo of them at dinner with the caption, "Happy New Year."
Later that same month, Spears opened up about her newfound relationship, sharing how she and Asghari initially connected while calling into AMP 103.7's Fast in the Morning with Nathan Fast and Sybil Summers.
"We were sitting there and we were waiting together for 20 minutes at a time," Spears explained, per People. "So we were basically forced to talk to each other and he has no idea — I mean, he knows my name — but he doesn't know me as a person. He's like, 'What is this girl like?' and I have no idea who the hell he is."
Spears shared that after filming for her music video had wrapped, she made the first move and invited Asghari out for sushi.
"I found his number in my bag," she continued. "I was like, 'He is really cute, this guy is really cute.' So I called him and ever since then, he is just a really fun, funny person."
Sam Asghari and Britney Spears just announced their engagement on Instagram
Britney Spears and Sam Asghari's relationship blossomed relatively quickly. Before anyone knew it, the two were attending A-list events together, gushing over one another on social media, and even taking trips together with Spears' two sons.
In 2019, the couple proved just how strong their relationship was when Ashgari supported Spears on Instagram after it was reported that she had entered into a mental health facility.
To fans, it was clear that Spears and Asghari had a great thing going and were seemingly made for each other. It wasn't long before many were speculating when the couple would take the next step in their relationship by getting engaged.
For a while, it seemed like an engagement wasn't going to happen, especially with the singer being in the middle of an ongoing conservatorship battle.
But on Sept. 12, 2021, the couple surprised fans when they announced their engagement on Instagram.
"I can't f*cking believe it," the singer captioned her post, in which she showed off her brand new diamond.
So, it appears that Spears has had a change of heart when it comes to marriage and is now looking forward to heading down the aisle once more!