Britney Spears Got an Apology From Perez Hilton, but Did She Ever Respond?
Perez Hilton revealed if Britney Spears ever replied to his email apology for mocking her on his website through the years. Along with other influencers and celebrities, Hilton admitted to feeling deep regret and remorse for how he treated her. Fans didn't exactly buy his apology – did Spears?
Did Perez Hilton hear from Britney Spears after he apologized?
Hilton said he never received a response to his emailed apology. "She did not respond to my email, but I was told that she was shown it," he recently said on the Behind the Velvet Rope with David Yontef podcast. And while he believes Spears saw the email, he has no idea if she is angry with him or has moved on from his past remarks. "No, I figured I don't have to ask if she wanted to share her reaction, either negative or positive. She would've relayed a message back to me."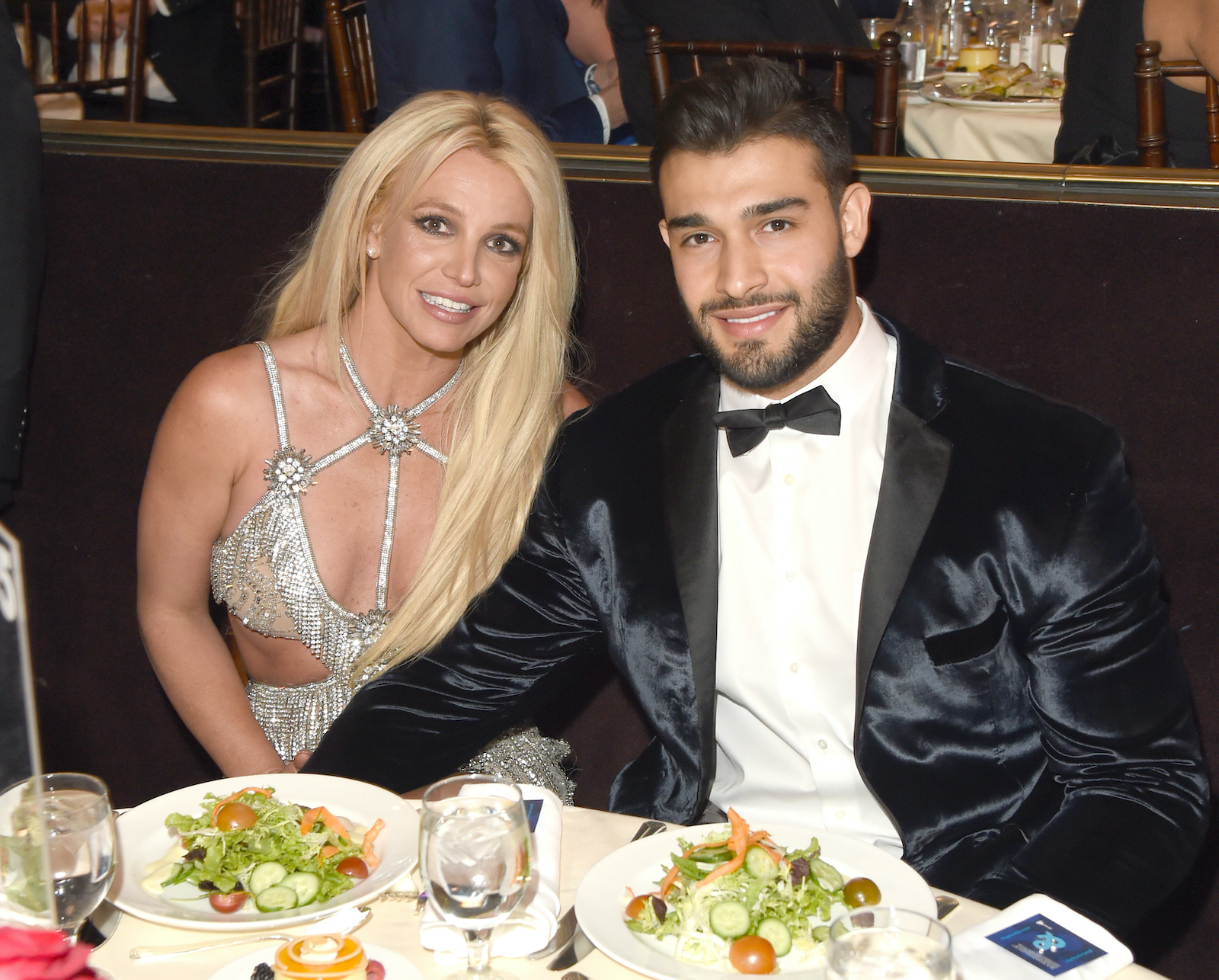 He added that he has perspective and an understanding that Spears is busy enough. But he seemed open to doing whatever he could to be supportive. "I think she's got other things to focus on or worry about, but if she does, and if she ever wants or needs anything from me that might be able to help her heal, I would be happy to do whatever I can.
Is Britney Spears engagement to Sam Asghari true love?
Hilton then discussed Spears' recent engagement to Sam Asghari. He thinks the union is both true love and leverage for Asghari. "I think both," he said. "I think they've been together a very long time, five years now. And of course, he's using her, but he seems to really make her happy. And at the end of the day, I think it's better for Britney to be with a boyfriend. Who's not a total D bag than to be alone because she's already so alone as she herself and going off what she has said in court earlier this year, she's got trust issues."
"She doesn't have many friends she's alienated from the world," he continued. "She doesn't even get to see her children that much. Sadly. So at least she has this partner who keeps her company who hugs her, who makes love to her. That human connection, that intimacy that's healing. That's important. That's healthy. So I'm happy for her. They've been together five years and I'm pretty sure she'll get a prenup. She said that jokingly, but I think, you know, he's going to do that. And yes, it's great being Britney Spears' boyfriend. But he's also been with her long enough that he's still, he's still with her because he loves her."
Perez Hilton embraces the #FreeBritney movement now
Hilton seems to have fully embraced the #FreeBritney movement now too. "The same could be said if she remains in this conservatorship," he said referring to her conservatorship she's been fighting for years. "I would be worried for her if she remained in the conservatorship because she expressed in court earlier this year, how sad and depressed she's been, you know, what if she views her life to be not worth living, if she has to stay in this conservatorship, you know, I'm afraid she might die by suicide."
"I'm confident that she is gonna make the right decisions for herself," he added. "Which is one of the reasons why, according to reports, she has asked if we're to believe this, according to reports, she's asked her conservator Jodi Montgomery to remain helping her. Even if the conservatorship doesn't remain anymore, she's got her own lawyer now. And, you know, she's got her boyfriend that hopefully won't take advantage of her."