Britney Spears' Boyfriend Sam Asghari Net Worth — Is It the Lowest of All of Her Lovers?
It feels like Britney Spears and her boyfriend, Sam Asghari, are frequently in the news lately. Since her unauthorized documentary, Framing Britney Spears, came out on Feb. 5, it seems like everyone is on board to #freeBritney.
Asghari and her ex-husband, Sean Federline, spoke out against Spears' dad, Jamie, continuing in his role over her conservatorship. What is Asghari's net worth compared to Britney Spears' net worth and her previous lovers' wealth? Is his the lowest?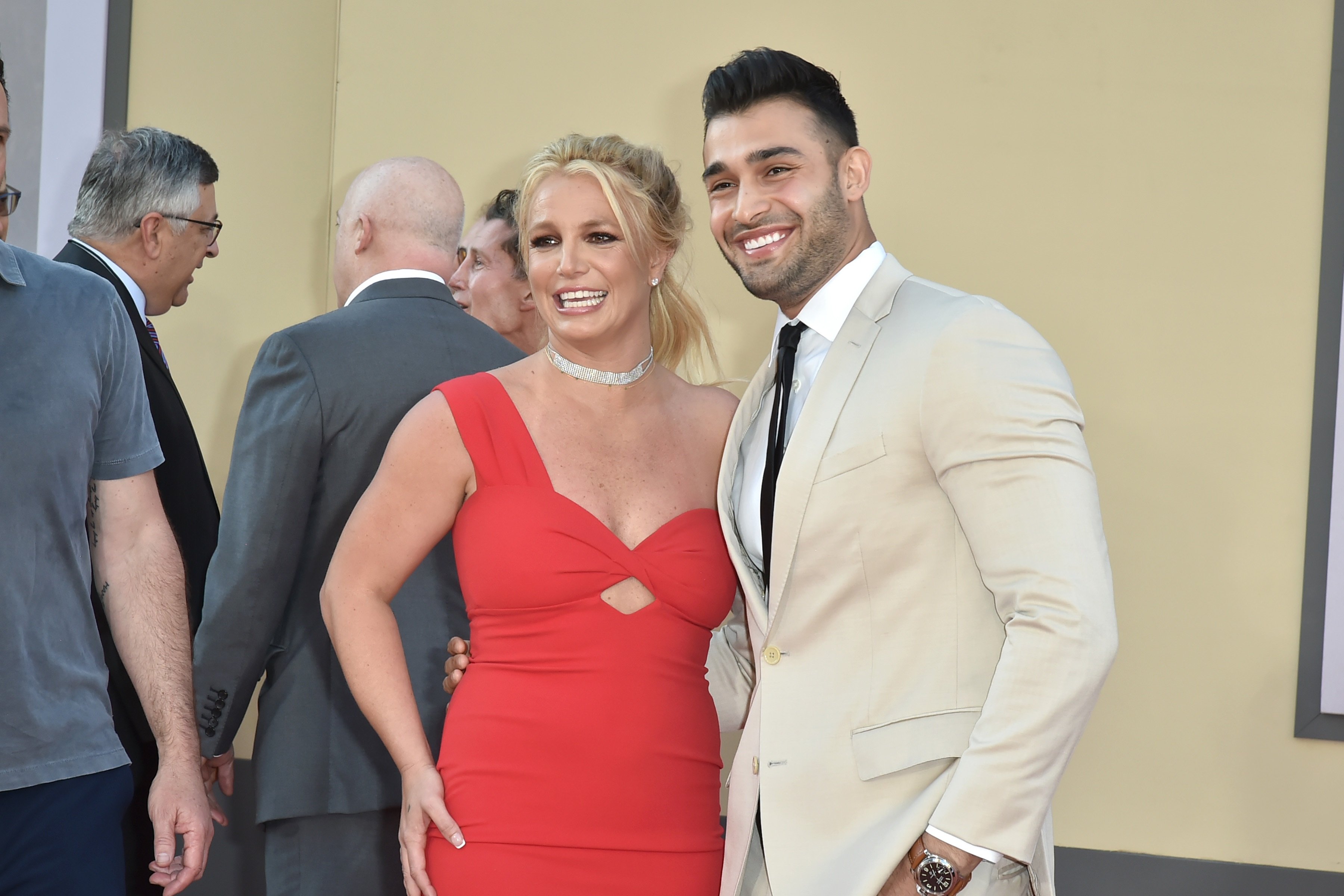 How did Britney Spears meet her boyfriend, Sam Asghari?
Britney Spears met her boyfriend, Sam Asghari while filming her "Slumber Party" music video in 2016. However, it almost didn't happen. The up-and-coming model received a frantic voicemail from his agent the night before the filming began.
RELATED: Britney Spears Documentary Hulu: The Most Disturbing Scene Cut From the Film
"I got a call at midnight," Asghari told Men's Health. "It went through so much to get to me. I don't know if it's some sort of a blessing or just meant to be."
He added that music video leads are typically cast weeks in advance. The couple ended up talking during breaks and exchanged numbers before the shoot was over. They ended up going on a date for sushi and announced their relationship to the public on New Year's Day 2017.
How old is Britney Spears compared to boyfriend Sam Asghari?
Britney Spears' boyfriend was born on March 4, 1994, a full 13 years after she was born (December 2, 1981). As of 2021, Spears is 39, while Asghari turned 27 on March 4. However, the age difference doesn't bother the couple. Since their Insta-official announcement five years ago, they continually share photos.
RELATED: Britney Spears, Christina Aguilera, and Jessica Simpson: Who Has the Higher Net Worth?
They recently traveled to Maui together, and Spears sporadically shares more photos from the trip. The couple also posts silly videos and TikTok dances on social media.
"Happy birthday to the man that always makes me laugh," Spears captioned their latest video.
What does Sam Asghari do for a living, and what is his net worth?
Sam Asghari was a model when he met Spears in 2016. However, he branched out into fitness and now works as a personal fitness trainer. He also recently starred as an actor on Family Business on BET+.
"I've always loved fitness and was a sporty kid growing up," Asghari wrote on his Fitness Website. "I took an extra interest in high school and began studying the science behind fitness and health. I wanted to explore the way fitness and diet can change your life on every level."
According to BioWikis, Asghari is worth close to $1 million in 2021. However, compared to Spears' ex-lovers, his fortune is the smallest of anyone the pop icon has ever dated. Spears' ex-husband, Kevin Federline, is worth more at around $6 million. While Justin Timberlake and Tom Brady lead the pack for the richest men, Spears has ever dated, with both around $250 million.