Britney Spears' Boyfriend Sam Asghari Speaks on Controversy, Says He's Looking Forward to a 'Normal, Amazing Future'
Fans have become increasingly worried about Britney Spears. Since the premiere of the new documentary, Framing Britney Spears, fans have been worried about Spears' mental health and the conservatorship she's been under for years. Her boyfriend, Sam Asghari, has been a huge support to her while they have been together. How does he feel about all of the drama surrounding Spears?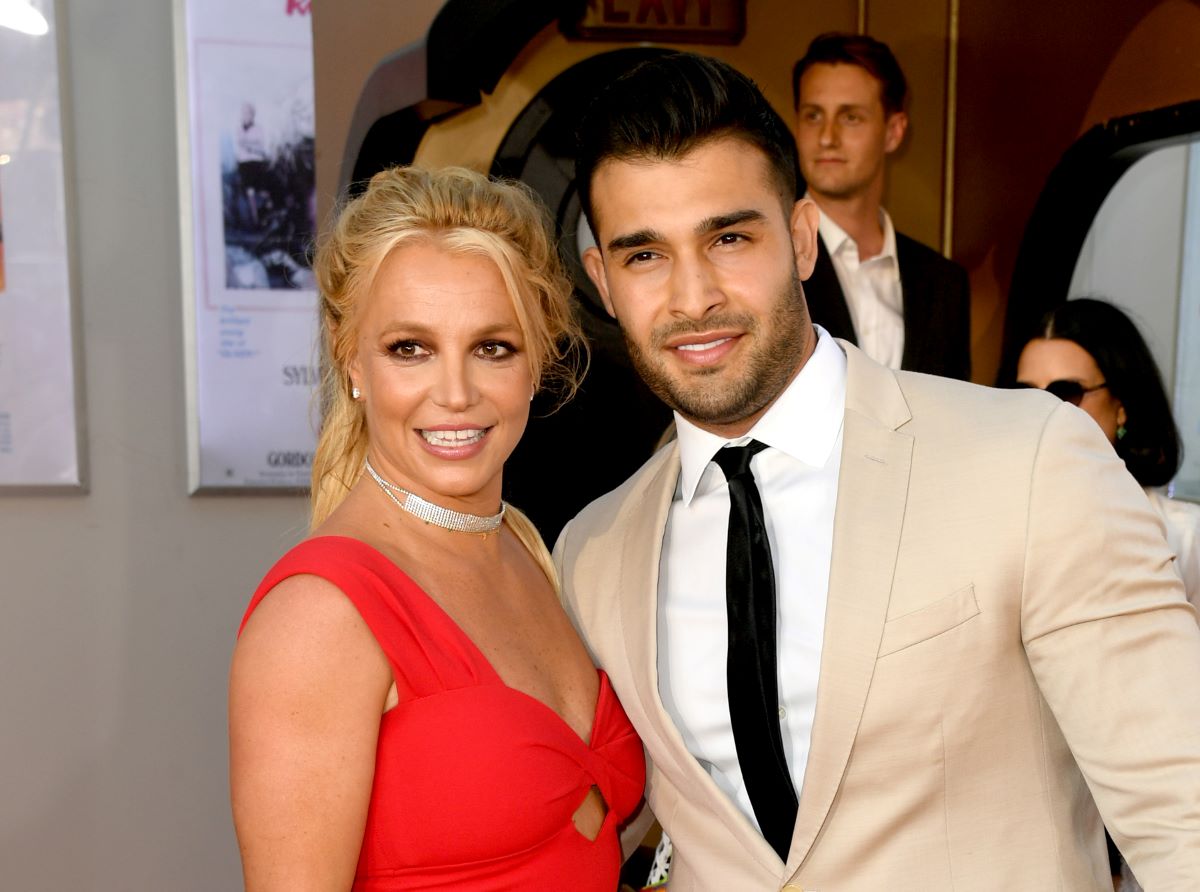 Why is everyone worried about Britney Spears in 2021?
Britney has not been in control of her own affairs since 2008. At that time, she was put under a conservatorship which allowed a guardian or judge-appointed person to have control over certain aspects of her life. Her father, Jamie Spears, was the conservator to her estate, while attorney Andrew Wallet was named co-conservator. However, in 2019, Jamie got sick and Jodi Montgomery took over his responsibilities.
Spears has been battling to end her father's control over her. In a November court hearing in Los Angeles, Britney's attorney told the judge that the singer would not perform again until her father no longer controlled her career, according to Us Weekly. 
"My client has informed me that she is afraid of her father. She also stated that she will not perform as long as her father is in charge of her career,"  her lawyer Samuel D. Ingham III, claimed during the hearing. "We are really at a crossroads."
 Judge Brenda Penny decided not to suspend the conservatorship much to the dismay of Britney and her mom, Lynne Spears.
"It has broken Lynne's heart to watch that this has come to this point. … Lynne believes the time is now to start fresh given the circumstance of Britney's request," Lynne's attorney, Gladstone Jones, told the outlet.
What happened in Hulu's 'Framing Britney Spears'?
The New York Times', Framing Britney Spears documentary highlighted a lot of Britney's unfair treatment throughout her adolescence. In one instance, the singer's 2003 interview with Diane Sawyer is shown in order to highlight the scrutiny Britney was under early in her career.
"You broke his heart," Sawyer said to Britney of her public breakup with Justin Timberlake. "You did something that caused him so much pain, so much suffering. What did you do?"
In the same interview, Sawyer brought up comments made by Kendel Ehrlich, who was the first lady of Maryland, in which she said, "Really, if I had an opportunity to shoot Britney Spears, I think I would."
Instead of being disgusted by the comments, Sawyer sort of defended them.
"It's because of the example for kids and how hard it is to be a parent," she said.
Sam Ashgari's support of Britney Spears
Britney and Asghari met in 2016 on the set of her music video for the song "Slumper Party." They began dating a year later and Asghari has been continually supportive of Britney ever since.
"I have always wanted nothing but the best for my better half, and will continue to support her following her dreams and creating the future she wants and deserves," he recently told People. "I am thankful for all of the love and support she is receiving from her fans all over the world, and I am looking forward to a normal, amazing future together."
Since the premiere of the documentary, fans have been rallying in support of Britney and trying to find ways to help the star.