Britney Spears Celebrates Freedom With Brutal Instagram Post – 'But Seriously, Can I Play Now?'
Fans are loving the freedom pop star Britney Spears seems to be enjoying since her father, Jamie Spears, was removed as conservator of her estate. Since then, her presence on Instagram seems a bit more unrestricted in a few ways, including some nearly nude photos.
And now it looks like a caption summing up her 2021 Halloween activities contained a telling message. "But seriously, can I play now?" Spears asked. What else did she have to share with followers?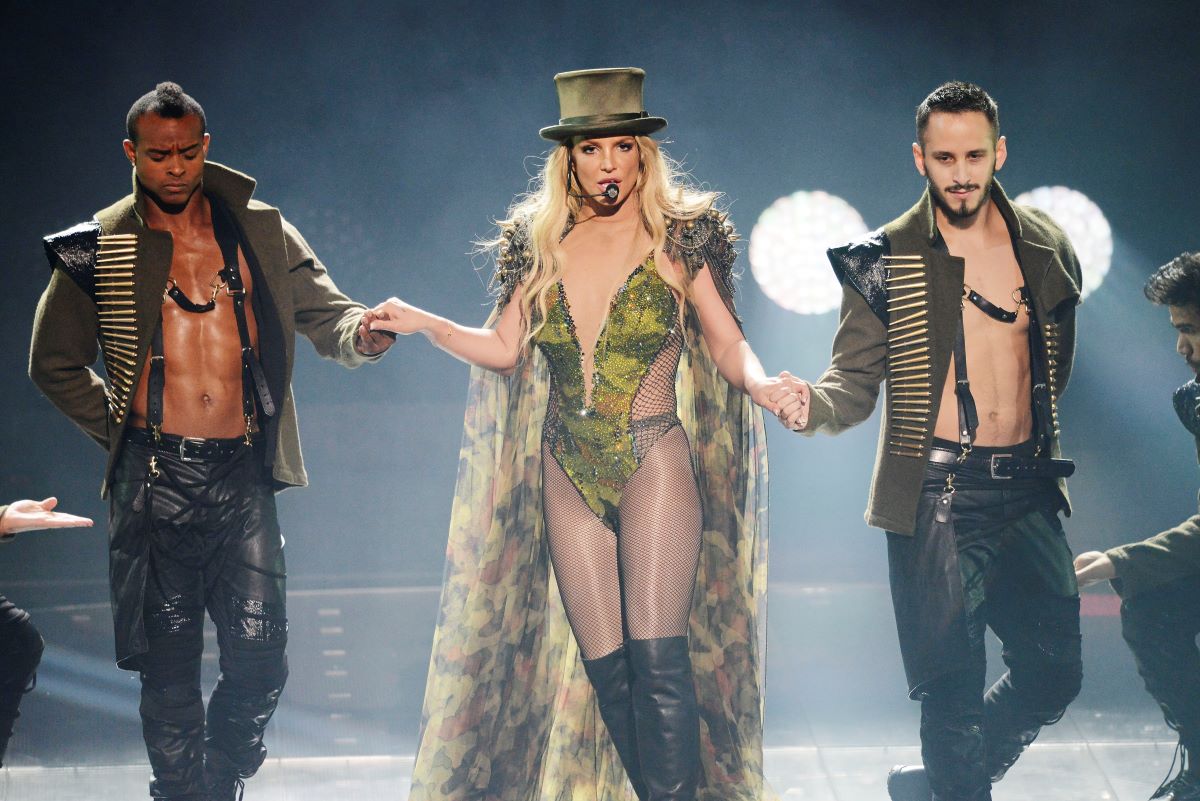 Jamie Spears' 13-year control of conservatorship
The story of the Spears conservatorship is long and heartbreaking, but to sum it up – her father, Jamie Spears was named conservator of her estate in 2008 and remained through Sept. 2021.
It was supposed to be a temporary arrangement to see her through a time involving a grueling tour schedule and dwindling custody of her young children. More than 13 years in, Spears notified a judge that her father was abusing his position.
He had frightened her children, which warranted a restraining order, and allegedly intervened in medical decisions involving Spears' reproductive rights. According to her, he and his associates forced her to keep an IUD birth control device in place despite her desire for more children.
Sources also claim her father worked with a security firm to essentially spy on the singer. Supposedly, this included times she was in her bedroom having private moments with her boyfriend and when her children visited.
A judge finally ordered Jamie Spears' removal from the conservatorship, granting the wishes of Spears and the public at large to FreeBritney.    
Britney Spears asks Instagram, 'Can I drive my car now?'
In the spirit of Halloween, Spears shared pictures of herself for fans on Instagram. Dressed in pink lingerie, she's sprawled out as if she's been brutally attacked. Leopard-print fuzzy handcuffs latched to her wrists and fake blood on her face and neck, she starts the caption with a bit of a murder mystery.
"5:45 … she arrived … the doorman said she came home alone!" she writes. "She went to dinner with two girlfriends and had 1 drink … took a cab home but was found on the floor by her neighbor … it remains a mystery."
Among other things, she notes, "Pretty lame I did this for Halloween last night," regarding the Instagram post and her murder-mystery victim costume. "It's been 13 years for me so I'm a little rusty!" 
She goes on to ask, "Ma and dad can I drive my car now?" before clarifying that's a joke. But then she adds, "But seriously, can I play now?"
While some commenters noted that they couldn't make sense of the post, others were quick to remind them they don't need to. Her Instagram activity seems to be a way for her to have some fun and express herself after years of apparently not being able to do that.
Britney Spears fans want conservatorship abusers drug through the metaphorical dirt
We've officially reached the point in whatever this process is where fans want to see Spears publicly dragging her adversaries – even if they are her family.
Based on the wealth of information that's come to light, followers have perceived many wrongs on the part of Jamie Spears, but also a few by Spears' mother and sister. And the "Lucky" singer sometimes seems to indicate some truth in those perceptions of her family.  
"One of my favorite costumes," she writes on a recent post accompanying a spicy picture. And fans didn't miss the shade of the next line: "This particular year I was the devil! I'm really curious as to what THIS devil would say to all the apologies this year."
That is assumed to reference Spears family members who might have silently benefited from the abusive conservatorship. "Drag them, honey," one user encouraged her. Needless to say, Spears' Instagram followers are loving her new-found freedom and they still have her back.
RELATED: Britney Spears Revealed to Instagram She Had an Offensive 'Consultation for Body Improvements'