Britney Spears 'Crossroads' Director Reveals What The Movie Meant to Teen Girls
The film's creators emphasized the "real" experiences of a typical young woman's life.
Among the many ways Britney Spears has touched fans worldwide, her movie Crossroads is one of the most enduring. The 2002 road trip dramedy delves into the perils of friendships, exciting new romances, and adult responsibilities. The movie's director, Tamra Davis, once revealed how and why the film continues to mean so much to young women of the era. 
The director of 'Crossroads' said she still hears from people who love the Britney Spears movie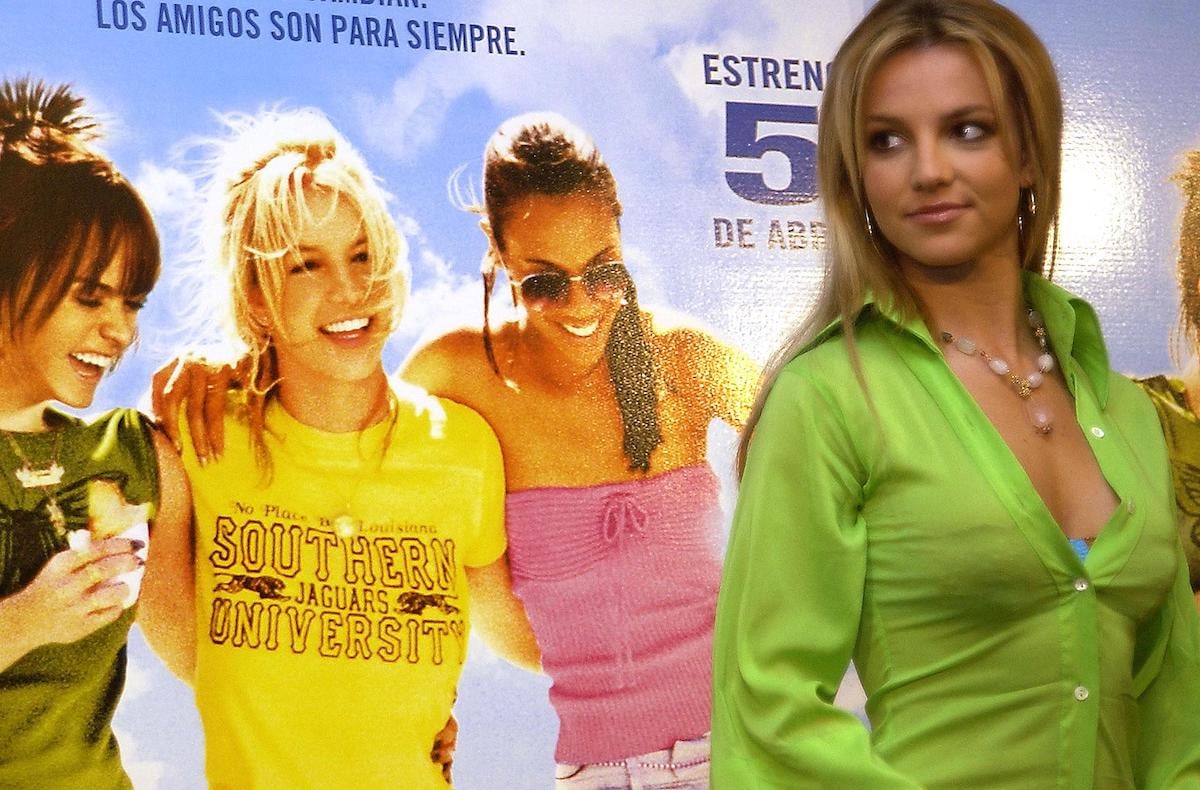 Director Tamra Davis had plenty of experience with pop stars and young actors by the time she directed Britney Spears in Crossroads. For example, she helmed Hansen's iconic MMMBop music video and directed Drew Barrymore in Guncrazy. 
However, the road trip romantic comedy was different. In a 2016 interview with Broadly, Davis revealed that she still has fans approach her about the film. 
"I still have people come up to me all the time and say what an incredible movie it was, how much it meant to them at that time, and how much of an impact it had on them," Davis told the publication.
And that's a sentiment that MTV Films executive David Gale agrees on. He told the same publication that the Britney Spears movie had a specific goal. It was about being relatable. 
"Girls really liked it," he told Broadly. "If you were a teenage girl at that time, that movie was really relatable in a fantasy-ish kind of way," 
Gale additionally noted that the movie really hit the mark for its intended audience. "Sometimes you make movies for different audiences, and this one hit the core of what it was trying to do," he explained. 
The Britney Spears 'Crossroads' producer said the movie was unapologetically 'corny' 
Ann Carli, Crossroads producer, said the film's creators didn't back off of being "corny" or emotional. And that accounts for a lot of the movie's appeal. 
"It wasn't snarky," Carli said in the Broadly article. "There's no snarkiness whatsoever. We weren't ashamed to be corny." 
Carli continued, saying that the movie wasn't simply "corny." It was more about being genuine. 
"'Corny' would maybe have been someone else's judgment of it, but we weren't afraid to be heartfelt," she clarified. "We didn't need to be smarter than anybody else. Young women, they're surrounded by judgment and snarkiness, so it was important for us to show the ups and downs of real relationships."
The producers emphasized the 'real' aspect of the film
At the time, Britney Spears was indeed in the middle of a very real relationship with Justin Timberlake. Davis called their love "beautiful." Moreover, she said that Spears doodled his name in her famous Lucy Wagner notebook. 
"It was just the most beautiful relationship, seeing the two of them together and how love-y they were," she said, adding that she still has the notebook she instructed Spears to doodle in to give Lucy some added character. "I have the book," Davis continued. "All she was writing was 'Britney and Justin,' all these little curlicues. It was like looking at a teenage girl's musings—hearts and butterflies and Justin's name."
In short, it's those realistic details that Britney Spears' Crossroads producers feel make the movie still relevant for Spears' fans. 
"I think it's important that it's real," Carli told the publication.