How Is Britney Spears' Current Relationship With Her Father, Jamie Spears?
Earlier this year, Britney Spears filed a motion to have her father, Jamie Spears, removed as her conservator. Though he temporarily stepped down from his role overseeing her personal life in 2019, Spears has remained co-conservator of his daughter's finances.
Throughout this legal battle, the singer's relationship with her father has suffered both personally and professionally, with tabloid news claiming that their dynamic has been rocky. While Spears has remained mum on her relationship status with her father, Jamie's representatives just gave an update on where things stand currently between them.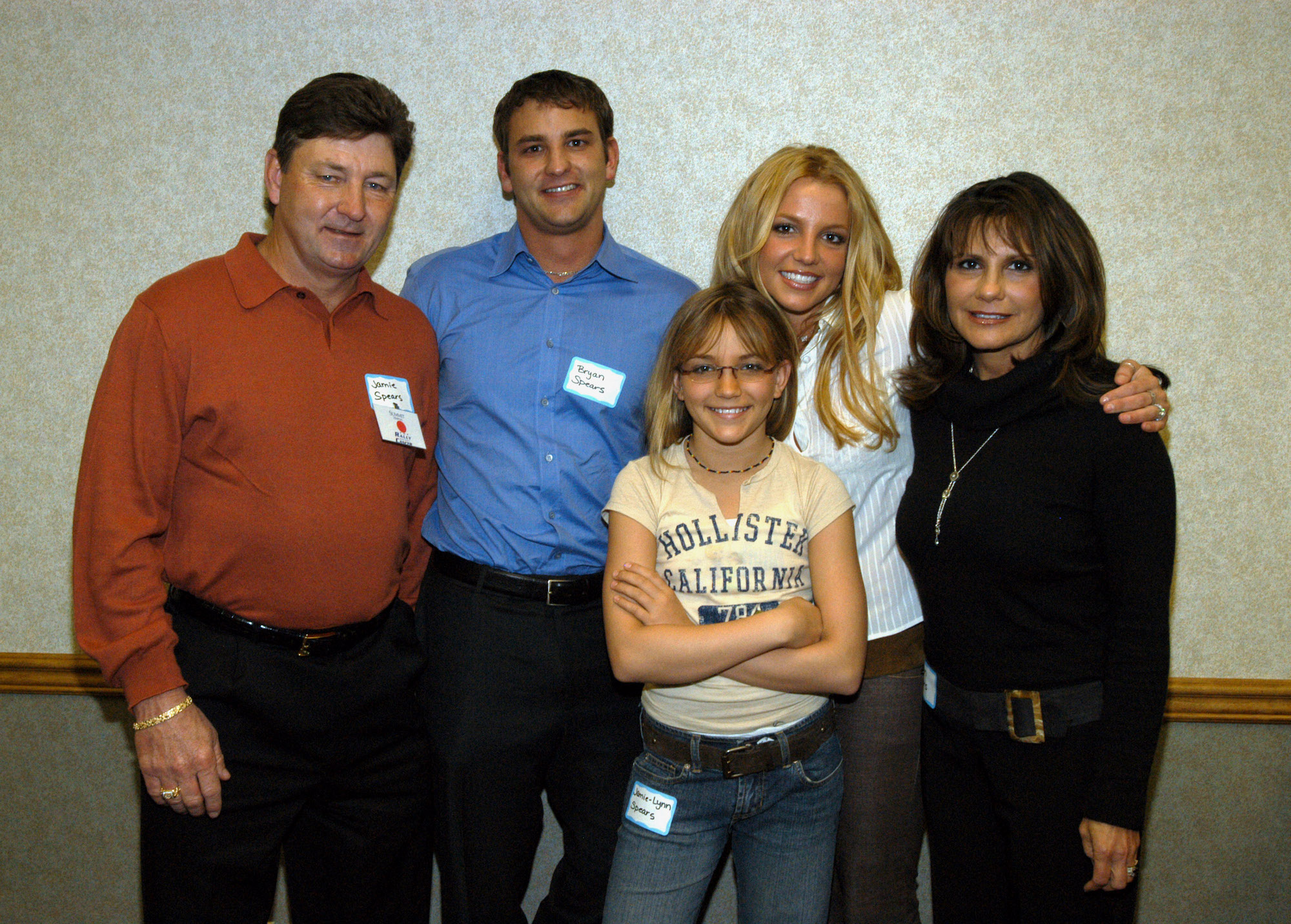 Jamie Spears says he's had no contact with Britney Spears for years
On June 23, Spears appeared remotely in a Los Angeles court where she spoke publicly about her conservatorship for the first time.
During the 23-minute appearance, the singer pleaded with the judge to end the "abusive" conservatorship that has left her "traumatized" for the last 13 years. Not only did she detail all of the sufferings she's experienced at the hands of her conservators, but she also condemned those overseeing the arrangement for their mistreatment of her.
"I just want my life back," she said during the hearing.
RELATED: Britney Spears Testimony About Jamie Spears' Verbal Abuse Sounds Strikingly Similar to her Mother, Lynne Spears' Memoir
A few days following Spears' court appearance, her father, Jamie, addressed her shocking claims in documents submitted to the court on June 30. In the paperwork, he claimed that he has not served as the singer's conservator since September 2019.
After Spears stepped down from the role due to health issues, Jodi Montgomery was appointed the singer's temporary conservator.
"Ms. Montgomery has been fully in charge of Ms. Spears' day-to-day personal care and medical treatment, and Ms. Montgomery has made all decisions related to those matters," read the filing from Spears' attorney Vivian Lee Thoreen, per Buzzfeed. "Ms. Montgomery has made such decisions regarding Ms. Spears' personal care and medical treatment in consultations with Mr. Ingham — and which consultations specifically excluded Mr. Spears."
Spears claimed that because he's no longer involved in the conservatorship, he's been "cut off from communicating" with the Grammy winner, whom he hasn't spoken to in a few years.
"Unlike Ms. Montgomery and Mr. Ingham, Mr. Spears does not speak or meet with Ms. Spears' medical team, and he is not permitted to nor does he have the opportunity to provide any input into his daughter's current medical treatment, diagnosis, or therapy," the statement read. "Furthermore, Mr. Spears is unable to hear and address his daughter's concerns directly because he has been cut-off from communicating with her."
Jamie Spears blames Jodi Montgomery for Britney Spears' 'suffering'
In his filing, Spears slammed accusations that he's responsible for the singer's "suffering." Instead, he asserts that he's supported his daughter's wishes and has never stopped her from living the life she wants.
"Mr. Spears, therefore, was greatly saddened to hear of his daughter's difficulties and suffering, and he believes that there must be an investigation into those claims," the filing read. "He did everything in his power to support and care for Ms. Spears' well-being and personal decisions including marriage."
RELATED: Britney Spears' Dad: Expert Weighs in on What Will Happen to Jamie Spears After the Conservatorship Ends
The statement continued, "He never prevented Ms. Spears from getting married."
Jamie added that he loves Britney "unconditionally" and is "concern" that Montgomery "does not reflect" her wishes.
"Based on Ms. Spears' statements to the Court on June 23, 2021, it is unclear whether it is appropriate for Ms. Montgomery to serve in that role or, for that matter, whether the continued conservatorship of Ms. Spears' person is appropriate," the documents read.
Meanwhile, a representative for Montgomery issued a statement in response, saying that she has been a "tireless advocate for Britney and for her well-being," per People.
Jamie Spears believes Britney Spears' attorney drove a wedge between them
In December 2020, Spears opened up about his relationship with Britney while speaking with CNN, telling the outlet that he and the "Gimme More" singer hadn't spoken in months.
"I love my daughter and I miss her very much," Spears said. "When a family member needs special care and protection, families need to step up, as I have done for the last 12-plus years, to safeguard, protect and continue to love Britney unconditionally. I have and will continue to provide unwavering love and fierce protection against those with self-serving interests and those who seek to harm her or my family."
Spears' lawyer even made a statement on his behalf, suggesting Britney's attorney caused her relationship with her father to become strained.
"Jamie's relationship with Britney is not that different than your average father-daughter relationship insofar as there has always been a mutual love and respect for each other," the statement read. "Until Britney's court-appointed attorney Sam Ingham abruptly instructed Jamie not to contact Britney a few months ago, Jamie and Britney had spoken often and regularly throughout the entire conservatorship. In fact, they had spoken just the day before and had had a pleasant and collaborative conversation."
Now that it's been revealed that the court denied the singer's request to remove her father as her co-conservator, there's no telling if their relationship will get better or worse moving forward.