Britney Spears' Dad Questions Her Memory in Court Documents
In the Britney Spears conservatorship case, Jamie Spears has plenty to say about his daughter's mental state. In his most recent filing, he indicated a willingness to step back from the conservatorship eventually. He also yet again drew attention to Britney's mental state and away from himself.
This isn't the first time he has brought up Britney Spears' mental health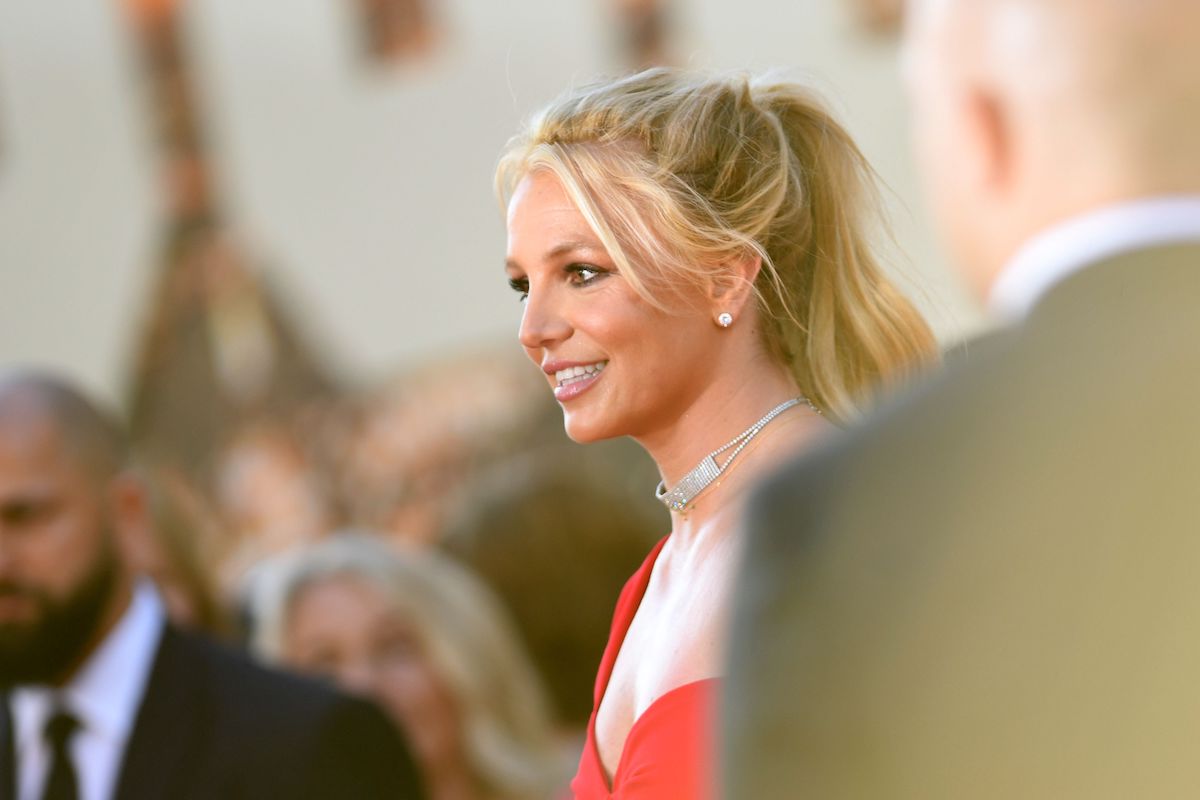 Questioning his daughter's sanity in the controversial conservatorship case is nothing new for Jamie Spears. Earlier this month, when Britney filed a request to have him immediately removed from the 13-year-old legal arrangement, Mr. Spears responded with questions about her mental health.
Per Variety, he said that Britney's personal conservator, Jodi Montgomery, called him in July with alleged concerns about Britney.
"On July 9, 2021, I received a phone call from Ms. Montgomery," court documents state. "During our call, Ms. Montgomery sounded very distraught and expressed how concerned she was about my daughter's recent behavior and overall mental health. Ms. Montgomery explained that my daughter was not timely or properly taking her medications, was not listening to the recommendations of her medical team, and refused to even see some of her doctors."
"She raised potential options including a 5150 psychiatric hold," the filing continued.
Montgomery denied the claims through an attorney; she remains the preferred personal conservator of Britney Spears. "At no time did Ms. Montgomery express to Mr. Spears that Ms. Spears would currently qualify for such a hold," the statement read.
Jamie Spears' most recent filing questions Britney Spears' memory
According to Insider, Mr. Spears took the opportunity in his most recent filing to once again question his daughter's mental state — this time focusing on her memory and again looping Montgomery into his recollections of events. He also mentioned Britney's former attorney, Samuel Ingham.
​​"To the extent that Ms. Spears is upset with being admitted to the treatment facility, her medication, or her specific treatment plan, she is directing her anger towards the wrong person," the court documents stated.
"(At present, it is unclear whether Ms. Spears knows or remembers the extent to which Jodi Montgomery, Sam Ingham, and the medical team were involved in everything she is complaining about,)" the papers added.
But Britney was capable of performing in a Las Vegas residency and generating millions in revenue. And she was deemed capable of choosing her own lawyer and did so. In July, she replaced Ingham with celebrity lawyer Mathew Rosengart.
Britney Spears' legal team isn't having any of it
Rosengart hasn't shied away from the elder Spears' comments, addressing them head-on in both court documents and statements. He released a statement following Mr. Spears' most recent filing, saying they were 'disappointed' by his conduct.
"We are disappointed, however, by their ongoing shameful and reprehensible attacks on Ms. Spears and others," wrote Rosengart. The attorney continued with a warning about what will come further down the line.
"We look forward to continuing our vigorous investigation into the conduct of Mr. Spears, and others, over the past 13 years, while he reaped millions of dollars from his daughter's estate, and I look forward to taking Mr. Spears's sworn deposition in the near future."
Jamie Spears' comments have gone beyond Jodi Montgomery and his own daughter. He additionally called out Lynne Spears in documents, saying that she also benefited from Britney's estate. According to Mr. Spears, she has collected $150,000 per year from Britney's estate. 
"Lynne has not been involved in her daughter's life for most of the past twelve years," stated the filing. "Despite their estranged relationship, the Conservatorship Estate, during the entire duration of the Conservatorship, has paid and continues to pay for the mansion in Louisiana where Lynne lives, including all of her utility bills, weekly maid service, and all maintenance (totaling upwards of $150,000 per year and to date, nearly $2,000,000 in total)."
Hopefully, as the case moves forward, the public will learn more about exactly how much of this Britney Spears knew about and approved. For now, Jamie Spears appears to be relying heavily on attacks on his daughter's mental health.
RELATED: 'Framing Britney Spears' Director: Britney '100 Percent Deserves to be Mad'