Did Britney Spears Date Columbus Short?
Britney Spears has been in the public spotlight for more than two decades. During her fame, she's endured romantic rumors regarding herself and other celebrities. While some of the relationships were long-term, such as Justin Timberlake and Kevin Federline, she also reportedly engaged in a fling with Wade Robson.
In September 2020, Scandal actor Columbus Short wrote about Spears in his memoir, Short Stories.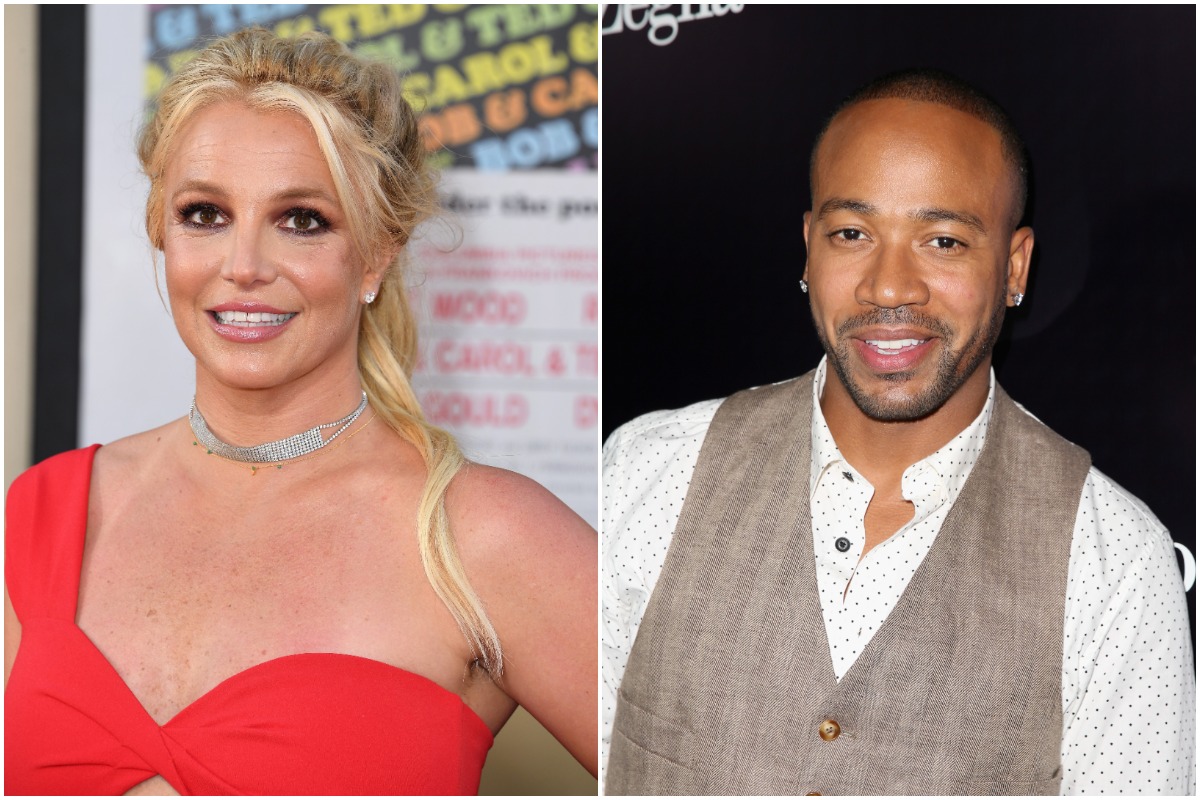 How did Britney Spears and Columbus Short meet?
Although she booked The Mickey Mouse Club on Disney as a child, Spears' career catapulted in the late '90s. On Jan. 12, 1999, she released her first album ...Baby One More Time. Soon, she performed at multiple award shows and went on tour with her project. Throughout the next few years, Spears followed up with Britney in 2001 and In The Zone in 2003.
RELATED: Did Missy Elliott Perform 'Work It' During Britney Spears and Madonna's Infamous VMA Kiss?
During the height of her fame, the singer's dating life became a topic for discussion. In 1999, she confirmed that she and Timberlake were an item. However, the couple ended their relationship in 2002 after Spears' alleged infidelity with Robson. Once they broke up, the "Sometimes" artist swiftly married her childhood friend, Jason Alexander. Unfortunately, their marriage only lasted for 55 hours. 
After her brief nuptials, Spears met Short. Before landing his big break in Stomp The Yard, the actor worked as a backup dancer for the singer. According to Entertainment Weekly, he was married at the time, and she was reportedly still involved with Alexander. 
The actor said he dated Britney Spears, and her parents weren't pleased about it
RELATED: How Britney Spears' Miserable Home Life Motivated Her to Work Harder
Once Short began working for Spears, the pair became close. However, their relationship didn't become exclusive during their time together. In his memoir, the Cadillac Records star said he and Spears only had sex once on a trip to Rome. After their encounter, he claimed that he overheard her parents, Lynne Spears and Jamie Spears, making a racial slur regarding the couple. 
"I was next to [Britney] while she was on the phone with them crying while she had it on speaker," Short said, adding that they said, 'Why are you f–king that n—-r?'
"And that, "Britney looked at me so apologetically, knowing I'd heard it," he continued. "I shook my head and didn't say anything because what was there to say?"
Following Spears' parent's alleged comments about her and Short, the actor said they decided to part ways. According to EW, he left her tour and taught dance classes in Japan until he became a movie star. The singer, who has a reported net worth of $70 million, eventually married Federline in 2004. Together, they had two kids- Sean Preston Federline and Jaden James Federline.
Why Columbus Short 'wasn't shocked' by the alleged remarks from the Spears
Several months after the release of his memoir, Short sat down with Inside Hollywood in February 2021. He discussed his passages about Spears and her parents. The Cadillac Records star said that while their alleged racial slurs were upsetting to him, he wasn't surprised by their actions.
"I wasn't shocked when it happened. Look where they're from … they're from Louisiana. The way it came out was so effortless like that's how they speak. I wasn't shocked, and I wasn't hurt by it. I was just like, 'Wow, this is … OK … I know who I am around here," Short said. "Because they have black bodyguards doesn't mean behind closed doors they don't use that word."
RELATED: Did Britney Spears and John Mayer Ever Date?
According to Page Six, Lynne Spears denied the True to the Game star's allegations. Both she and her ex-husband were recently in the news concerning Spears' conservatorship. 
"I want to be very clear. Those terrible words are not remotely in my vocabulary," Lynne wrote in a statement. "I would never say that to anyone, much less my daughter. Ever."