Why Britney Spears Didn't Care if 'Crossroads' Was a 'Big Flop'
Britney Spears recently made headlines after speaking about her conservatorship in front of a judge. In her testimony, the "Toxic" singer claimed that her dad, Jamie Spears, controls the artist's life and career. 
Spears' conservatorship started in 2008. Before that, she was on the cusp of expanding her acting career. While promoting the 2002 movie Crossroads, she shared her plans for the future and why she wasn't concerned about the film's success.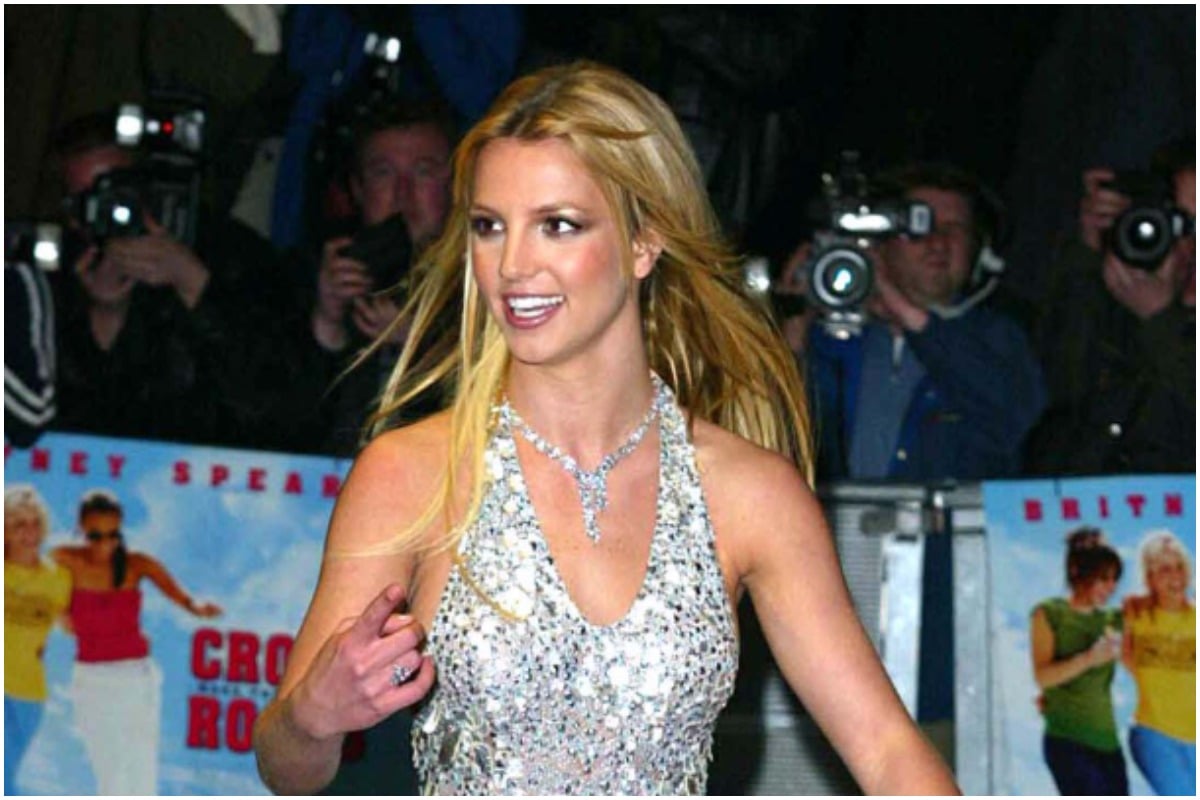 'Crossroads' was Britney Spears' first film
Born in McComb, Mississippi, on Dec. 2, 1981, Spears came from humble beginnings. However, when her parents, Jamie and Lynne Spears, moved to Louisiana, the singer took her entertainment career seriously. Throughout her early life, she performed on stages across the country and even appeared on Star Search. Eventually, Spears landed a spot alongside Justin Timberlake and Christina Aguilera on The Mickey Mouse Club.
RELATED: Will Britney Spears Retire After Her Legal Issues End? Brand Expert Weighs In
After The Mickey Mouse Club ended, Spears focused on her music career. Once she debuted her first album, …Baby, One More Time, the songstress' career took off. Soon, Hollywood called, and Spears appeared as a guest on shows such as Clueless in the late '90s. In 2002, though, she accepted her first movie role as Lucy Wagner in Crossroads. 
The reason Britney Spears wasn't concerned about 'Crossroads' having box-office success
In Crossroads, Spears' character was a high school graduate who desperately wanted to find her mother, played by Sex and the City star Kim Cattrall. With the help of her childhood friends Mimi (Taryn Manning) and Kit (Zoe Saldana), she takes a road trip to her mother's home. Along the way, she discovers a passion for singing and falls in love with Mimi's friend, Ben (Anson Mount). 
RELATED: Where Is Britney Spears' Ex-Husband Kevin Federline Now?
The 2002 chick flick came shortly after Spears' widely acclaimed second album, Oops…I Did It Again. During an interview with Hollywood.com, the singer shared if she was nervous about how the film would affect her career. The "Womanizer" artist told the publication that she wasn't worried about the film's ratings. 
"I don't know how my movie's going to do," Spears admitted. "I'll just see how it does, and if it is a big flop, then I'll know what not to do next time."
Where to watch 'Crossroads'
Fortunately for Spears, Crossroads didn't become a "flop" when it premiered in Feb. 2002. According to Box Office Mojo, the drama earned an estimated $14 million during its opening weekend. Additionally, the movie had a worldwide gross of over $60 million.
Since Crossroads, Spears appeared on several television shows such as Will & Grace and The Big Bang Theory. Additionally, Crossroads' screenwriter, Shonda Rhimes, created Grey's Anatomy, Scandal, Bridgerton, and more programs. For those who want to relive Crossroads via streaming, the movie is available on Amazon Prime. However, it isn't available across all locations. 
RELATED: Britney Spears' Ex-Boyfriend Justin Timberlake Calls for an end to Her Conservatorship