Britney Spears Documentary Alleges Her Girl-Next-Door Image Went Downhill Post Her Split From Justin Timberlake
Britney Spears' breakup with Justin Timberlake had many believing Spears was the cause. A new documentary explores how Spears' image took a hit after the split.
Britney Spears' life and career is examined in a new FX documentary The New York Times Presents: Framing Britney Spears. The documentary takes a look at how Spears was built up by a media crazed world only to eventually be torn down. One area of her life that is widely examined is her relationship with Justin Timberlake. Journalists and friends of Spears detail how Spears was vilified and her picture-perfect image began to take a toll.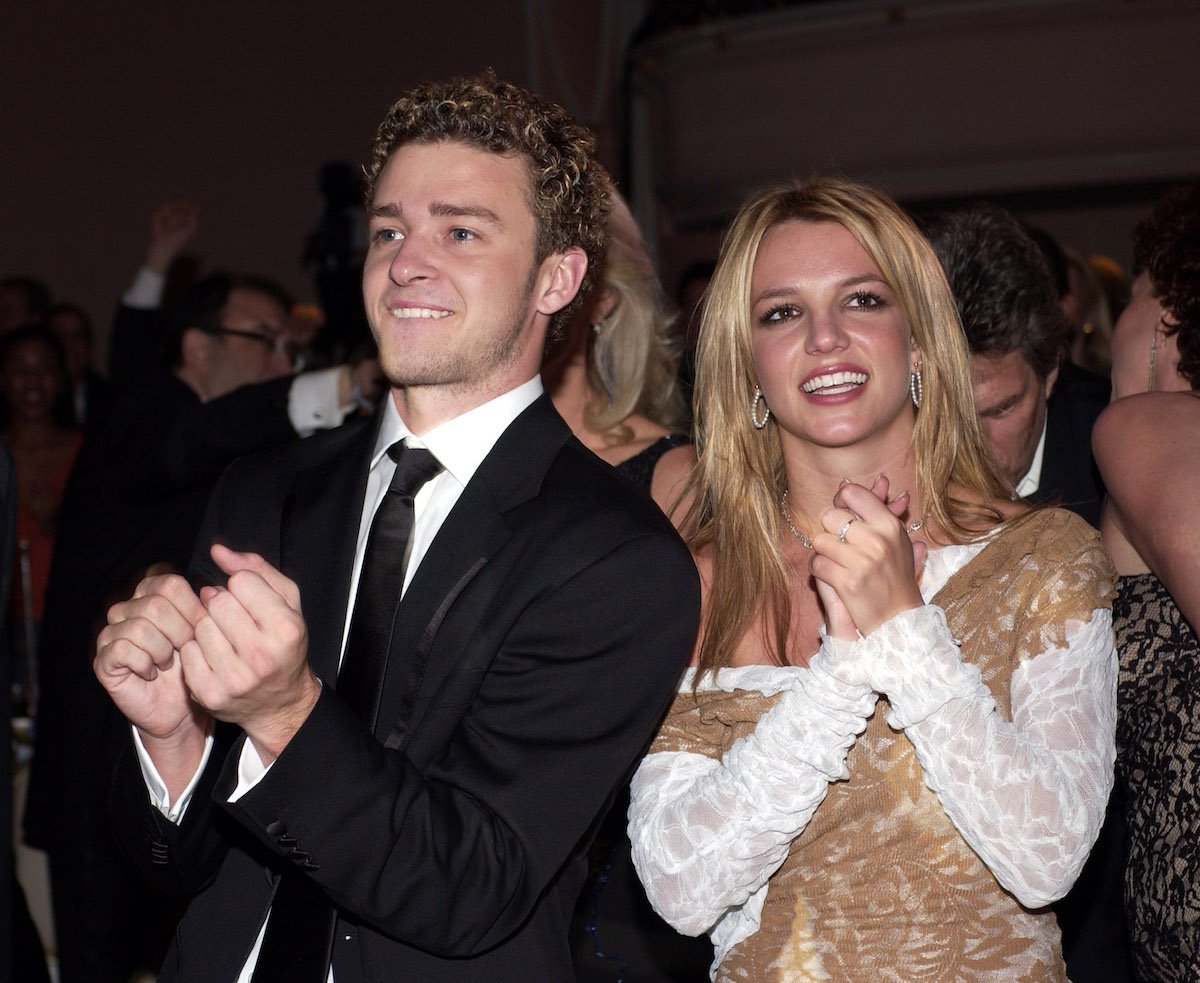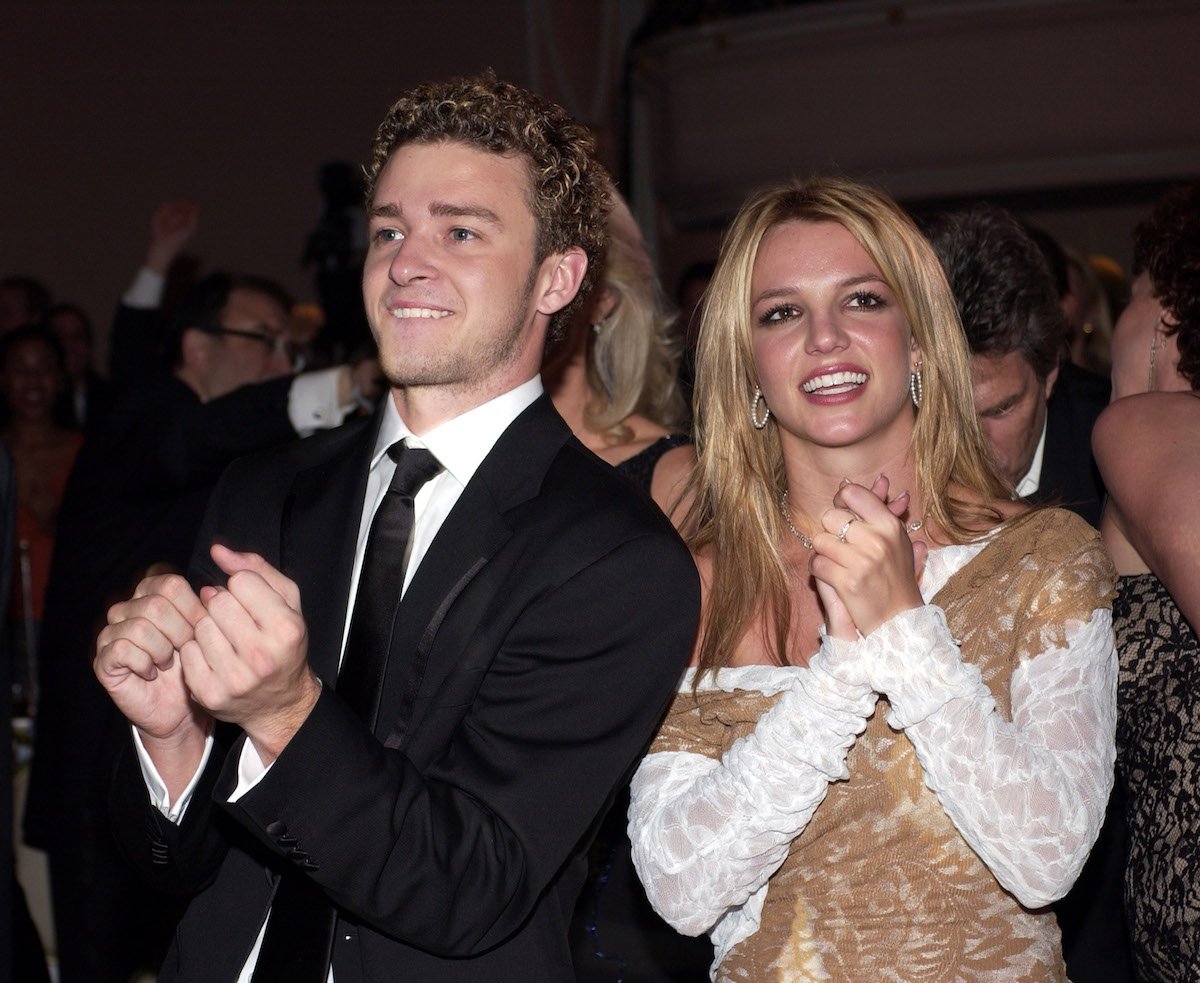 Britney Spears' image was already under scrutiny for being overly sexualized
Spears was considered contradictory from the start. Her "Baby One More Time" image made her appear older and advanced but her personal girl-next-door persona confused many.
The pop singer was a breakout star in the midst of the boy band craze but despite her popularity, some mothers felt her midriff-bearing shirts and sensual dance moves were not a good example for young girls.
Spears ignored the chatter, saying it was OK for women to control their image and be a sexy as they chose. She also snapped at the idea that she had to be a role model for young girls and told one reporter that it was not her job to raise anyone's children. 
Justin Timberlake's 'Cry Me a River' and interviews about Britney Spears painted Spears as a villain and promiscuous
Upon Spears and Timberlake's breakup, rumors swirled that infidelity was involved on Spears' part. Timberlake released a song and music video featuring a Spears look-alike that alluded to her cheating. 
Furthermore, Timberlake did a number of interviews about the split, saying Sears left him heartbroken. Questions about Spears' virginity also ran rampant. Previously, Spears claimed she was saving herself for marriage. 
Related: Who Has a Higher Net Worth: Britney Spears or Justin Timberlake?
But Timberlake alleged otherwise, hinting that they'd been intimate, including one radio interview where he confirmed they'd had sex and an interview with 20/20 when he snuffed at the idea that Spears was still a virgin. Spears later confirmed that she lost her virginity to Timberlake in a 2003 interview with W Magazine, per MTV News.
"People treated her like she was the school slut and he was the quarterback," said a former MTV VJ, Dave Holmes. "He essentially weaponized the video for one of his singles to incriminate her."
Spears' former background dancer, Kevin Tancharoen, shared the same sentiments, explaining, "[Britney's] image was being painted as, 'Oh, what did you do to cause the breakup? You must have done something, not him."
Britney Spears' marriage to Kevin Federline caused criticism and labeled Spears as a homewrecker 
Shortly after her split with Timberlake, Spears began making appearances with Federline, a backup dancer. They confirmed they were dating and within months became engaged.
The problem was that Federline was in a relationship with his longtime girlfriend, actor Shar Jackson. Jackson was seven months pregnant at the time Federline left her for Spears.
The relationship with Federline didn't help Spears' already tainted public image. In fact, it made it worse as many began labeling her a homewrecker. Spears and Federline married in October 2004 and had two sons. They split in 2007.
The divorce was brutal, and more questions about Spears lingered when she was accused of being an unfit mother. Federline was awarded primary physical custody of their sons. Their custody arrangement has since been altered.