Britney Spears' Engagement Ring Has Hidden Diamonds and a Sweet Message From Sam Asghari
After nearly five years together, Sam Asghari proposed to Britney Spears on Sept. 12, 2021. They reportedly plan to marry in a private ceremony on Thursday, June 9, 2022. While Spears' Versace wedding dress will likely steal the show, her custom-designed engagement ring should also turn heads. Asghari designed the ring specifically for his fiancée and chose to include both a hidden message and a diamond that only Spears can see.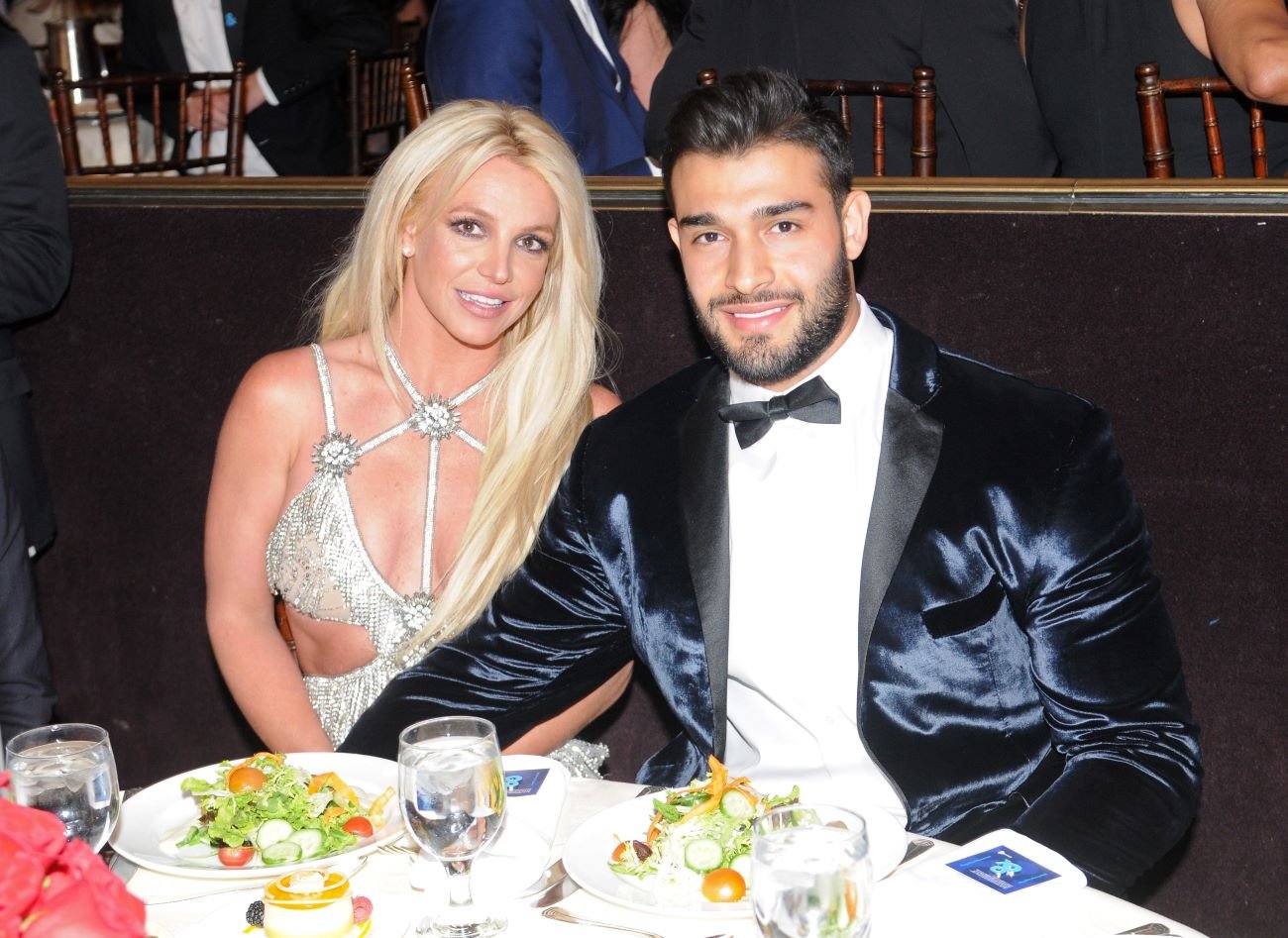 Britney Spears and Sam Asghari got engaged after five years of dating
In 2021, Asghari stunned Spears by proposing. She thought he was getting her a puppy, not a diamond ring. He explained that he hadn't told anyone in advance because he wanted the moment to be solely their own.
"I didn't tell anybody to be honest with you," he told GQ." I didn't want anybody to know and anybody to interfere in any way whatsoever so it was between me and her."
The proposal was quiet and took place at Spears' home. Afterward, the couple spent the day alone together at home.
Her engagement ring has a hidden message
Asghari took painstaking care when designing the engagement ring. He wanted something unique that fit Spears' personality.
"I figured with her taste, she wouldn't want something super big and super celebrity," he said. "Celebrities get that million dollar ring. And usually, it's free because it's for promotion, but I want it to represent something. I want it to come from my heart and I want it to go to someone that wasn't a big jeweler. It was a big company but it was a company that was willing to do it the way that I wanted it. So I designed a really beautiful ring. It's a princess cut, for a real life princess."
The result was a custom ring by Roman Malayev. Per Natural Diamonds, the 4-carat round cut diamond is in a platinum cathedral setting. It also includes smaller diamonds and diamonds set in the ring's gallery that only Spears can see. Asghari also chose to have "Lioness," his nickname for Spears, engraved on the inside of the ring.
"The male lion has always been the symbol of the king of the jungle," he explained. "But it's not true, it's really the female and she's very strong and she was very independent. And lioness was a beautiful name that just came to me out of nowhere. So it's kind of a nickname, but I don't call her that every day. It was kind of like a symbol."
Britney Spears and Sam Asghari will reportedly marry in an intimate ceremony
Like the proposal, Spears and Asghari are keeping most of the details about their wedding under wraps. They will reportedly marry on June 9 in a small, intimate ceremony.
According to Vanity Fair, they have only invited about 60 of their close friends and family members. Spears' mother, father, and sister Jamie Lynn will reportedly not be in attendance, but her brother Bryan is expected to be there.
RELATED: How Old is Britney Spears Compared to Boyfriend Sam Asghari?