Britney Spears Fans Are Concerned For Singer's Health After She Posts Freestyle Dance Video To Instagram
The image of a bald Britney Spears smashing the window of a car with an umbrella remains an iconic meme in pop culture history. Spears has since made a triumphant comeback with a successful Vegas residency and her personal and business affairs have aligned since the infamous moment, but fans are growing concerned after Spears posted a new dance video to her Instagram.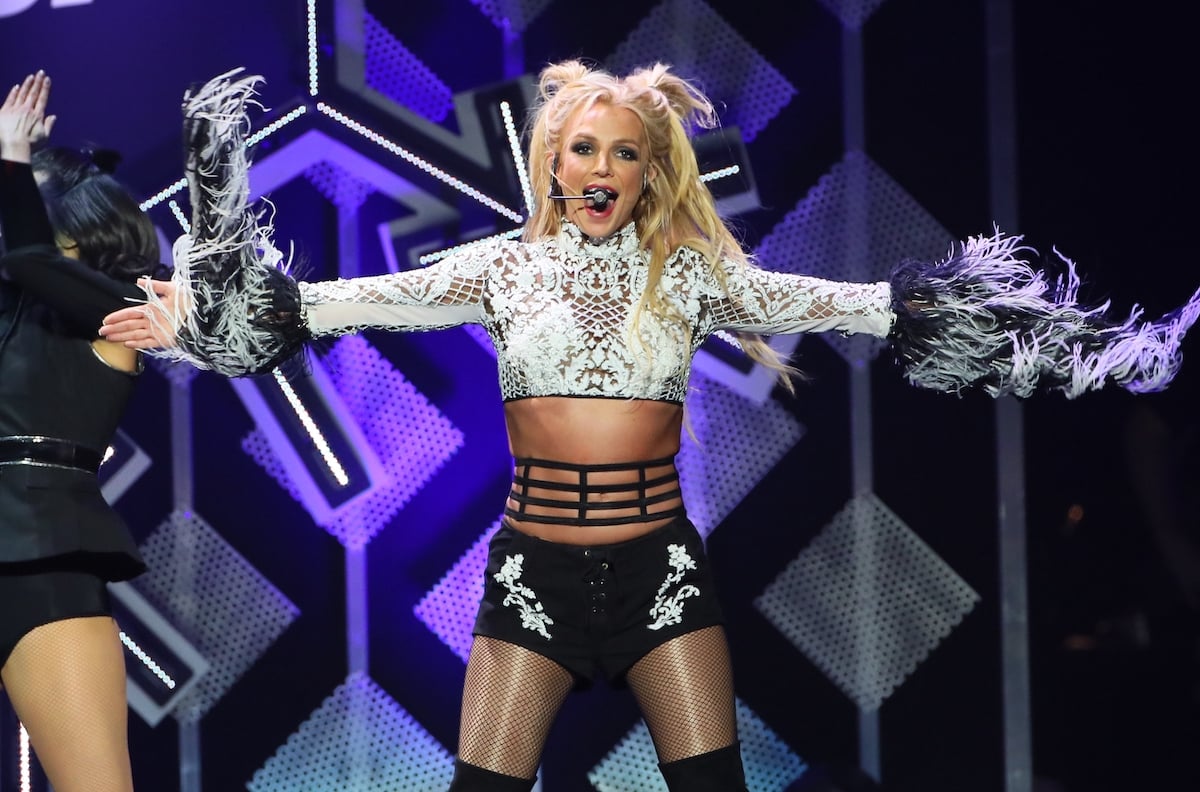 Britney Spears shares a freestyle video of her dancing to Instagram
Like other celebrities, Spears has been finding creative ways to stay inspired during the coronavirus pandemic. Since touring and performing in the traditional sense is not currently an option, the pop star has been keeping her fans entertained on social media. She recently shared a video of her performing a freestyle dance to her 24.5 million followers.
Barefoot with a sports bra, plaid workout shorts, and a high ponytail, Spears danced to a techno beat in the living room of her home. 
"I like to freestyle !!!!! There's no routine here …. I'm just using my body to speak for me how it feels.  PS this was shot just last night," she captioned the video with kiss and flower emojis.
Related: Social Media Users Debate Which Artist Owns The "Queen B" Title: Lil' Kim, Beyoncé, Or Britney Spears
Spears has shared videos of her dancing previously to her Instagram account. The routines are typically choreographed.
Fans are concerned after Britney Spears dance video – question her health and mental state
Many fans were less than impressed with Spears' freestyle. Moreso, her moves were perceived to be erratic, causing concern from fans. Spears has had major breakdowns in the past, including her infamous 2007 head-shaving incident. 
"She still look like her 2007 meltdown self," one wrote on The Shade Room's repost of the video.
"What is happening," one fan asked in Spears' comment section.
"Convinced she's lost it," another wrote under the video.
Many likened her moves to a drunken good time.
"Me after a few drinks," one wrote.
"I'll have what she's having," another chimed in.
The Shade Room reposted Spears' video and the questions and concerns continued. Some pointed to Spears' makeup and said she looked disoriented, as the eyeliner appeared smeared. 
"It's the eyeliner for me," one observed.
"Please take her eyeliner away, I'm sick of it," wrote another.
Others compared her appearance to someone who is using drugs.
"I know a high person when I see one," one wrote.
"Which drug is it Brit," one asked.
Britney Spears recently shared that she burned down her home gym
In April, Spears shared that she accidentally burned down her home gym. "Hi guys, I'm in my gym right now…I haven't been here in for like six months because I burned my gym down, unfortunately," she said in a video. "I had two candles and … yeah, one thing led to another and I burned it down."
Even then, fans were concerned for her health, questioning how two candles led to a full fire. But, Spears' camp insisted she was fine.
The fitness and dance fanatic recently shared an update about the renovations. The gym is not fully complete to her liking but she can use it. "Hi guys, I'm in my gym today," she said in the new Instagram video. "Yes, it is the gym that I burned down. It's still not ready yet, but I'm getting there."
Hopefully, all is well with Spears.