Britney Spears' Fans Petition to Remove Jaime Lynn Spears From Netflix Series 'Sweet Magnolias'
The #freebritney movement grows stronger as fans petition to remove Britney Spears' sister, Jamie Lynn Spears, from her Netflix series. The pop icon's 30-year-old sister became a series regular for Sweet Magnolias Season 2 on May 4. However, during Britney's conservatorship testimony in probate court on June 23, she testified that her family did nothing to save her from the controlling abuse by her father, Jamie Spears.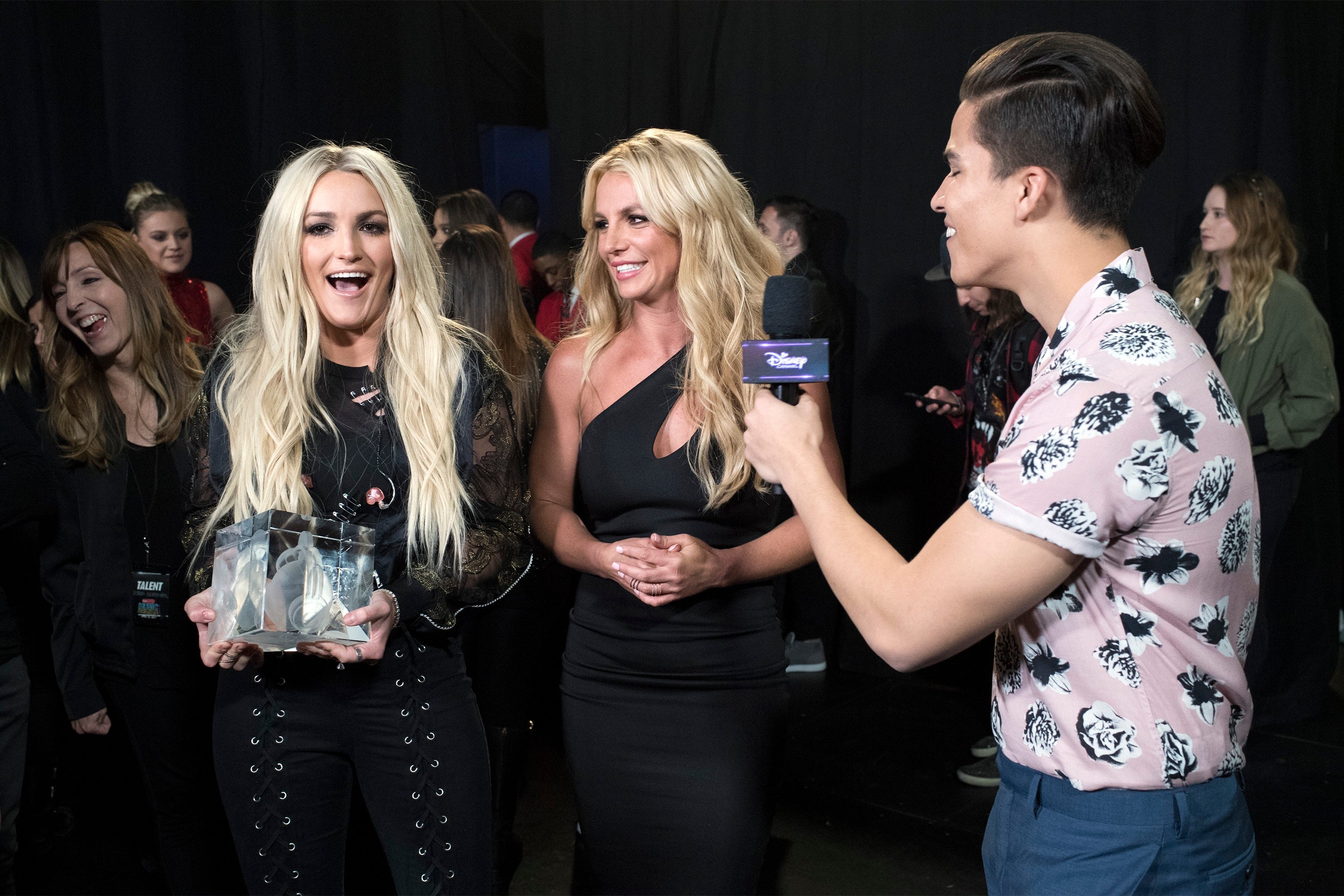 What did Jamie Lynn Spears do to Britney?
During Britney's conservatorship hearing, the singer-songwriter detailed the horrific life she lives under her father's control. She also explicitly mentioned that her family was involved in her conservatorship. The Toxic singer explained horrific details about when she refused to perform another Las Vegas residency, so her conservatorship team forced her to take Lithium. 
"Not only did my family not do a goddamn thing, my dad was all for it," Britney said when she addressed Judge Penny.
In the complete statement obtained through Variety, Britney said that anyone who had a role in "punishing" her when she said "no" to the residency "should be in jail." The pop star indicated that she wanted to "sue my family." Fans believe that her sister, Jamie Lynn Spears, is part of the family Britney refers to repeatedly in the testimony.
RELATED: Britney Spears: 2 Fan Videos Surface Proving She Performed With a Fever and a Rash
"It's not fair they're telling lies about me openly," the icon continued. "Even my family, they do interviews to anyone they want on news stations. My own family doing interviews, and talking about the situation and making me feel so stupid."
Britney Spears fans petition to remove Jamie Lynn Spears from 'Sweet Magnolias'
After hearing the conservatorship testimony, Britney's fans began a petition against Jamie Lynn. Therefore, they would like Netflix to remove Britney's sister from her role in Sweet Magnolias. In the romantic drama series, Jamie Lynn portrays Noreen Fitzgibbons.
"Jamie Lynn Spears has been a part of the disgusting, dehumanizing conservatorship of her sister Britney Spears," reads the petition on Change.org. "We've learned the truth & how Jamie Lynn is just as corrupt & responsible as the people who put her sister in that conservatorship. She lives off her sister's hard-earned money, her sister doesn't even have access to her own money, but Jamie Lynn & the rest of the Spears family does. Remove Jamie Lynn immediately!!!"
RELATED: Will Britney Spears Retire After Her Legal Issues End? Brand Expert Weighs In
After a fan began the petition on June 24, supporters of the #freebritney movement continued to share the petition on June 28.
Jamie Watson defended the Spears' family
After Britney's testimony, her brother-in-law, Jamie Watson, Jamie Lynn Spears' husband, defended their family. Watson is a 39-year-old businessman and owner of Advanced Media Partners. He and Jamie Lynn Spears married on March 14, 2014.
"I can assure you her family loves her and wants the best for her," Jamie Lynn's husband told The New York Post. "I wouldn't be around people who weren't. Who wouldn't want to be in support of Britney?"
Although Watson spoke to the media, Jamie Lynn Spears did not comment on Britney's conservatorship or her testimony.
RELATED: Britney Spears' Ex-Boyfriend Justin Timberlake Calls for an end to Her Conservatorship