Britney Spears' Father Alleges Pop Star Is 'Mentally Sick' and Needs Psychiatric Hold
The war between Britney Spears and her father, Jamie Spears, is escalating. After Britney's new celebrity lawyer Mathew Rosengart filed papers requesting that Jamie be "immediately" removed from the conservatorship, he hit back Friday with documents of his own invalidating his own daughter as 'mentally sick.'
Britney Spears filed papers on Thursday, ahead of Jamie's filing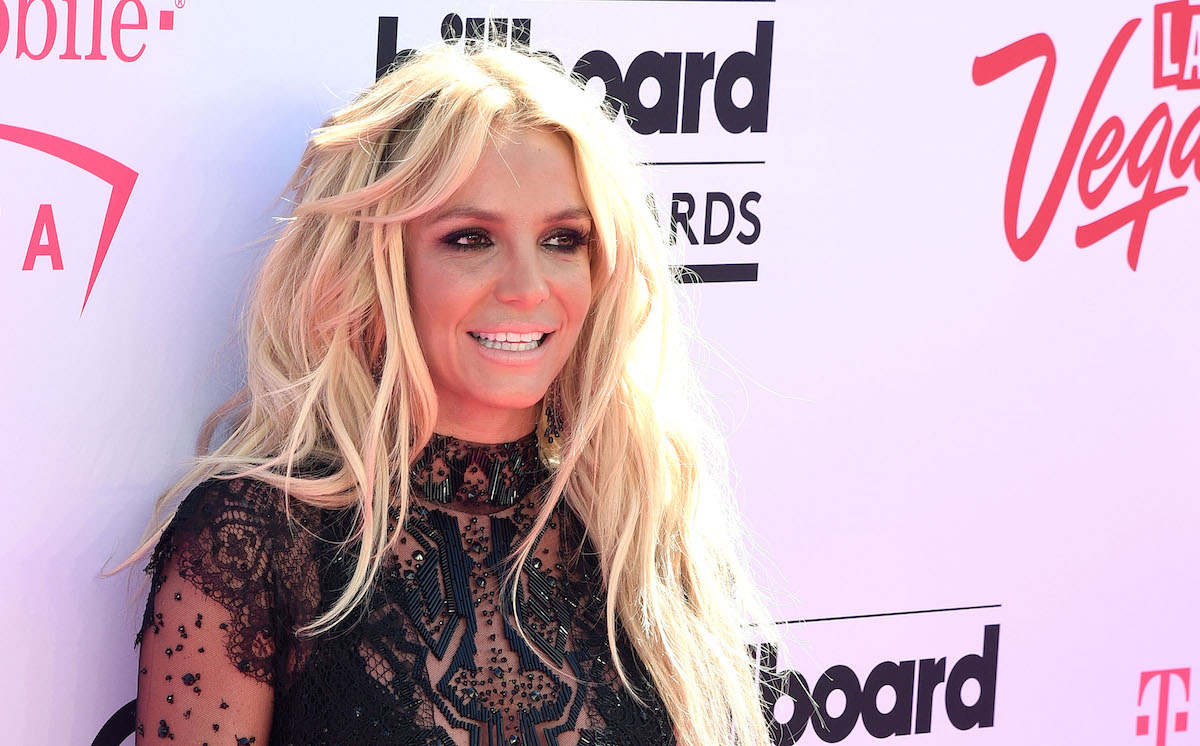 Rosengart filed papers on behalf of Britney in Los Angeles Superior Court Thursday requesting that Jamie be immediately suspended from the now infamous conservatorship. The documents pressed the issue as urgent, saying that it was detrimental to Britney's well-being.
"Although a two-month wait for a hearing on the Petition may not seem significant in the context of 13 years, Ms. Spears should not be forced to continue to feel traumatized, lose sleep, and suffer further," the filing states. "Every day matters."
The papers filed by Rosengart also questioned the elder Spears' intentions. They slammed him for continuing to hang on to his status as conservator — something that's made him $5 million between monthly payments and a percentage of her Vegas residency.
"If Mr. Spears truly had the best interests of his daughter in mind, consistent with his obligation as a fiduciary to elevate her interests above his own, he would resign, today," the papers stated.
Jamie Spears hit back with claims that Britney is "mentally sick"
According to Variety, Jamie Spears is hitting back with papers claiming that Britney is mentally unwell and displacing the concerns onto Britney's personal conservator Jodi Montgomery. Variety reported that the filing contained a specific account of Montgomery expressing concern over Britney Spears' mental state and suggesting she should be under a 5150 hold.
"On July 9, 2021, I received a phone call from Ms. Montgomery," the Jamie Spears documents state. "During our call, Ms. Montgomery sounded very distraught and expressed how concerned she was about my daughter's recent behavior and overall mental health. Ms. Montgomery explained that my daughter was not timely or properly taking her medications, was not listening to the recommendations of her medical team, and refused to even see some of her doctors." 
"She raised potential options including a 5150 psychiatric hold," Mr. Spears' filing read. 
It's worth noting that Montgomery is Britney's preferred personal conservator; in June, she told Superior Court Judge Brenda Perry that she wants Montgomery to remain on the case and for Jamie Spears to be jailed for 'conservatorship abuse.'
None of that fazed Mr. Spears' legal team, who claimed in the filing that Montgomery concurred that "many of my daughter's statements at the last hearing were not true and attributed her statements to the fact that my daughter is 'mentally sick.'"
Montgomery denies Jamie Spears' account of what she said
In a statement released through Montgomery's attorney Lauriann Wright, Montgomery denied Jamie's claims and clarified her real concerns for Britney.
"At no time did Ms. Montgomery express to Mr. Spears that Ms. Spears would currently qualify for such a hold," the statement read. "The concern that Ms. Montgomery did raise to Mr. Spears during their telephone call is that forcing Ms. Spears to take the stand to testify or to have her evaluated would move the needle in the wrong direction for her mental health."
Jamie Spears states that his "sole motivation has been his unconditional love for his daughter and a fierce desire to protect her from those trying to take advantage of her."
But in the ongoing conflict over Jamie Spears $16,000 per month as Britney's conservator, it appears the elder Spears' tactic is to simply marginalize the global star as "crazy." Since The New York Times documentary Framing Britney Spears began to cast light on the conservatorship and how Britney has been wronged over the years, that tactic may no longer hold up.
RELATED: Britney Spears Wants Her Dad 'Immediately' Suspended From Conservatorship: 'Every Day Matters'
How to get help: In the U.S. and Canada, text the Crisis Text Line at 741741 to reach a crisis counselor for support.