Britney Spears' Father, Jamie Spears, Files Documents; Says He Doesn't Make Decisions About Her 'Reproductive Issues'
Britney Spears' father, James "Jamie" Parnell Spears, filed court documents on June 30 to fight back against his daughter's claims in probate court on June 23. He denies that he is in any way involved in his daughter's "medical or reproductive issues." The filing comes six days after the pop icon testified in probate court that her conservatorship team, including her father, denied her the right to remove her IUD. The 68-year-old conservator and guardian also requested an evidentiary hearing. Jamie Spears wants the court to find that his daughter's testimony was inaccurate.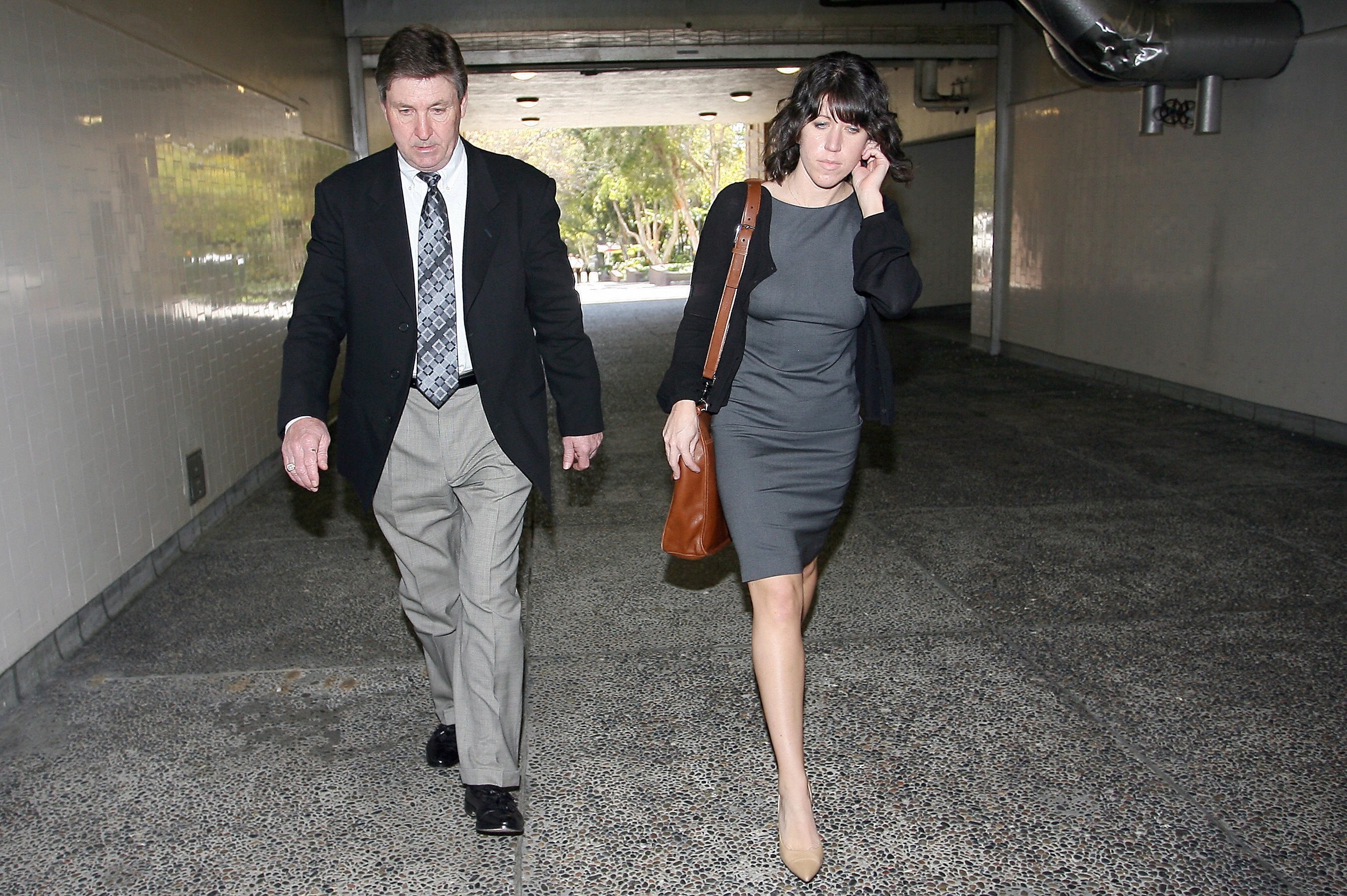 Jamie Spears' court filings
On June 30, Britney Spears' father, Jamie Spears, filed documents asking the court to investigate the claims made by his daughter on June 23. He also requested that everyone involved have an opportunity to respond to the things she said. Britney named her father as the one who forced her to take Lithium against her will. She said that he approved all of the decisions regarding her well-being, including not allowing her to remove her IUD.
"It is also imperative for the proper functioning of conservatorship proceedings before this Court that all parties be provided a full and fair opportunity to respond to allegations and claims asserted against them," the filing read according to the New York Times.
RELATED: Britney Spears' Dad: Expert Weighs in on What Will Happen to Jamie Spears After the Conservatorship Ends
Jamie Spears also specifically denied that he had anything to do with Britney's IUD claims or medications.
"Mr. Spears is simply not involved in any decisions related to Ms. Spears's personal care or medical or reproductive issues," Jamie Spears' lawyers wrote. "Mr. Spears is unable to hear and address his daughter's concerns directly because he has been cut off from communicating with her."
Jodi Montgomery is the personal conservator
In the court filings, according to the New York Times, Jamie Spears insisted that Britney's personal conservator, Jodi Montgomery is the one in charge. During Britney's June 23 testimony, she indicated that her father made all of her life and conservatorship decisions. However, Montgomery became a personal conservator temporarily in September 2019. At that time, Jamie stepped down because of medical issues. Britney's father wants to make it clear that he is not making her decisions.
RELATED: Britney Spears: 2 Fan Videos Surface Proving She Performed With a Fever and a Rash
Jamie Spears wants the court to be aware that Jodi Montgomery is "fully in charge of Ms. Spears's day-to-day personal care and medical treatment."
However, many of the claims Britney made during her probate court testimony happened before Montgomery took over in September 2019. The personal conservator's lawyer, Lauriann Wright, provided a statement to the Times, also. The attorney said that Montgomery had "been a tireless advocate for Britney and for her well-being." She added that her main goal is "to assist and encourage Britney in her path to no longer needing a conservatorship of the person."
Jamie Spears called for action
Britney Spears' father added that someone should take action following his daughter's testimony on June 23, so he filed papers to find out if what she said was true. 
"Either the allegations will be shown to be true, in which case corrective action must be taken," Jamie Spears' lawyers wrote. "Or they will be shown to be false, in which case the conservatorship can continue its course. It is not acceptable for Conservators or the Court to do nothing in response to Ms. Spears' testimony."
RELATED: Britney Spears Says Her Dad, Jamie Spears, Should 'Be in Jail' — Here's What He Did