Britney Spears' Father: Why Don't Her Kids Like Him?
Britney Spears' father doesn't like being painted as a 'villain,' however, there must be a reason her sons don't like Jamie Spears.
Britney Spears' father, Jamie Spears, is in the news again. His lawyer disagrees with the narrative that the media is painting him as a "villain." However, there's evidence that Britney's kids don't like her father either. What happened between Britney's dad and her kids? Why don't they like him?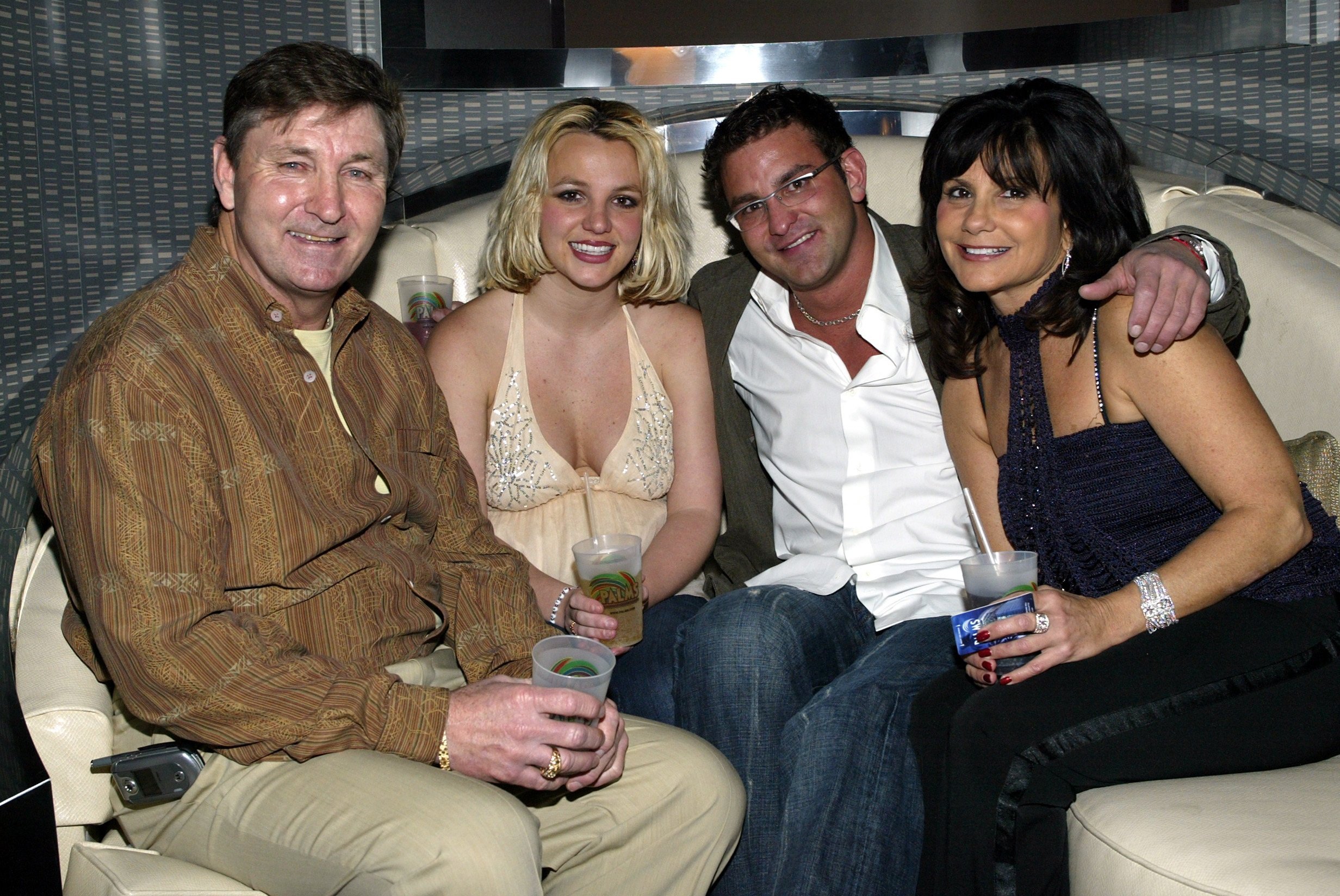 Britney Spears' father, Jamie Spears, tried to tell his side of the story
In 2008, a judge appointed Britney Spears' father, Jamie Spears, as conservator over her personal and financial affairs. After a string of public mental health breakdowns, Jamie believed he was doing what was best for his daughter. However, the temporary conservatorship is still in place today, 13 years later. 
A new documentary, New York Times Presents Framing Britney Spears, outlined the ways the media negatively portrayed the pop star. It also explored the Free Britney movement and why fans believe Jamie should no longer be in charge of her daughter's finances. In an interview with Jamie's lawyer, Vivian Lee Thoreen, her father's side of the story was highlighted on Feb. 25, 2021.
"I understand that every story wants to have a villain, but people have it so wrong here," Thoreen told Good Morning America. "This is a story about a fiercely loyal, loving, and dedicated father who rescued his daughter from a life-threatening situation. People were harming her, and they were exploiting her."
Why don't Britney Spears' kids like her father?
In 2019, the media first found out that Britney Spears' kids might not like her father after a verbal argument. Sean Preston Federline, born in 2005, allegedly had an "inappropriate physical altercation" with grandfather Jamie Spears.
Britney's ex-husband, Kevin Federline, reported that Jamie allegedly shook Sean after breaking down a locked door to reach him. Federline filed a police report on behalf of his son and requested a restraining order against Jamie. There was not enough evidence to prosecute Jamie for child abuse, but the restraining order remains in place today.
Sean is currently 15 and will turn 16 in 2021, and Jayden James is 14 and will turn 15 in 2021. Jayden also made headlines in March 2020 when he shared his feelings about his grandfather on social media.
In the Instagram Story, which he later removed, Jayden described Jamie Spears as a "pretty big d*ck" and told fans that his mother "might" quit music. It sounds like Britney's two kids do not get along with their grandfather.
Jamie Spears once growled at Britney's sons in public
According to The Sun, ex-crew member Daniel Lucas had many interactions with Jamie when working on Britney's Las Vegas residency. He reported that Britney's father was allegedly not very polite to the crew and described one disturbing interaction that Jamie had with his grandchildren.
"I remember specifically when her kids were with him and another woman, and the kids were being a little rambunctious," Lucas explained. "He growled very angrily in a deep voice at them, and they stopped immediately."
From the public's eyes, it looks like Britney's kids don't like her father because he isn't very nice to them. However, no one knows what goes on behind the scenes.