Britney Spears' Favorite Music Video Is Not What You Think
What is Britney Spears' favorite music video?
Britney Spears is filling headlines these days in a way that's rivaling the peak of her popularity in the late 1990s. The star rose to fame with a group of "bubblegum pop" musicians who seemed to be everywhere all at once during the height of their fame. 
Spears' time in the spotlight was punctuated with mental health struggles and, sadly, the media was not kind to her in her weakest moments. Looking back on the incidents now, many fans are wondering why Spears was treated so unfairly, and a recent documentary has forced individuals across the entertainment industry and America as a whole to take a look at some of our darker impulses when it comes to fame, the treatment of young women, and celebrity obsessions. 
This newfound interest in Spears also means fans are wanting to hear more from the singer in her own voice, and that includes getting a better sense of her perception of herself and her work. The singer's favorite video might surprise fans. 
Britney Spears was a 'bubblegum pop' star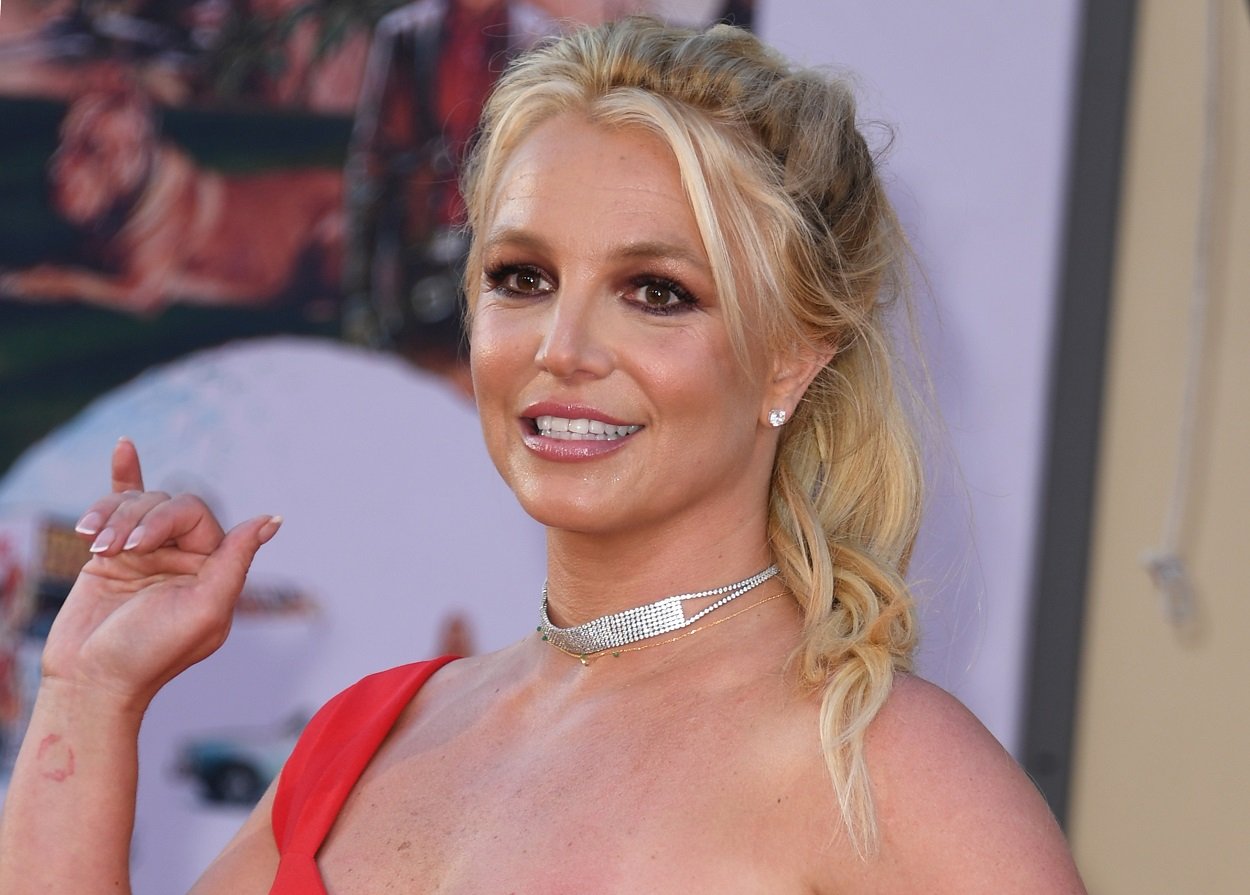 Spears was born in 1981 and had a foot in the entertainment world at a young age. By 11, she was on The All-New Mickey Mouse Club, and that helped launch her pop music career. The single "…Baby One More Time" released in 1998 and put Spears on a fast-track to superstardom. 
She was helped along by her association with the bubblegum pop movement, a nickname given to the collection of musicians who all came onto the scene around the same time. Spears joined groups like The Backstreet Boys and N*SYNC and solo artists like Jessica Simpson and Christina Aguilera as one of the young voices filling the airwaves and television screens. 
As each of these musicians aimed to make themselves stand out from the crowd and bring forward a more mature and individual persona, Spears struggled under the intense scrutiny of the media. 
Britney Spears attempted to make the leap into more mature entertainment
By 2001, Spears was making a concerted effort to shed her innocent image and firmly situate herself into more mature and sophisticated entertainment. As Biography.com reports, music put out during this time — including the sexy single "I'm a Slave 4 U" — "sounded more like a Prince track than her bubblegum pop of the past."
Further efforts to distinguish herself from the pack included taking on a lead role in the film Crossroads in 2002. Around this same time, she broke up with boyfriend and N*SYNC member Justin Timberlake, a relationship end that would be plastered across tabloid covers. 
Soon after, Spears started dating and then married backup dancer Kevin Federline. The pair quickly added two children to their family, but then Spears filed for divorce. An ugly and very public custody battle ensued, and Spears' career spiraled in the aftermath. Since then, Spears' life has involved many court disputes over who has control of her assets as well as multiple "comeback" attempts that have failed to fully materialize. 
Britney Spears is making headlines once again
The documentary about Spears' breakdown and treatment by the media has brought her story back into the spotlight, and now fans are paying more attention to what Spears herself has to say. While that includes juicy tidbits about her legal battles, it also means paying attention to the star's own professional and personal goals. 
In a 2011 interview with Harper's Bazaar — one of the many times Spears attempted to return to fame — she revealed something noteworthy about herself. When asked about her favorite video from her expansive collection, Spears didn't cite one of the most popular or well-known. Instead, she pointed to the video for "Overprotected." Spears explained, "I just think it says a lot. It was directed so well, it was really colorful, and the dancing was amazing."