Britney Spears' Fiancé Sam Asghari Skeptical of New Documentaries, Says Others Left a 'Bad Aftertaste'
At least one person isn't thrilled about the cluster of new Britney Spears documentaries. Her newly-minted fiancé Sam Asghari took to Instagram ahead of the weekend on September 24 to comment. Here's what the professional trainer and model had to say.
Sam Asghari posted his feelings about the upcoming documentaries on his Instagram Story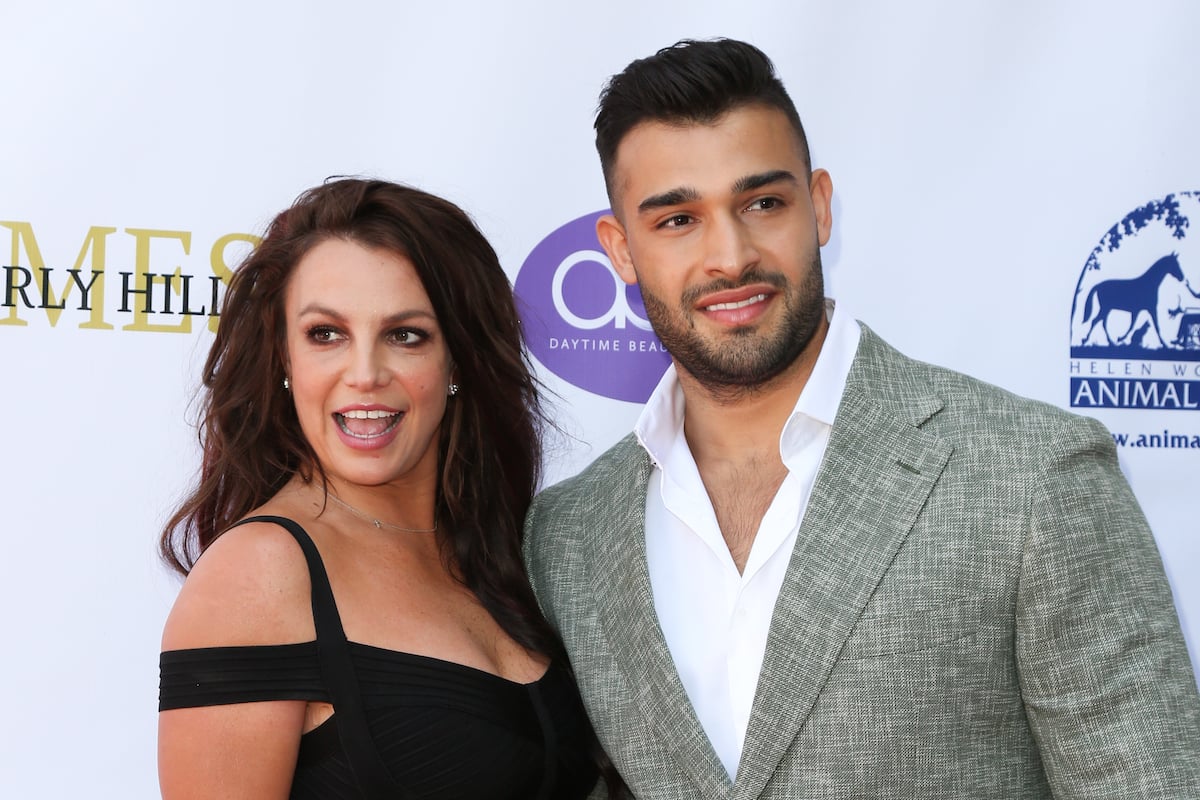 Presumably in response to FX/Hulu's surprise last-minute release of The New York Times Presents: Controlling Britney Spears, Britney's new fiancé shared his opinion with his 2.1 million Instagram followers.
Per Us Magazine, Asghari's Instagram story message included emojis and an illustration of Britney Spears. He also included the #FreeBritney hashtag.
"Apparently my opinion has increased in value over the last few days," Asghari wrote on his Instagram story on September 24, 2021. "Past docs left bad after taste. I'm hopeful this one will be respective [sic]. I don't blame CNN, BBC or NETFLIX ([which] got me thru lockdowns [praying hands emoji] for airing them because as an actor I tell other people's stories too."
The model went on to say that credit for the documentaries should go to the Free Britney movement.
"I question producers who made them 'just to shed light' without input or approval from subject," Asghari's post continued. "Any credit for light being shed should go to #freebritney [red heart emoji]."
Hulu released another Britney Spears documentary over the weekend
Asghari previously reacted to the full trailer for Netflix's Britney vs. Spears on September 23, 2021. Furthermore, he said he hoped profits for the films would go to similar causes.
"I hope the profit from these docs go towards fighting agains [sic] injustice #freebritney," Asghari, 27, commented on Instagram.
But by the time his more recent Instagram comments surfaced, FX and Hulu had also dropped their second Britney Spears documentary. The New York Times Presents: Controlling Britney Spears appeared out of nowhere and was streaming by the evening of September 24. As a result, interest in the case reached fever pitch once again.
Samantha Stark and Liz Day's look at the conservatorship in Controlling Britney Spears revealed deeply upsetting stories about the singer.
In the big picture, the documentaries represent exploding interest in Britney Spears' controversial conservatorship case. Since Starks' gut-wrenching The New York Times Presents: Framing Britney Spears dropped in February, interest has only grown as filmmakers continue to bang out documentary content.
Director Erin Lee Carr independently worked on her own documentary for Netflix, which has its own buzz and fan base. Britney vs. Spears streams on Netflix on September 28.
In addition, CNN released Toxic: Britney Spears' Battle for Freedom. Finally, the BBC released The Battle for Britney: Fans, Cash and a Conservatorship back in May 2021.
Consequently, the market for Brintey Spears documentaries is either oversaturated — or reflective of the general level of interest.
The documentaries come just ahead of Britney Spears' upcoming conservatorship hearing
Producers perfectly timed the documentaries to coincide with a pivotal date. Britney will face off with her father, Jamie Spears, in court on September 29, 2021. After months of asking the courts to remove him as her $60 million estate conservator, Britney may get her way.
Jamie Spears finally petitioned to officially end the conservatorship earlier in September 2021.
"When Britney spoke publicly about her conservatorship in detail for the first time during a court hearing in June, she said a reason she hadn't spoken up earlier is she didn't think people would believe her," Stark said in an official statement about her film's release.
Certainly, at least that much has changed.
RELATED: Britney Spears Was Under Surveillance in Her Bedroom, Says Witness in New Hulu Documentary