Britney Spears' Fiancé Sam Asghari Thanks Her For Helping Him Get Into Acting
Asghari also acknowledged Britney's loyal fans.
Sam Asghari is thankful for Britney Spears this Thanksgiving. The actor thanked his newly conservatorship-free fiancée on the red carpet of the House of Gucci premiere. Spears' famously supportive husband-to-be has spoken out in her defense before. Now, he's simply saying "thank you" to the Crossroads star for backing up his own acting career. 
Sam Asghari has a rising career in film and television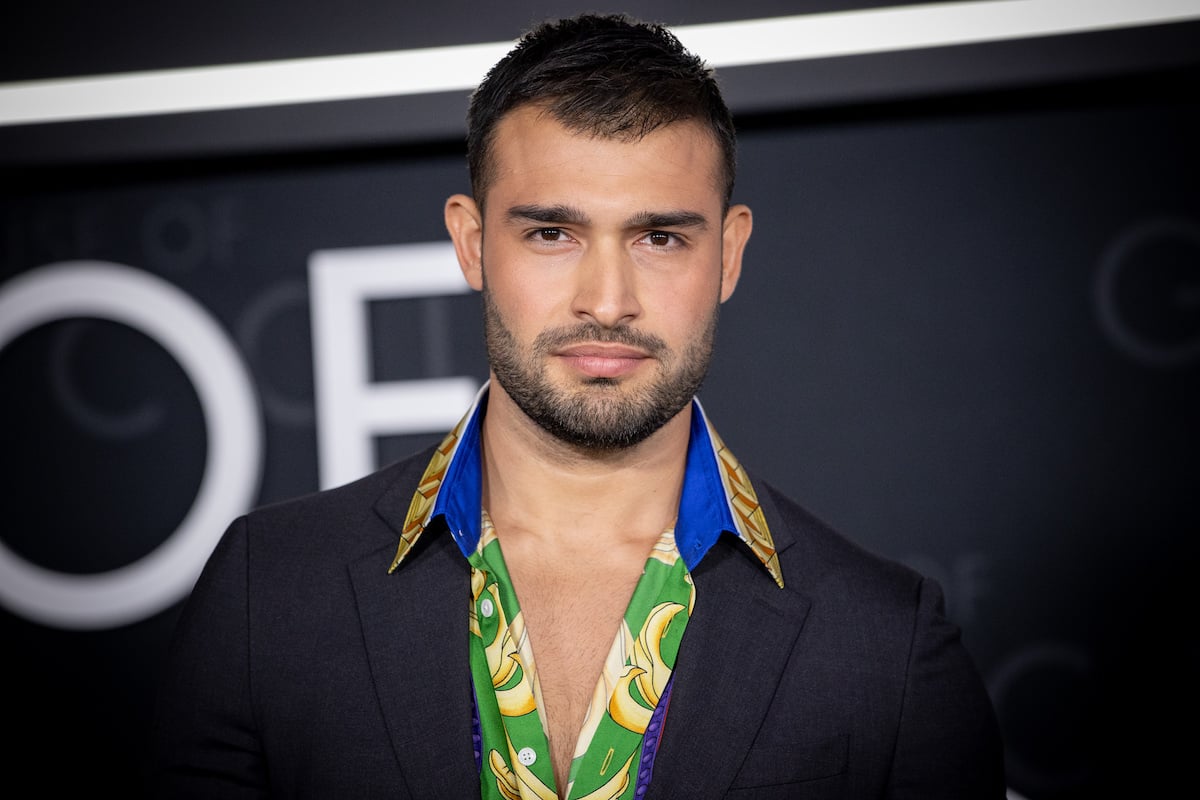 Sam Asghari and Britney Spears have been together for five years. And now, they're engaged. Moreover, Asghari seems to be following in the singer's footsteps. Britney has a handful of high-profile movie cameos, including one in 2002 comedy Austin Powers in Goldmember. 
Furthermore, she has her own film. She starred in 2002 road trip dramedy Crossroads. As for Asghari, his burgeoning career includes an appearance on Showtime's Black Monday. He additionally appeared on HBO Max series Hacks in the role of "sexy Santa." 
Finally, and perhaps most notably, Sam Asghari plays Sergeant Tobias in the upcoming film Hot Seat. Per IMDb, Asghari will appear alongside Shannen Doherty, Kevin Dillon, and Mel Gibson. Whether he's able to parlay all that into a starring role like Britney in Crossroads is yet to be seen. 
Britney Spears' fiancé thanked her for supporting his career
Asghari appeared on the November 18, 2021 red carpet for Lady Gaga's House of Gucci in Los Angeles. He spoke out about Britney's newfound freedom from her controversial conservatorship, saying that he's "happy" for the singer. 
"I am so happy for her and I've been a backbone for her as much as I could, but this is all on her," Asghari told Variety at the event. "She's been a rock. She inspires me. She loves her fans. So you know, all the fans and her effort, kind of make this become, you know, possible. So I'm happy for her."
Sam Asghari additionally took the opportunity to shout out to his fiancée. He went so far as to say she "put him on the map." 
"I'm just living my life and having a great moment," he told the magazine. "And I just want to thank [Spears] so much for putting me on the map as far as, you know, everything else that's going on in my career. She helped me so much with that. Let's be real. Let's be real now, right?"
Sam Asghari spoke out about the string of Britney Spears documentaries
Asghari has been more than just a supportive fiancé to Britney Spears during her conservatorship battle. He's also been highly protective of her. In the leadup to her latest court hearings, Asghari spoke out about a spate of recent documentaries that dissected her life and legal woes. 
"Apparently my opinion has increased in value over the last few days," Asghari wrote on his Instagram story on September 24, 2021. "Past docs left bad after taste. I'm hopeful this one will be respective [sic]. I don't blame CNN, BBC or NETFLIX ([which] got me thru lockdowns for airing them because as an actor I tell other people's stories too."
Asghari subsequently gave credit to Britney's fan movement, per Us Weekly. "I question producers who made them 'just to shed light' without input or approval from subject," the post continued. "Any credit for light being shed should go to #freebritney." 
He likewise paid tribute to her fans at the House of Gucci premiere. "It's amazing for me to feel the love for her and for her to see how many people love her because of the love that she gave other people," he told Variety. "They're just giving it back to her."