Britney Spears' Former Manager Recalls How 'Rigid' Madonna Acted Prior to Infamous MTV VMA Kiss
Get some behind-the-Scenes scoop on that memorable Madonna-Britney VMA kiss..
Back in 2003, Britney Spears and Madonna gave us one of the most memorable and talked-about moments in the history of the MTV Video Music Awards. The audience went wild when the Princess of Pop and Queen of Pop locked lips as did so many viewers watching from home.
Their opening act had to be rehearsed in advance of course, and Spears' former manager previously spoke about how Madonna acted during those rehearsals. Plus, a former MTV executive reveals who Madge really wanted to kiss instead of Spears that night.
Madonna also kissed Christina Aguilera but many viewers missed it
Immediately following the Madonna-Spears smooch, there was a blink-and-you'll-miss-it moment when the Material Girl turned around a kissed Christina Aguilera as well. Many viewers did actually miss their peck though, but it wasn't because they blinked. The reason is because right after the "Vogue" singer kissed the "Oops!… I Did It Again," singer the camera cut to Spears' ex Justin Timberlake for his immediate reaction. Therefore, Madonna's lip-lock with the "Genie in a Bottle" artist was barely seen on TV.
In 2018, Aguilera reflected on the moment and told Andy Cohen on SiriusXM that she thought that whole thing was "weird."
"It was weird," the songbird admitted. "They cut away to get Justin's reaction… They were exes but still, it was a cheap shot… I definitely saw the newspaper the next day, and it was like 'Oh, well, I guess I got left out of that one…' Everything happened so quickly back then and everything was in a whirlwind… But I had my own performance that night… It was a kickass performance. So I was OK. She can have that kiss. It's OK."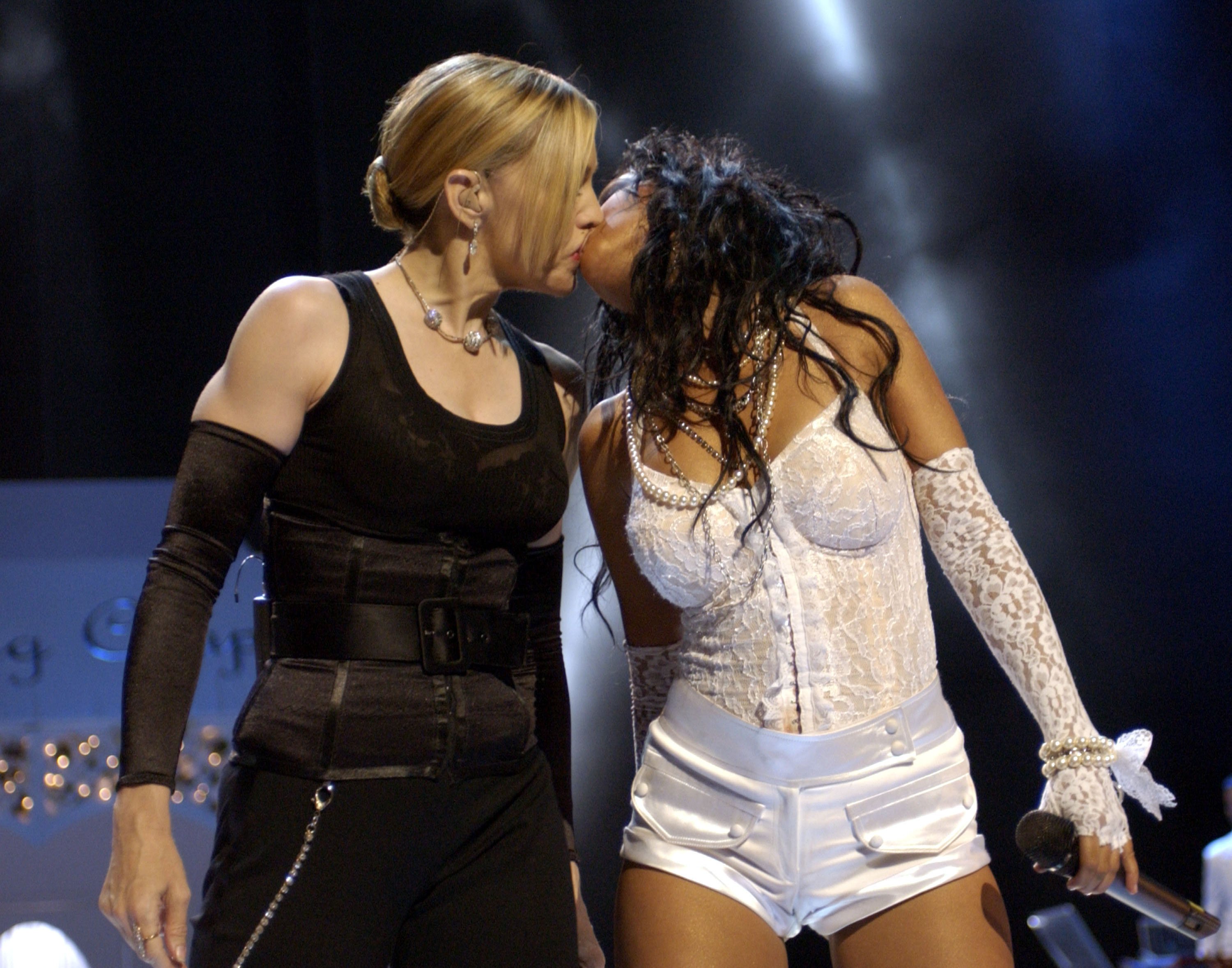 Spears' manager said Madonna was 'rigid' during rehearsals
Larry Rudolph was Spears' longtime manager and in a previous interview with Billboard, he gave fans a little behind-the-scenes scoop about what rehearsals leading up to the performance were like.
"Madonna had been very, very, very rigid about the rehearsals," he recalled. "She was telling Britney and I every day, 'Be here tomorrow at 10 o'clock.' She would never address me by name, she would just say: 'You make sure Britney's here tomorrow at 10 o'clock.'" Rudolph did what he was asked because it was his job and nobody in the business wanted to upset Madonna.
After the performance went down, Rudolph learned that Madge did actually know his name. The two happened to get into an elevator together and Madonna "wrapped her arms around my waist and gave me a big kiss on the lips. And she said, 'You see Larry, it was all worth it.'"
The artist Madge wanted to kiss instead
Madonna and Spears have been friends for years but as Entertainment Weekly noted, the "… Baby One More Time" hitmaker wasn't her first choice when it came to who she wanted to lock lips with. According to Van Toffler, who is the former President of MTV Networks Music & Logo Group at Viacom, Madonna actually had Jennifer Lopez in mind.
"It was a long road to get to that Britney and Christina kiss," Toffler told the outlet. "This may be the first time it's revealed, but originally J.Lo was in the mix."
Lopez ended up passing and the rest is MTV VMA history.