Is Britney Spears in 'How I Met Your Mother'?
Is pop singer Britney Spears in 'How I Met Your Mother'? The show had many celebrity appearances throughout its nine-season run.
Britney Spears and How I Met Your Mother dominated pop culture in the 2000s. How I Met Your Mother had some — as Barney Stinson would say — "legendary" celebrity guests throughout its run. Spears, the "Gimme More" singer, rose to fame in the late 1990s and early 2000s as a certified pop princess. She even acted early on in her singing career, with her movie debut in Longshot in 2001, then Crossroads in 2002. A few years after that, How I Met Your Mother became an instant sitcom phenomenon. Was Spears in How I Met Your Mother?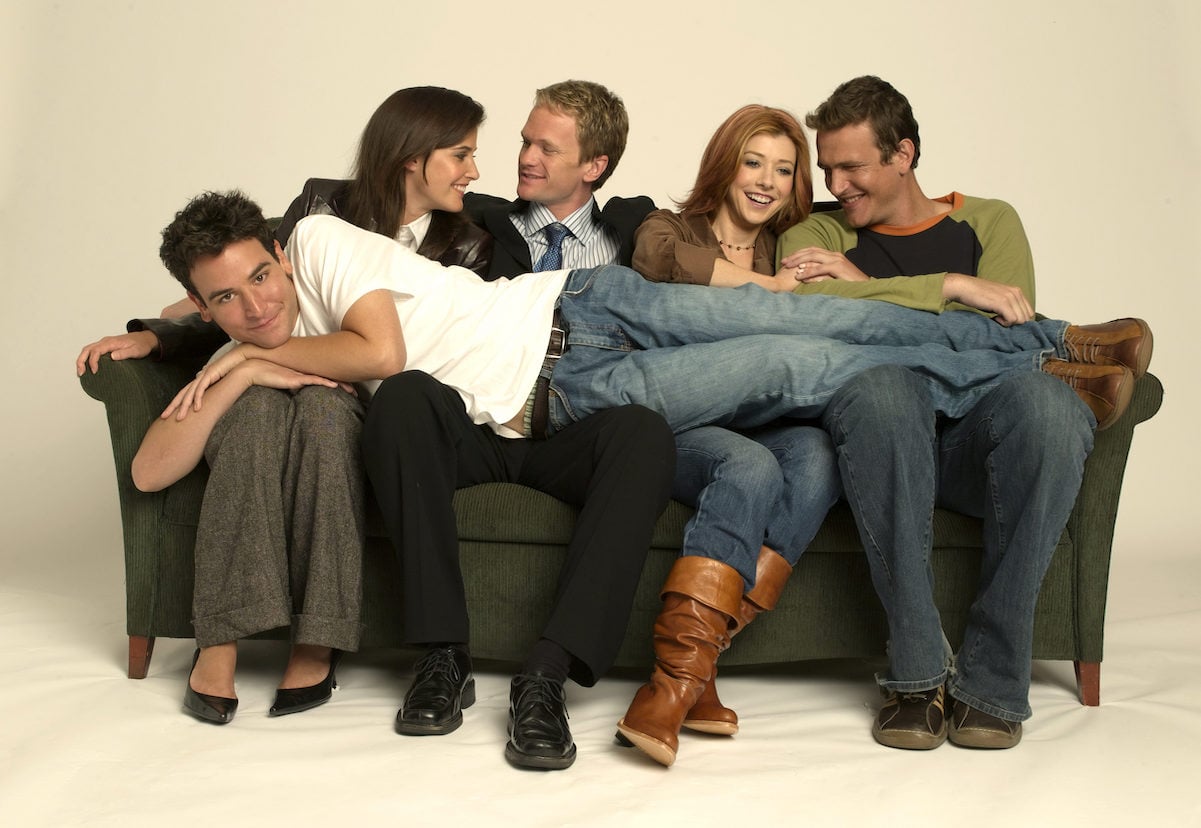 This is how Britney Spears' career started in the late 1990s
Mississippi-born Spears got her early start in singing by her appearances on Star Search and The Mickey Mouse Club. On the latter Disney show, Spears became a favorite alongside other stars such as Christina Aguilera, Ryan Gosling, and Justin Timberlake.
Following The Mickey Mouse Club, Spears returned to a "normal" life at high school in her home state. But Spears was meant to be a star, and "…Baby One More Time" and "Oops!… I Did It Again" brought her to new career heights with singing.
Britney Spears' acting projects showcased her skill in these roles
RELATED: 'How I Met Your Mother': Cobie Smulders Speaks on Spinoff for the CBS Sitcom
Related post url: 
Spears played a flight attendant in 2001's Longshot when she was around 20 years old. The next year, she starred in Shonda Rhimes' Crossroads with Zoe Saldana and Taryn Manning. The movie was about three women on a road trip across the country to get to LA.
Her next role was in Austin Powers in Goldmember that same year.
The singer's first sitcom character was on Will & Grace in 2006. Spears played Amber-Louise in the "Buy, Buy Baby" episode. Did Spears continue her sitcom skills in How I Met Your Mother?
Is Britney Spears in 'How I Met Your Mother'?
Spears joined the long list of celebrity guest appearances on How I Met Your Mother in 2008. She played Abby, who first showed up in the 2008 "Ten Sessions" episode. Abby worked as a receptionist at the dermatology office where Ted Mosby (Josh Radnor) met Stella Zinman (Sarah Chalke). He went into the office 10 times to remove a tattoo. Stella was a huge love interest for Ted, with many thinking she was the mother behind the show's name.
Spears' character Abby encountered rude patients at the front desk, and Ted tried to show how caring he was to Stella, who he was interested in, by being nice to Abby. She developed a crush on Ted, but he had his eyes more so on Stella.
Eventually, Abby ended up sleeping with Barney a couple of times — while still bitter about how she and Ted ended things. Barney and Abby cooked up a scheme to get back at Ted, but it went wrong when Barney took it too far by proposing to Abby. In the end, Barney ditched her — as he did with most women.
Spears impressed many fans with her acting chops on her two episodes of How I Met Your Mother. Her next acting gig wasn't until 2010 in Glee, in which she played herself. Maybe Spears will return to acting someday — but for now, you can watch her in How I Met Your Mother on Hulu.