Britney Spears Was Initially Against Singing in 'Crossroads'
Britney Spears continues to make headlines over her conservatorship, and many of her fans are still standing with the singer. The 39-year-old "Toxic" performer asked to be released from the arrangement in June 2021, which reportedly gives her father, Jamie Parnell Spears, control of her life and estate.
Before Spears' 2008 conservatorship, the singer opened up about working on her first film, Crossroads.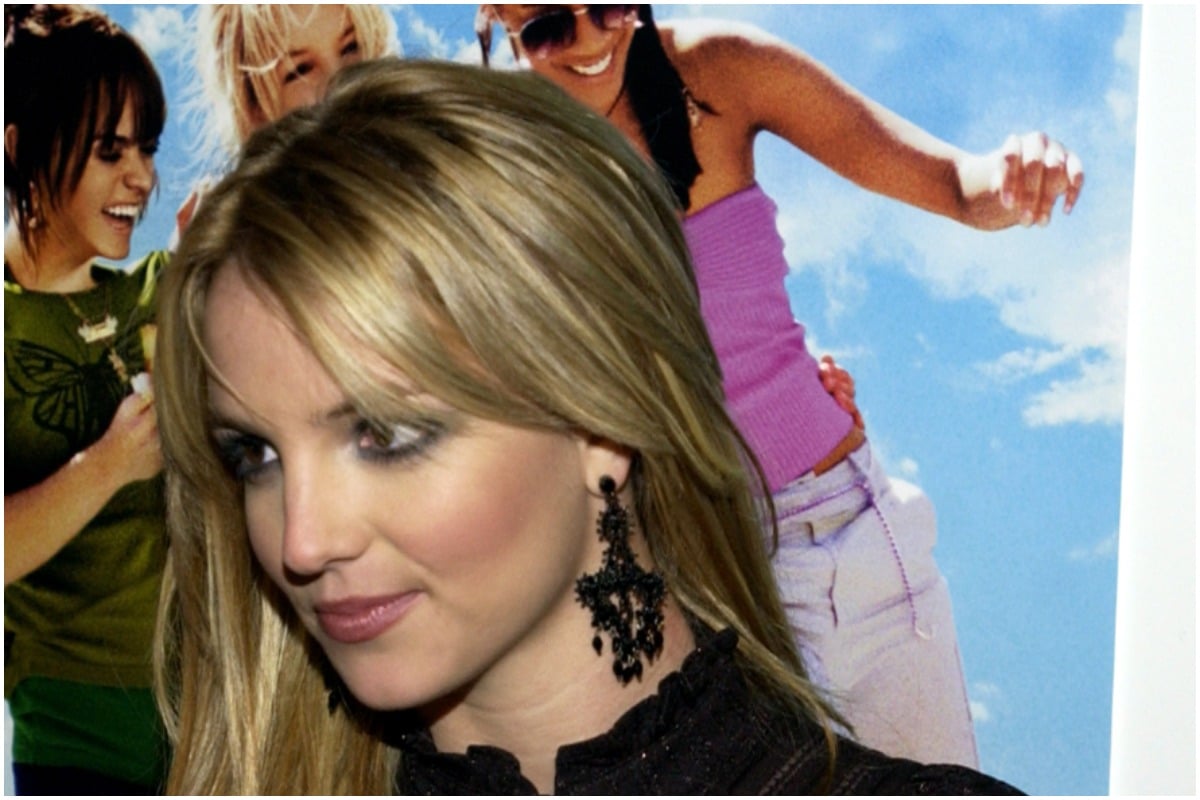 Why Britney Spears agreed to star in 'Crossroads'
RELATED: How Many People in Britney Spears' Family Are Named 'Jamie'?
On Jan. 12, 1999, Spears released her debut album …Baby One More Time. The Mickey Mouse Club alum's project received major success and elevated her career. Soon, Spears headlined the Baby One More Time tour and landed multiple award nominations. Additionally, her romance with Justin Timberlake made her a paparazzi darling.
In 2002, Spears signed on to work on the movie Crossroads. During the early 2000s, Grey's Anatomy's creator Shonda Rhimes wrote the coming-of-age film. While promoting Crossroads, Spears told Hollywood.com that she wanted the movie to launch her acting career. The "Lucky" singer even considered putting music on the backburner to focus on acting. 
"I think I'm going to try the acting thing for a while," Spears revealed. "It'll probably be a while before I make another album."
The reason Britney Spears didn't want to sing in 'Crossroads'
In Crossroads, Spears' character takes a road trip with her childhood friends to search for her mom, played by Sex and the City star Kim Cattrall. However, Lucy decides along the way to pursue her passion for music. During the film, her love interest, Ben (Anson Mount), convinces her to compete in a music competition against her father's (Dan Akroyd) wishes. Spears sang "I'm Not A Girl, Not Yet A Woman" at the movie's end using her natural vocals.
RELATED: Britney Spears' Instagram: 5 Times Fans Think Prove She Doesn't Run her Account
In addition to her ballad, Spears lent her voice to several songs in Crossroads. However, she was adamantly against singing in the movie. During filming, though, Spears realized adding in some performances could help the film succeed. 
"At the very beginning of making this film, I didn't know if I wanted to have singing in it," she admitted. "And then…we decided it would spice it up a little bit, to have a performance."
Does Netflix have 'Crossroads'?
Crossroads premiered on Feb. 15, 2002. Although it received massive box-office success, Spears pivoted to music after the film came out. Despite Crossroads being Spears' only significant movie role, she appeared on several TV shows. According to IMDb, some of her credits include How I Met Your Mother, The Big Bang Theory, and Will & Grace.
RELATED: Britney Spears Said She 'Cried for 2 Weeks' After Watching 'Framing Britney Spears' Documentary
Since its release, Crossroads has yet to find a streaming service to call home. Currently, the movie isn't available on Netflix in the US, and there haven't been any set plans for a release on the service. However, fans can access Amazon Prime, depending on their location. 
In addition to Spears, Taryn Manning, Zoe Saldana, and Justin Long also starred in Crossroads. The "Sometimes" singer performed a total of three songs for the movie's soundtrack.