Britney Spears' Instagram Update: 5 Times Fans Think Prove She Doesn't Run her Account
Britney Spears fans added another bit of proof to their theory that she does not control her Instagram account with the recent photo of her naked back.
Many of Britney Spears' fans wonder whether she runs her Instagram account. The 39-year old pop icon posts the same videos and photos repeatedly. Plus, at her conservatorship hearing, the testimony was clear and coherent, which her Instagram many times is not. Free Britney fans found at least five times that they feel prove the "Toxic" singer is not running her account.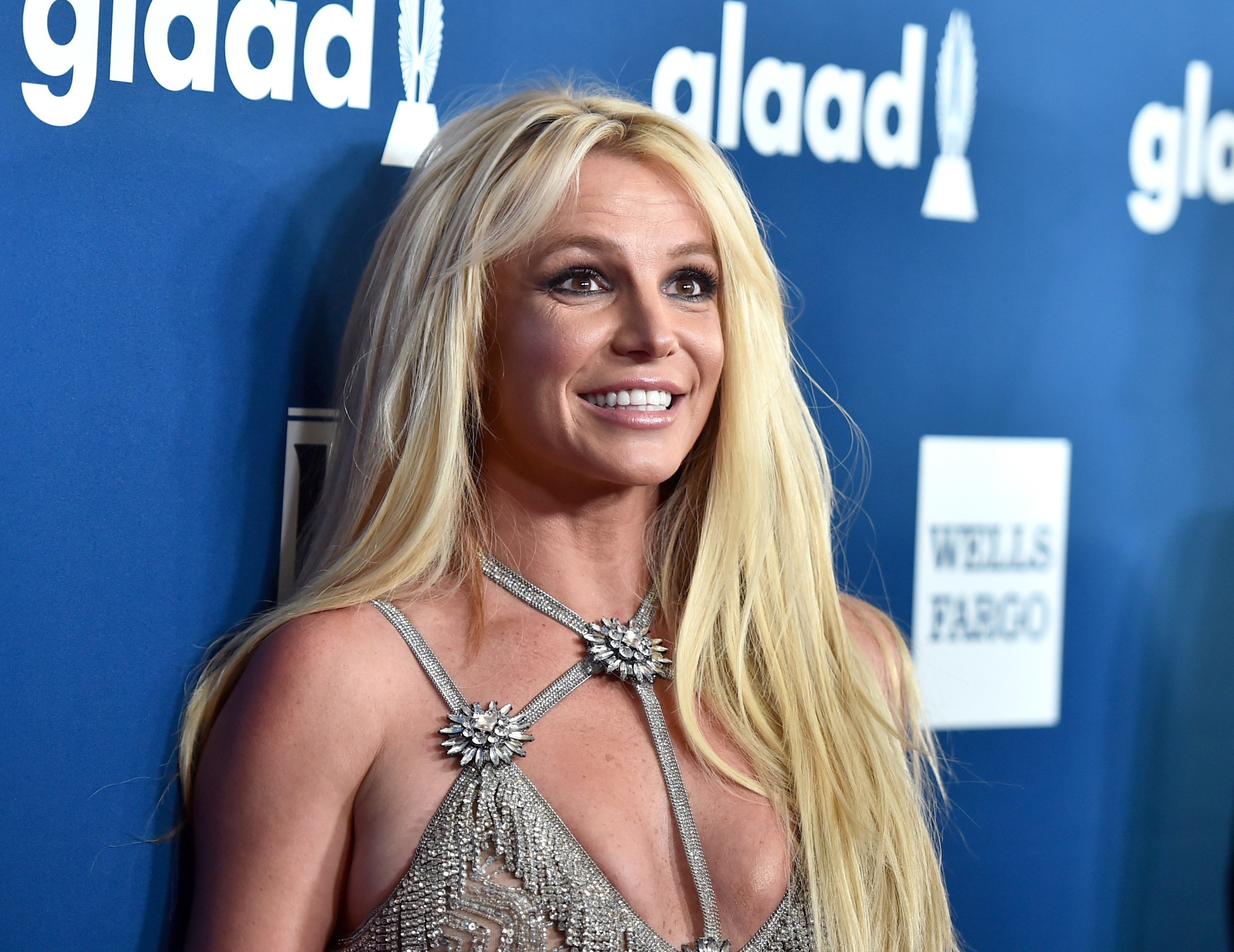 Britney Spears' photo on July 7
In an Instagram photo on July 7, Britney Spears shared an image of her back, standing in front of a bath tub. However, fans immediately pointed out that there are no tattoos on her neck or back in the photo. The pop star has at least eight tattoos across her body, but they are all fairly small. None are visible in the latest photo, and fans reiterated that someone else is posting from her account, because they don't think this Britney Spears photo is of the pop icon.
Spears shared details about her neck tattoo on June 11. However, in this photo she's holding her hair, but fans can't see Spears' neck tattoo.
"Have you seen the tattoo on the back of my neck before???? It's Hebrew; it's a language written backwards!!!!," she captioned an Instagram photo. "It says 'Mem Hey Shin,' and [it] means 'healing'!!!! It's my favorite tattoo, but ironically you never see it."
Fans also want to know where her fairy tattoo is on her lower back. It might be lower than the height of the picture, or the photo isn't her at all.
Boyfriend, Sam Asghari, shared different photos from Maui
In the latest Instagram video that the "Baby One More Time" singer shared, Britney Spears is dancing in a red bikini in a hotel room and on a beach in Maui, Hawaii. However, viewers pointed out that the background looks very familiar. She may be in the same room as her last trip, but she's wearing a mask on the beach. Fans know she's vaccinated against the coronavirus (COVID-19) because she shared a video on social media when she got the vaccine. 
"We literally see Brit on Sam's IG lol," one fan viewer replied to Britney's Instagram post. "We know what her current hair looks like, and this ain't it."
When fans checked Sam Asghari's Instagram account, sure enough, Spears' hair was different. His photos show the couple working out in the gym together, not dancing on a beach. Additionally, neither one is wearing a mask in any of the images or videos.
Britney Spears' kids on Instagram
In one image on Britney Spears' Instagram account from May 2021, the pop singer sits on the edge of the pool with her two sons. Sean Preston and Jayden James Federline look very young. The two boys, born in September 2005 and 2006 respectively, turn 15 and 16 in 2021. In the photo, her sons both have flotation devices on their arms while Spears looks visibly uncomfortable. 
 "I had my babies very young," the Instagram caption reads. "At all the pools we went to on tours, all the babies flocked to me because I always brought the most toys. I really am a baby mamma."
However, Spears' fans believe she did not share the photo because she did not enjoy it when the media captured unflattering images of her.
"Britney would never post this," one fan replied to the image. "These are invasive paparazzi shots she tried to protect her kids from."
Britney Spears documentary comments
On May 3, Spears spoke out on Instagram about the New York Times Presents: Framing Britney Spears documentary. However, her caption directly contradicts what she said in her conservatorship hearing on Jun 23, 2021. 
"So many documentaries about me this year with other people's takes on my life," the caption began. "What can I say? I'm deeply flattered! These documentaries are so hypocritical. They criticize the media and then do the same thing? Damn, I don't know y'all, but I'm thrilled to remind you all that although I've had some pretty tough times in my life. I've had waaaayyyy more amazing times in my life."
In the Spears' conservatorship testimony on June 23, she stated that her father forced her to take Lithium, she cries every day, and is "traumatized" by the things that happened to her in the last 13 years.
Britney's fans 'Have been writing in'
Free Britney fans feel that the star doesn't run her Instagram account because of several videos where Spears answers random questions.
"OK, so I hear that you guys have been writing in, and I'm here to answer your questions," Spears began the video.
However, fans aren't sure where the questions come from.
"Honey, no," one viewer wrote on the Instagram video. "We didn't ask these. We love you, though."
In another Instagram video, viewers pointed out that it looks like Spears is reading a script when she says that she is "perfectly fine." The videos that show Spears answering fan questions are very suspicous to fans. Many comments suggest that the pop icon is forced to answer the questions from someone involved in her conservatorship. Although this article dove into 5 instances, Britney Spears' fans point out many more inconsistencies with the pop star's account.