Britney Spears' Instagram: Comments and Controversy Continue
Since the 1990s, Britney Spears has always had a unique style, which she shares on Instagram almost daily. From the schoolgirl outfit in "…Baby One More Time" to the red jumpsuit in "Oops… I Did It Again," her style can only be described as perfectly Britney. Since the pop icon refuses to perform again until her father is removed from her conservatorship, the only place fans have to go to see more unique Britney Spears' style is her Instagram account. Luckily, she updates it regularly, and the fan comments and controversy over her Instagram are almost as intriguing as what she posts.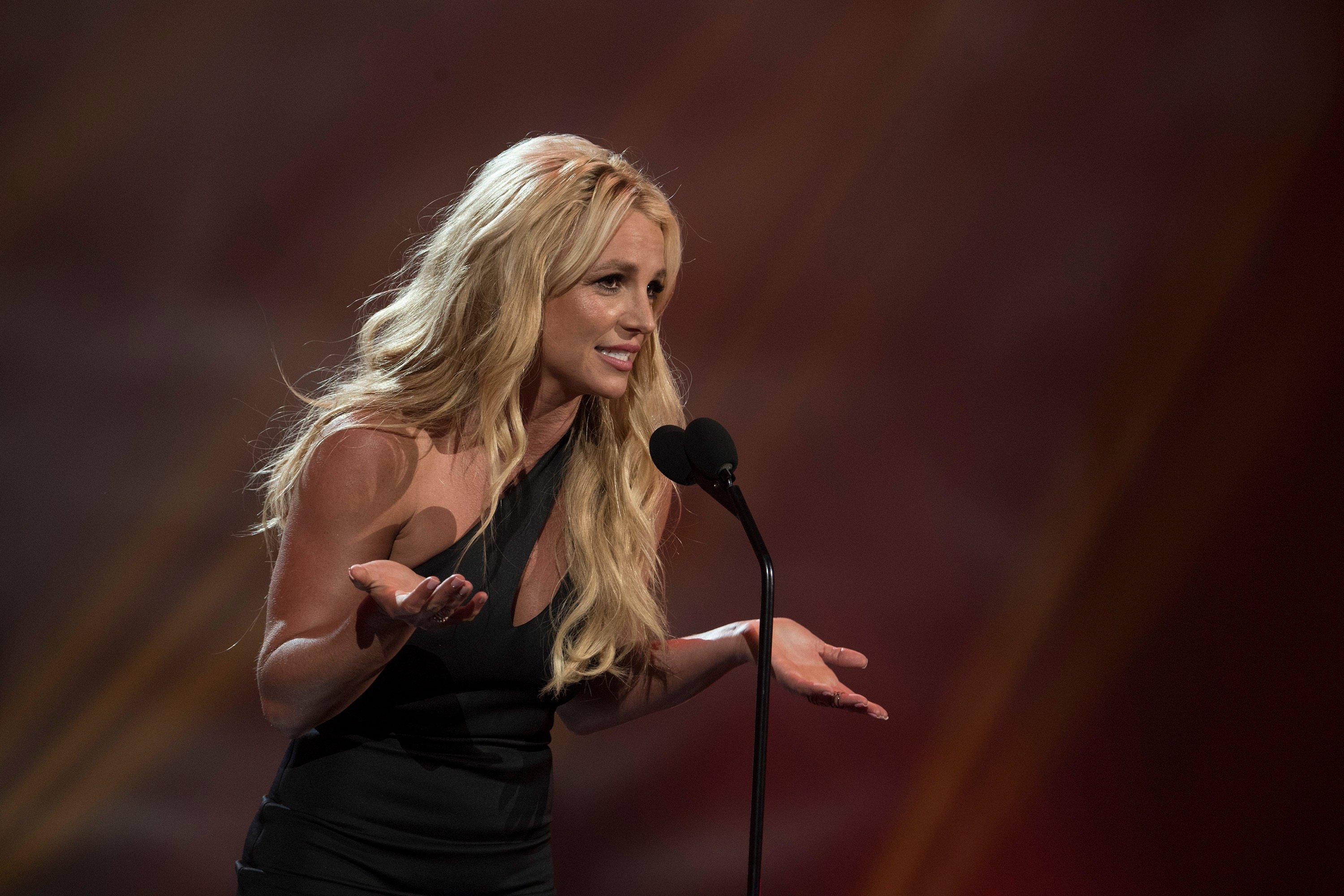 Britney Spears' Instagram post of ruffled panties — what does it mean?
On July 27, 2021, Britney Spears shared a photo of white underwear with pink ruffles to her Instagram account. However, depending on how you look at them, they could be bloomers for a little girl. 
"I'm secretly hoping this means you're pregnant with a girl," one fan wrote in the comments.
In Spears' testimony on June 23, she told the probate court that her conservatorship team would not let her remove an IUD. She desperately wants more children. So, many fans believe the photo is about wanting to dress up her little girl. On the same day, she posted an IGTV clip of herself painting an abstract poster on the floor. 
"This is an expression of how I'm feeling at the moment … rebellious… colorful…bright…bold …spontaneous…magical…so obviously showing my true colors," the caption read.
Britney Spears' topless Instagram photos received some unique comments
After a win in her conservatorship case, Britney Spears shared two topless photos of herself to Instagram, covering her boobs with only her hands. The Free Britney fan base went completely wild with their comments.
"Happy, full moon queen!" one fan wrote in the comments.
The puns ran rampant. Other Instagram users added, "Britney just freed herself," and "Free the Britties!"
The most popular comment turned out to be, "Oops, she did it again," because she posted two topless photos. Then, Instagram or an unknown social media representative of the pop icon took it down. However, Spears shared the same photo again and then again. So, appropriately, fans continued to write, "Oops, she did it again."
Free Britney comments
On July 12, days before another Britney Spears hearing, the pop icon shared an Instagram photo of herself in a white button-down top. Instead of buttoning the blouse, she tied it together, much like the top she wore in her "…Baby One More Time" music video. Most fans commented, "Free Britney," but one Instagram user took it a step further.
"Free her baby one more time," was the comment that received over 500 likes. 
The clever play on words was precisely what Spears' fans were looking for when they headed to her Instagram account. Many users head straight to the comments when the pop star shares a photo.
Does Britney run her Instagram account?
One of the more controversial comments is whether or not Spears runs her Instagram account. Many fans theorize that she does not have access to her account. One example she posted on July 23, was of Spears dancing with Henna tattoos covering her body. However, many fans pointed out that she shared the same thing one year ago. So, her followers suspect someone is sharing content for the pop icon.
"This is from July 2020," one fan wrote in the comments of Britney Spears' Instagram video. "There is images of the EXACT henna in the SAME bikini with the SAME yellow background…#freebritney."
A People article from July 2020 confirms that she shared the same thing again. So, why did she post it again, acting as if she got carried away with Henna again? Fans guess that someone else is posting content for her Instagram account because the singer-songwriter does not have access to her phone. However, Spears did not confirm or deny that statement, yet. Hopefully fans will get to hear Spears' side of the story soon.