Britney Spears Calls Justin Timberlake 'a Genius,' Says 'We Had One of the World's Biggest Breakups'
Singers Britney Spears and Justin Timberlake dated in the early '00s. Now, the latter addressing their breakup in a new Instagram post.
When naming the biggest celebrity couples from the turn of the century, no list would be complete without Jennifer Aniston and Brad Pitt, Jennifer Lopez and Sean "Diddy" Combs, and Britney Spears and Justin Timberlake. We've seen reunions between the first two of these groups in the past couple of years, but the last pair aren't exactly hanging out these days. Here's what Spears shared on Instagram about her ex in April 2020.
Britney Spears and Justin Timberlake dated for years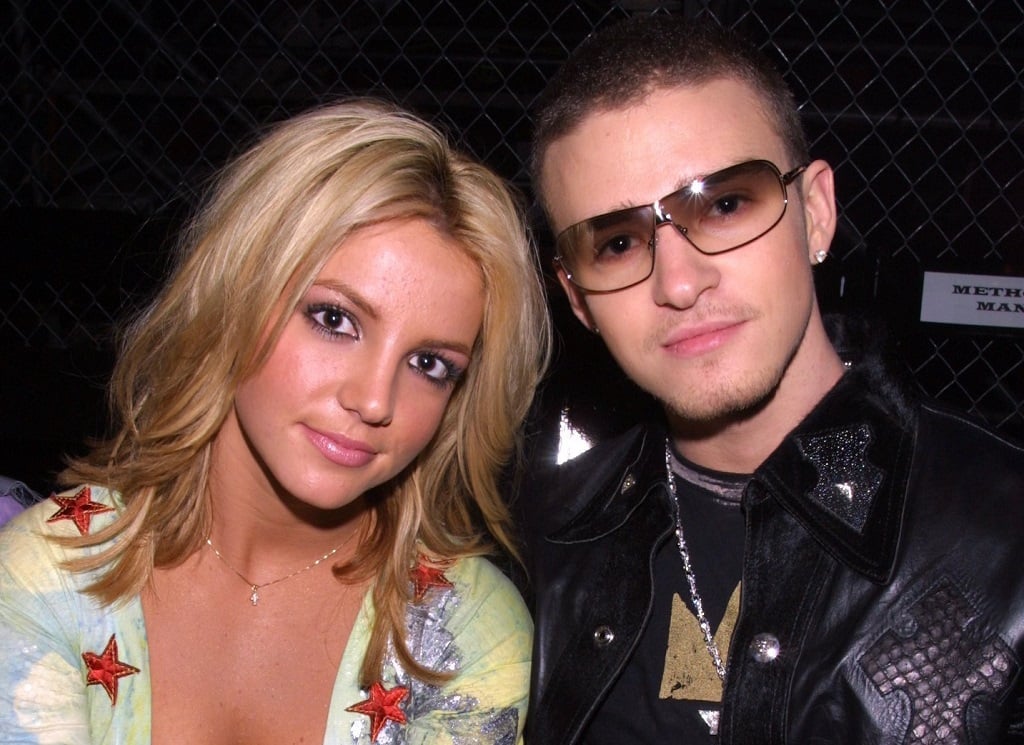 For anyone who paid attention to pop culture in the early '00s (or even for many who didn't), Spears and Timberlake's relationship was a frequent subject. They met years prior, when starring in The All-New Mickey Mouse Club together. The pair became reacquainted in the late '90s, when Spears opened for his band NSYNC during their 1998-1999 tour.
Timberlake and Spears began dating in 1999 while working together. Their relationship continued for a few years, and they attended many major events together, including the opening of her 2002 film Crossroads and 2001 American Music Awards, where they wore their famous matching denim outfits. Spears and Timberlake broke up in 2002.
His song 'Cry Me A River' was thought to be about their breakup
Around the time he and Spears called it quits, Timberlake also said goodbye to NSYNC. He began his solo career that same year, dropping his debut album Justified. Timberlake's second single off the album was "Cry Me a River," in which he sings about ending things with a woman who cheated on him.
Given the timing, the song was widely believed to be about Spears. The video, which features a woman who looks quite a bit like her, seems to confirm this. His 2018 autobiography didn't reveal her name, but did talk about the inciting incident.
Both have moved on with their lives
Coming into the present day, Timberlake and Spears both have their own things going on. The latter has dealt with a lot over the years, from her very public marriage and divorce from Kevin Federline to her battle against her conservatorship. She's the mother to two songs (with Federline) and is has been in a relationship since 2016.
Timberlake, meanwhile, hasn't dealt with the kinds of legal problems his ex has. He is currently promoting his new film, Trolls World Tour. In 2019, he apologized for being publicly affectionate with a co-star, as he's married to actress Jessica Biel (with whom he has a son).
Spears dances to Timberlake's music
For the first time in a while, Spears is addressing her past relationship. She posted a video of her "not really dancing" to Timberlake's 2018 single "Filthy" off his album Man of the Woods. She wrote, "This is my version of Snapchat or TikTok or whatever the cool thing you're supposed to do these days," saying she was "very bored."
Spears addressed her previous relationship to Timberlake in a post script. "I know we had one of the world's biggest breakups 20 years ago," she wrote, "but hey the man is a genius." She added, "Great song JT," dropping his popular nickname. It would appear as though these two are on good terms.