Which of Britney Spears' Kids is an Artist, Now? New Art Intrigues Fans
Britney Spears shares photos of her kids' artwork on social media fairly often. As Sean Preston and Jayden James Federline grew up, she told the world that they loved Dragon Ball Z and Pokemon. The pop icon shares custody of her two teenage sons with her ex-husband, Kevin Federline. In a recent social media post, Spears again pointed out her sons' artwork. However, many fans want to know which son is the artist?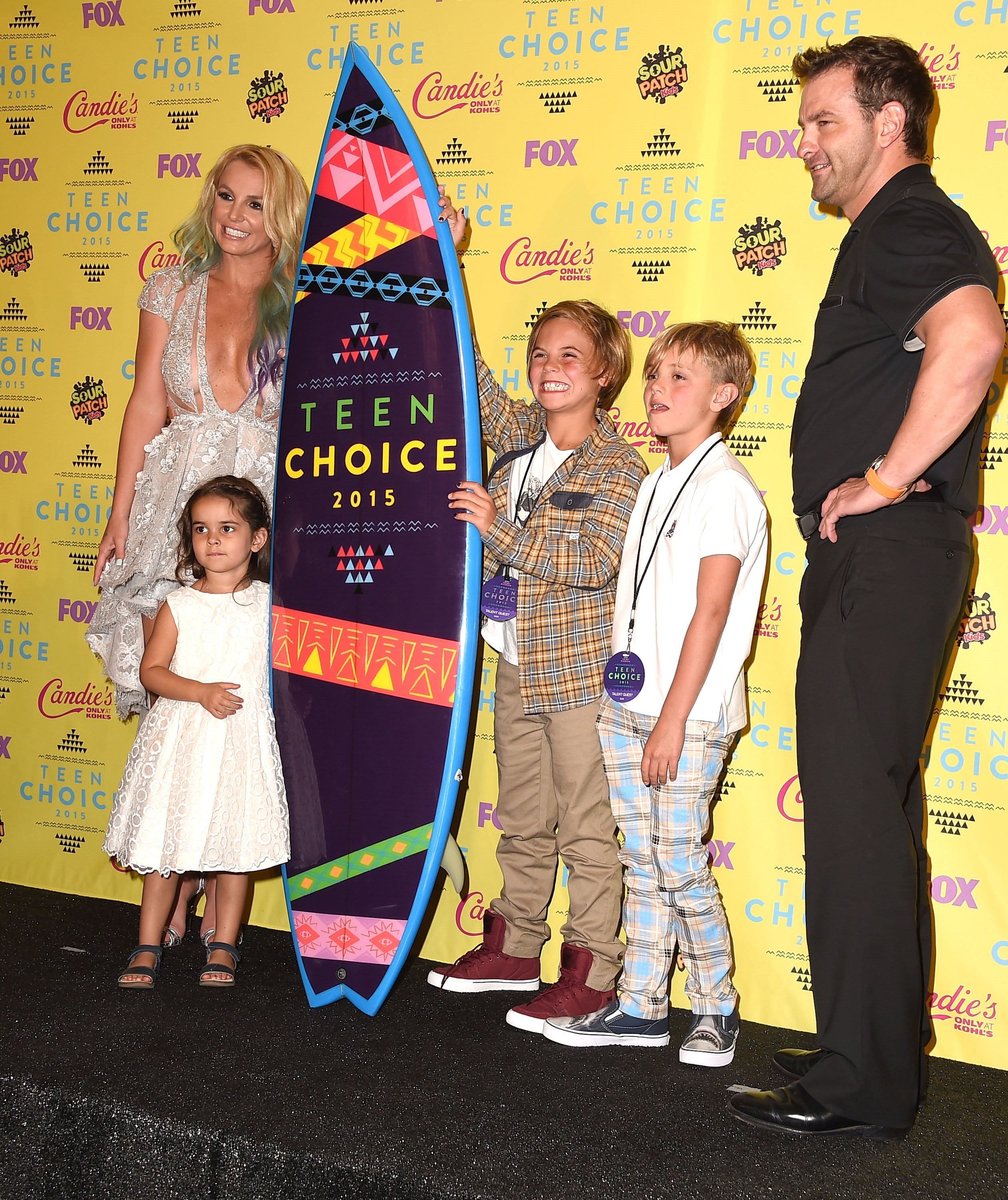 How old are Britney Spears' kids?
Britney Spears had kids, Sean Preston Federline in 2005 and Jayden James Federline in 2006, with her ex-husband, Kevin Federline. The couple was married for three years but split in 2007. Sean Preston is 15 and will turn 16 in September 2021, and Jayden James is 14 and will turn 15 in September 2021. Jayden made headlines in March 2020 when he shared his feelings about his grandfather, James Parnell Spears.
Which of Spears' sons is an artist?
On July 6, 2021, Britney Spears shared a photo with her Instagram followers of her kids' artwork. However, it is a recreation of his art that the Twitter user Lushlux made on the side of a building.
"My baby's art!!!" Spears wrote. "His gifts are immeasurable, like WOW!!! People are recreating his art on the street!!! How freaking cool is THAT ???!!!"
The artwork posted initially on Jan. 15, 2018, was two different photos. Followers assume that one boy created each of the images. 
RELATED: Who is Kevin Federline's Wife, Now? How Many Kids Does He Have?
Almost every time that Spears shared artwork from her sons, she posted two photos. It looks like both of her sons love anime and art. As far as fans can tell, both of Britney Spears' kids are still budding artists now.
Where are Britney Spears' kids now?
Britney Spears and Kevin Federline share custody of their two sons. However, according to their agreement, the pop icon gets to see her kids 30% of the time, while K-Fed has 70% custody. Britney Spears' kids' Instagram account is private — Jayden James spoke out against his grandfather in an Instagram Story. However, in March 2020, he deleted his Instagram account posts.
Britney Spears' kids' father also lives a private life outside of social media. So, not much is known about their daily life. In 2021, K-Fed's lawyer gave insight into what the boys' father thinks of the conservatorship ending. 
"I've seen it reported that Britney wants [the conservatorship] terminated without any expert evaluation," Mark Vincent Kaplan told Page Six. "One thing that I can imagine will engender a further dialogue should it be terminated is that I know she had revealed in the statement she made that she had been put on lithium, and I think, as you can imagine, lithium is regarded as a very powerful psychotropic medication."
Federline's lawyer indicated that he wants to know why Spears' doctor put her on Lithium against her wishes. Although thoughts from K-Fed made the news, no views from Spears' kids in 2021 have surfaced yet.
RELATED: Britney Spears' Father: Why Don't Her Kids Like Him?