Britney Spears' Kids: How Often Does She Really Get to See Them?
Does Britney Spears see her kids? Here's where the pop star stands with sons Sean and Jayden Federline.
While watching the new Britney Spears documentary, many fans wondered where the pop icon's kids were. The New York Times Presents Framing Britney Spears only touched on her two children briefly. At one point, they showed how happy her sons make her. However, many fans want to know how often Britney Spears sees her kids?
Are Britney Spears' kids twins?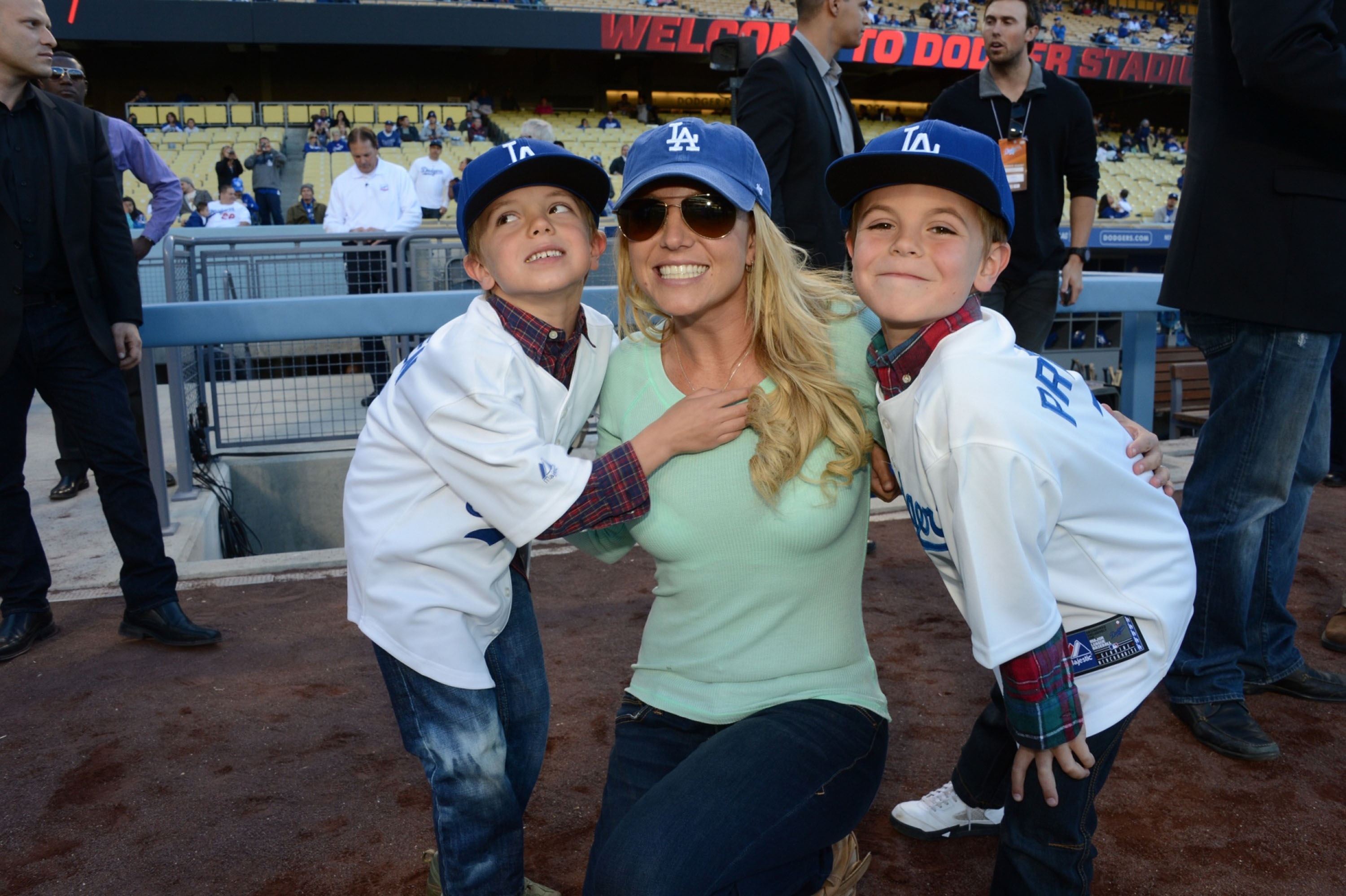 Britney Spears' kids are not twins, although they are very close in age. She had Sean Preston Federline in 2005 and Jayden James Federline in 2006, with her ex-husband, Kevin Federline. The couple was married for three years but split in 2007. Both sons are teens now and leaving small indications that they disagree with the conservatorship on their social media accounts. 
Sean Federline is 15 and will turn 16 in 2021, and Jayden Federline is 14 and will turn 15 in 2021. Jayden Federline made headlines in March 2020 when he shared his feelings about his grandfather, Jamie Spears. 
In the Instagram Story, which he later removed, Jayden described his grandfather, Jamie Spears, as a "pretty big d*ck" and told fans that his mother "might" quit music. Jamie Spears currently has control of Britney's conservatorship (including her assets and personal affairs).
Does Britney Spears see her kids?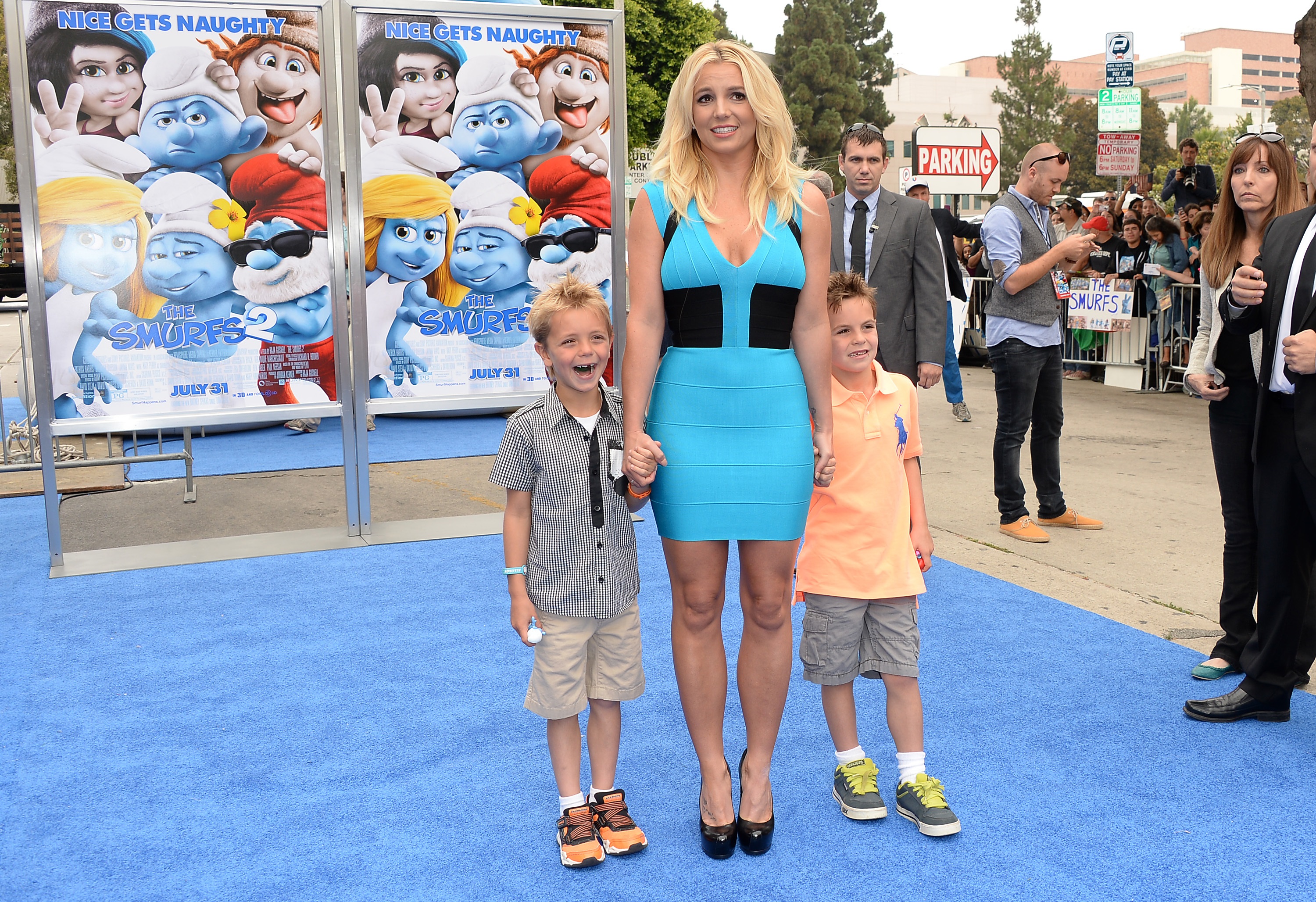 When Britney Spears and Kevin Federline split in 2007, the two arranged for a 50-50 custody split of the kids. However, that all changed in 2008 when a judge ordered the star to have random drug tests.
According to CNN, the judge found that she was involved in "habitual, frequent, and continuous use of controlled substances and alcohol."
From that point on, Kevin Federline had the children 70 percent of the time, while Britney Spears only had 30 percent custody. The pop star also had to spend eight hours each week with a "parenting coach" who observed Spears' interactions with her children. Both parents also went through "joint co-parenting counseling." 
While Britney Spears loves spending time with her two kids, she only sees them 30 percent of the time. They spend the rest of their time with their father.
After being released from her controversial conservatorship, Britney Spears is reportedly focusing on spending time with her sons.
Are Britney Spears and Sam still together?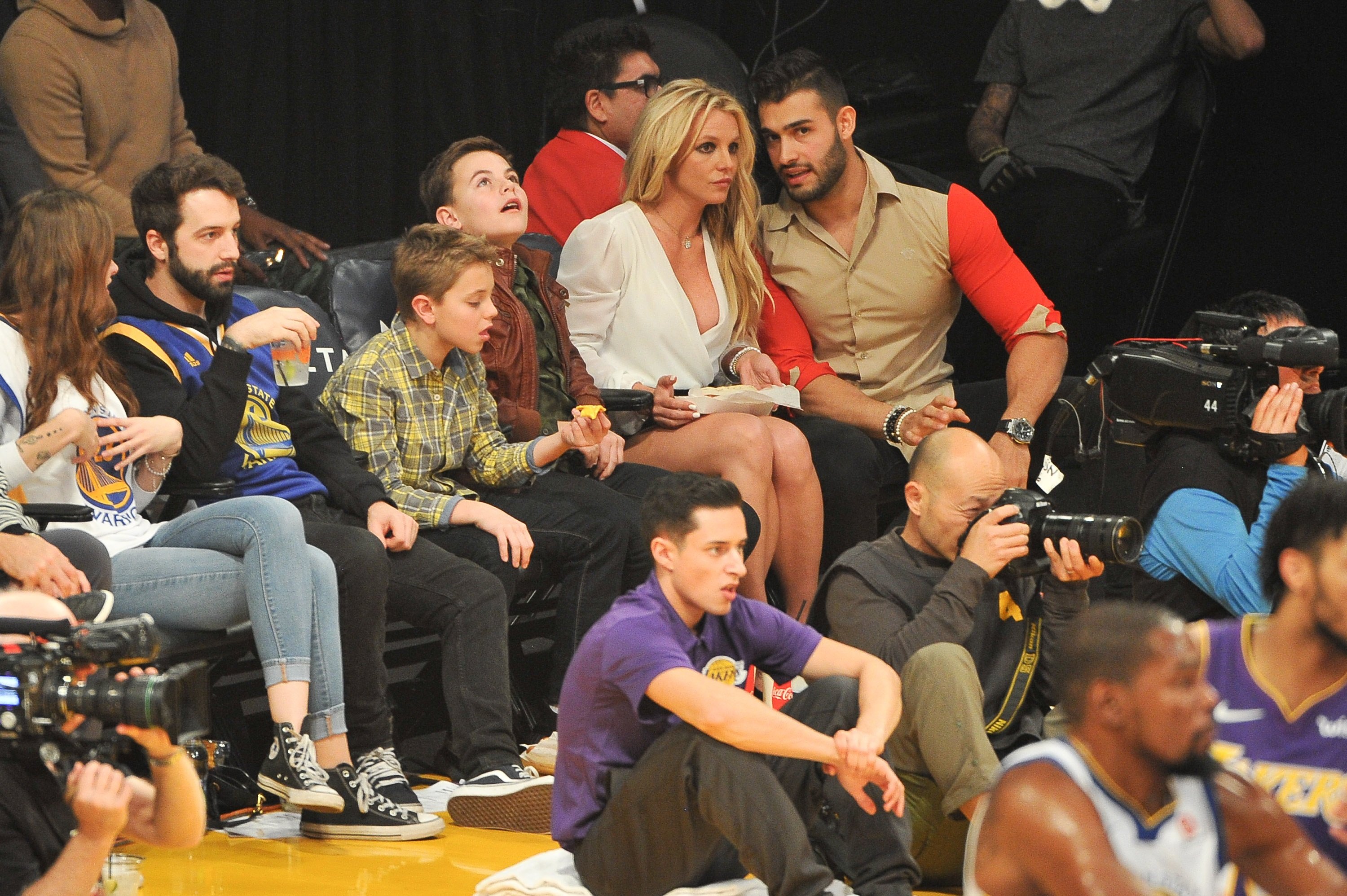 After the split with Kevin Federline, Britney Spears began dating paparazzo Adnan Ghalib. However, the relationship didn't last long. In 2016, she began dating her music video co-star, Sam Asghari. They met on the set of "Slumber Party." 
Britney Spears and Asghari are still together in 2021 and looking forward to a life of freedom together after the conservatorship ends. 
"I am thankful for all of the love and support she is receiving from her fans all over the world," Asghari told People. "I am looking forward to a normal, amazing future together."
The couple post photos together on their social media often. Britney Spears and Sam Asghari do not share photos or videos of the couple with her kids.