Britney Spears' Kids May Have Seen Her Documentary According to Kevin Federline
Britney Spears has been in a battle over the control of her life since 2007. Now, in The New York Times Presents: Framing Britney Spears documentary, director Samantha Stark has revealed an eye-opening narrative of what the pop-star has had to endure throughout her career and following some mental health issues.
Now, Spears' ex-husband has revealed if Spears' sons have seen the documentary and how they feel about it.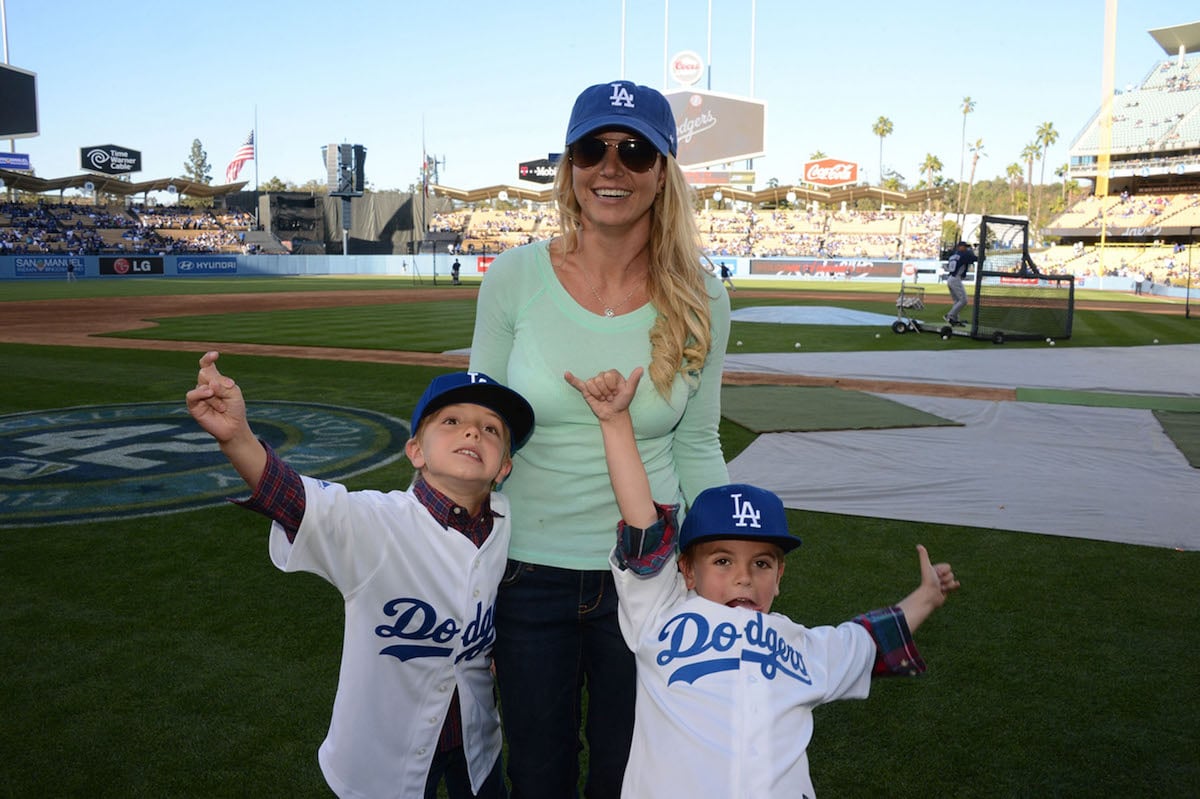 Britney Spears' new documentary 'Framing Britney' is bringing light to her controversial conservatorship 
Hulu/FX's documentary, Framing Britney Spears, has exploded across the internet. As a part of The New York Times Presents series, the eye-opening documentary reveals that misogyny and the invasiveness that Spears has dealt with over the course of her career which launched the #FreeBritney campaign.
Moreover, it sheds light on her controversial conservatorship, following some mental health issues in 2007 when her father, Jamie Spears, and her lawyer, Andrew Wallet, were put in place as her co-conservators, giving them control over her person and her estate.
This meant that the elder Spears and Wallet had total control over the pop stars' life, making personal, medical, and financial decisions on her behalf. The "Toxic" singer has worked diligently to free herself, with Wallet removing himself as her conservator but her father remaining a conservator over her estate.
How old are Britney Spears' kids and does she have custody of them?
The pop singer shares two sons with her ex-husband, Kevin Federline. The couple was married for three years before splitting in 2007. Their sons are Sean Preston Federline, born in 2005, and Jayden James Federline, born in 2006.
Sean Preston is currently 15 and will turn 16 in 2021. Meanwhile, Jayden James is 14 and will turn 15 in 2021. Spears and Federline were initially granted 50/50 custody when they split in 2007. That all changed in 2008.
According to CNN, a judge found that Spears was involved in "habitual, frequent, and continuous use of controlled substances and alcohol." From that point on, Federline was granted majority custody, with Spears only seeing her sons 30% of the time.
Now that Jayden James and Sean Preston are teens, they have been able to form their own opinions about their mother, their grandfather, and her conservatorship. It seems like they are on the pop singer's side.
In a now-deleted Instagram story, Jayden James described Jamie Spears as being a "pretty big d*ck." He also revealed that his mother "might" quit music.
Britney Spears' sons may have seen 'Framing Britney Spears'
Though the teens have not spoken out about Framing Britney Spears, their father has given some clues that they may have seen the documentary.
"Kevin has no involvement with regard to Britney and her attorneys asking to remove Jamie as conservator," Federline's lawyer, Mark Vincent Kaplan told E! News. "He has stayed out of the conservatorship issues." He went on to praise Jodi Montgomery, Britney's care manager, who has acted as her temporary conservator.
Federline also revealed that his sons with Spears may have seen Framing Britney Spears. "[They] are doing great and Kevin is enjoying watching them grow up and evolve," Kaplan says. He went on to explain that Federline has "no idea whether the kids are aware of the documentary."