Britney Spears Knew Her Calling at 2 Years Old
Her music will endure for decades, proving Britney Spears is a true prodigy with a talent that began to shine when she was just a toddler.
Britney Spears is a singer, songwriter, and actor who rose to fame as one of the biggest stars of the '90s. Known as the "Princess of Pop," Spears is responsible for songs like "Oops!…I Did It Again," "Toxic," and "…Baby One More Time." One of the first real paparazzi targets of the early 2000s, Spears has seen her share of controversies in the spotlight.
And these days, with a hotly contested conservatorship making headlines daily, her fans still show their support. Through it all, it's her music that will be remembered for decades, proving Britney Spears is a true prodigy with a talent that began to shine when she was just a toddler. 
When did Britney Spears become a star?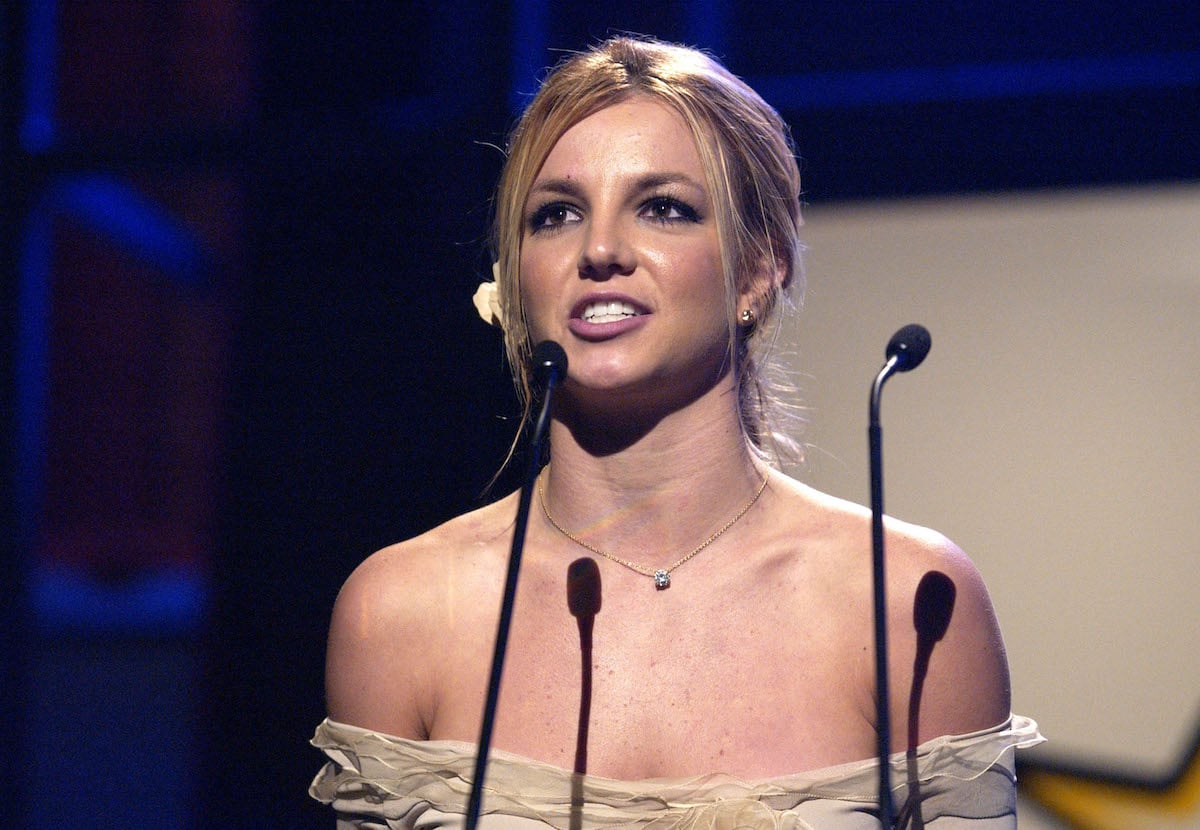 Britney Jean Spears was born in Mississippi in 1981. The second of three children, she was raised in a tight-knit, religious family with a strong sense of community.
When she was 3 years old, Spears started dance lessons. And shortly thereafter, she began performing at various local recitals and events. She was a talented singer and dancer right from the start, and her parents encouraged her passions.
Then, in 1992, Spears became a cast member in the children's TV series The Mickey Mouse Club.
In 1997, Spears signed a record deal, and two years later, her first studio album, …Baby One More Time, debuted. The album became a worldwide smash, with the title track dominating the airwaves.
Spears became a teen icon, with young fans worldwide copying her hairstyle, fashion, and mannerisms. From then on, Spears could do no wrong with fans, releasing hit after hit. 
Britney Spears revealed she began performing as a toddler
In the late '90s and early 2000s, Britney Spears was one of the most high-profile stars on the planet. Every major publication wrote stories about her and her rapid rise to fame. In an interview with Rolling Stone in 1999, Spears admitted that although her ascent to fame and fortune might have felt fast, she was born with the desire to perform for others. 
"I was in my own world," she said of her childhood. She revealed that when she was 2 years old, she took over the family bathroom to sing dramatically into a hairbrush. "I found out what I'm supposed to do at an early age."
Only a couple of years after she began performing for her relatives, Spears made her public debut. She sang "What Child Is This" at her kindergarten graduation.
What is she doing these days?
Throughout the early 2000s and beyond, Britney Spears remained a vital presence in the music industry. But she began struggling under the pressures of fame. And in 2006, she entered a prolonged period of stress that resulted in her being placed under her conservatorship two years later. In the years that followed, Spears continued to perform for fans and even completed a record-breaking Las Vegas residency. 
The recent release of a documentary detailing her conservatorship has sparked a renewed interest in Spears and her career. And with the future of her conservatorship uncertain, it's likely the pop icon will continue to dominate the headlines for years to come.
Stay tuned to Showbiz Cheat Sheet for all the latest entertainment news!