Britney Spears Knows Exactly Who She Wants As Her Conservator Once Her Dad Is Removed
Britney Spears disclosed who she wants to be her new conservator.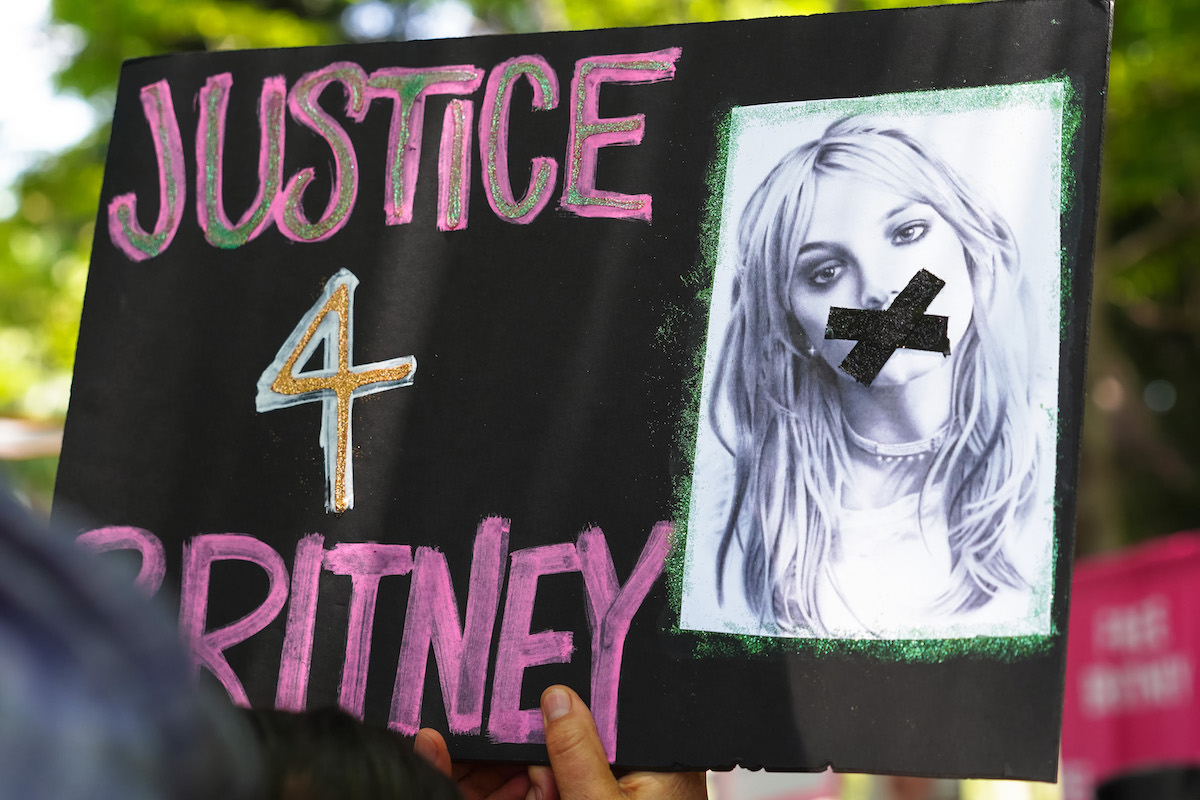 Britney Spears has made it perfectly clear who she does not want to be her conservator. In the ongoing celebrity legal battle to remove her father, Jamie Spears, from control of her life and finances, things just got more interesting. Britney filed papers stating who she wants to replace him. 
Britney's conservatorship began with a series of 2007 incidents
The #FreeBritney movement is now calling into question whether there should be a conservatorship at all. But a series of highly publicized 2007 incidents, one of which resulted in hospitalization, left Britney with a conservatorship over her personal decisions and finances. The involuntary arrangement put Jamie Spears squarely at the helm of Britney's' life. Since then, she's accused him of forcing her to use birth control, threatening not to let her see her children, and putting her to work against her wishes. 
In a June 23rd statement to Los Angeles County Superior Court Judge Brenda Penny, Spears called her father "abusive" and pleaded to have the conservatorship lifted. "My dad and anyone involved in this conservatorship, including my management who played a huge role in punishing me when I said no—ma'am, they should be in jail," she said. 
She lost millions to her dad 
Under the arrangement, Spears was forced to pay her father 16,000 a month for his services, according to Forbes. Over a dozen years, that equals out to nearly two and a half million dollars. 
It's also worth noting that the elder Spears collected a percentage of all profits related to Britney's Piece of Me residency in Las Vegas. In total, it's estimated that Britney has lost at least $5 million to her father's unwanted interference. That's a decent chunk of her $60 million estate, prompting some to wonder if she can recoup some of it. 
They say it's too much, especially considering that Britney never wanted him involved in her life decisions or her finances. Britney didn't hold back in telling the court how the whole debacle had negatively affected her. 
"And that's why I'm telling you this again two years later, after I've lied and told the whole world 'I'm OK and I'm happy.' It's a lie," she said in her court statement. "I thought I just, maybe if I said that enough maybe I might become happy, because I've been in denial. I've been in shock. I am traumatized. You know, fake it till you make it. But now I'm telling you the truth, OK? I'm not happy. I can't sleep. I'm so angry it's insane. And I'm depressed. I cry every day."
She now wants someone else in charge 
Britney's taking steps to mitigate the damage. Page Six reported that on Monday, she filed papers through her new attorney Mathew Rosengart requesting that her father be replaced as co-conservator. In his place would be Los Angeles certified public accountant Jason Rubin, who would ostensibly gain management of both her money and her healthcare. She'll have to wait awhile to find out–a court hearing on the matter is set for December 13.