Britney Spears' Legal Team Reacts to Hulu Documentary: Jamie Spears Alleged Surveillance Is 'Horrifying and Unconscionable'
Spears' legal team called the alleged privacy violations "unfathomable."
Recent Britney Spears documentaries continue to escalate an already heightened legal situation. After FX/Hulu's weekend release of The New York Times Presents: Controlling Britney Spears, the singer's legal team lashed out at her longtime conservator, Jamie Spears. Witnesses in the documentary claim that Mr. Spears heavily surveilled his own daughter. 
'Controlling Britney Spears' contains allegations of privacy violations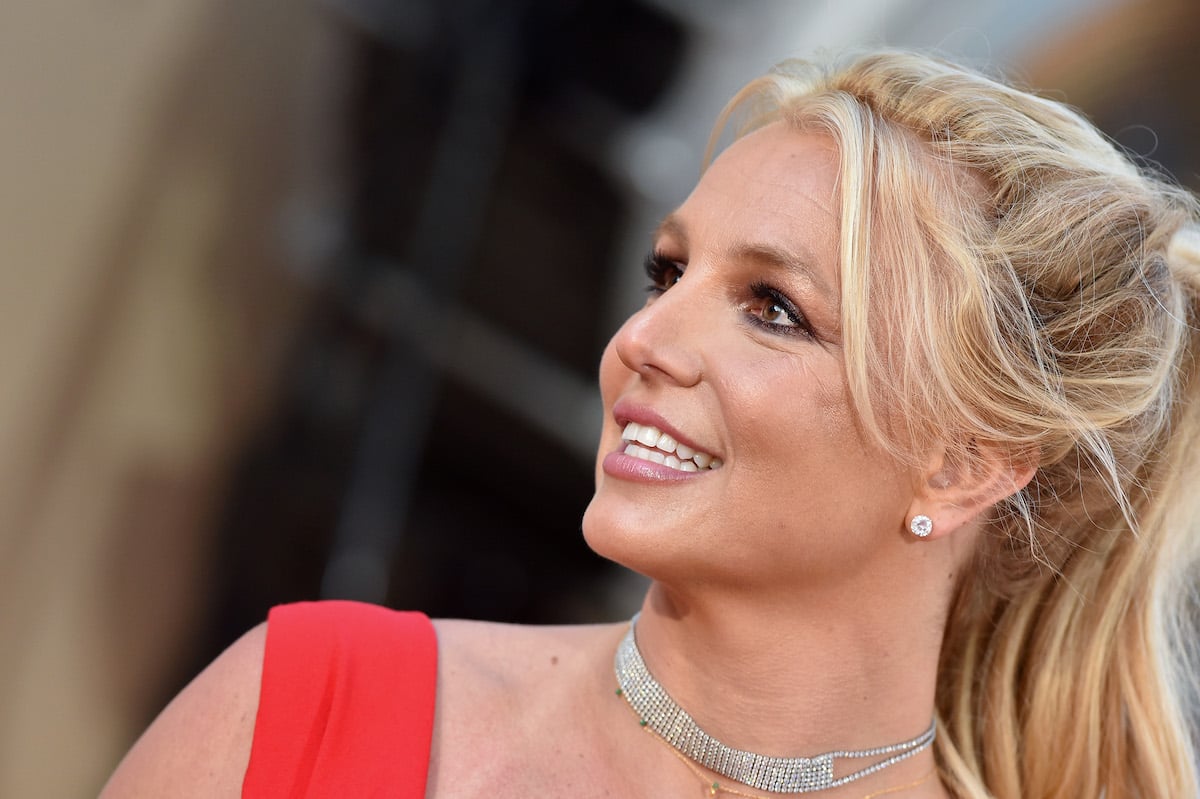 The latest in the string of Britney Spears documentaries leading up to her pivotal court date of September 29, 2021, dropped Friday, September 24. Consequently, buzz surrounding the conservatorship reached fever pitch.
Controlling Britney Spears is a follow-up to Framing Britney Spears by filmmaker Samantha Stark and journalist/producer Liz Day. The newest documentary focuses on the controversial Britney Spears conservatorship that gave her father Jamie control of her finances, business dealings, and health care. 
Jamie Spears has allegedly benefitted millions by heading up her conservatorship for the last 13 years, following a heavily publicized series of incidents in 2008. Consequently, Britney appears to have completely lost her freedom.
Alex Vlasov, a former employee of Black Box Security, says he was involved in Britneys' security for nine years. He spoke on camera in the documentary. 
Vlasov claims that Jamie Spears and Black Box placed a listening device in Britney's bedroom. In addition, he said that the device recorded 180 hours of private conversations between herself and her now-fiancé Sam Asghari and her two children. 
Furthermore, Vlasov claimed that Black Box security had access to Britney's Apple ID, which they placed on an iPad to mirror her text and email communications. In other words, Vlasov claims Mr. Spears deeply violated the singer's privacy.
Mr. Spears didn't deny the allegations. Moreover, according to The Daily Mail, his attorney said in a statement that the surveillance was "well within the parameters of the authority conferred upon him by the court."
However, as a result of the documentary's claims, Britney's lawyers spoke out.
Britney Spears' legal team filed papers in response to the documentary's claims
After Controlling Britney Spears aired Friday, September 24, Spears' lawyers promptly filed a response Monday, September 27. The court documents state that if true, Jamie Spears has engaged in "horrifying and unconscionable invasions of his adult daughter's privacy."
The filing called attention to possible violations of California state law. Therefore, the documents say a "serious investigation" into the matter is in order.
"Mr. Spears has crossed unfathomable lines," the court filing reads. "While they are not evidence, the allegations warrant serious investigation, certainly by Ms. Spears as, among other things, California is a 'two-party' consent state."
Jamie Spears has already agreed to abandon control of the conservatorship 
Before Controlling Britney Spears' release, Jamie Spears filed papers requesting an official end to the conservatorship. However, it was a long road to that end. Britney petitioned the courts for months to immediately suspend him as her conservator. 
She called for her father's incarceration in a jaw-dropping June 23, 2021 court statement because she claimed he was "abusive" as conservator.
Controlling Britney Spears and another documentary by Netflix debuting tomorrow (Britney vs. Spears) coincide with Britney's next court appearance opposite her father. The hearing is on September 29 in Los Angeles. In short, it will be a highly-watched showdown.
Per The Guardian, Spears personally-appointed lawyer Mathew Rosengart said on Monday that Mr. Spears will need to help with the transition to a conservator-free life for the global pop star. 
"The only thing Mr. Spears will 'lose' is something he should not have ever had – the ability to further harm his daughter."
Earlier in September, when Mr. Spears filed to terminate the conservatorship, his lawyers stated that above all, he cares about his daughter. "As Mr. Spears has said again and again, all he wants is what is best for his daughter."