Are Britney Spears and Mariah Carey Friends?
Many people are behind Britney Spears in her fight against her conservatorship. Among them are other musicians, like Halsey and Miley Cyrus. Another internationally known superstar artist added her voice to the mix: Mariah Carey. Are Spears and Carey actually friends?
Britney Spears and Mariah Carey both became famous in the '90s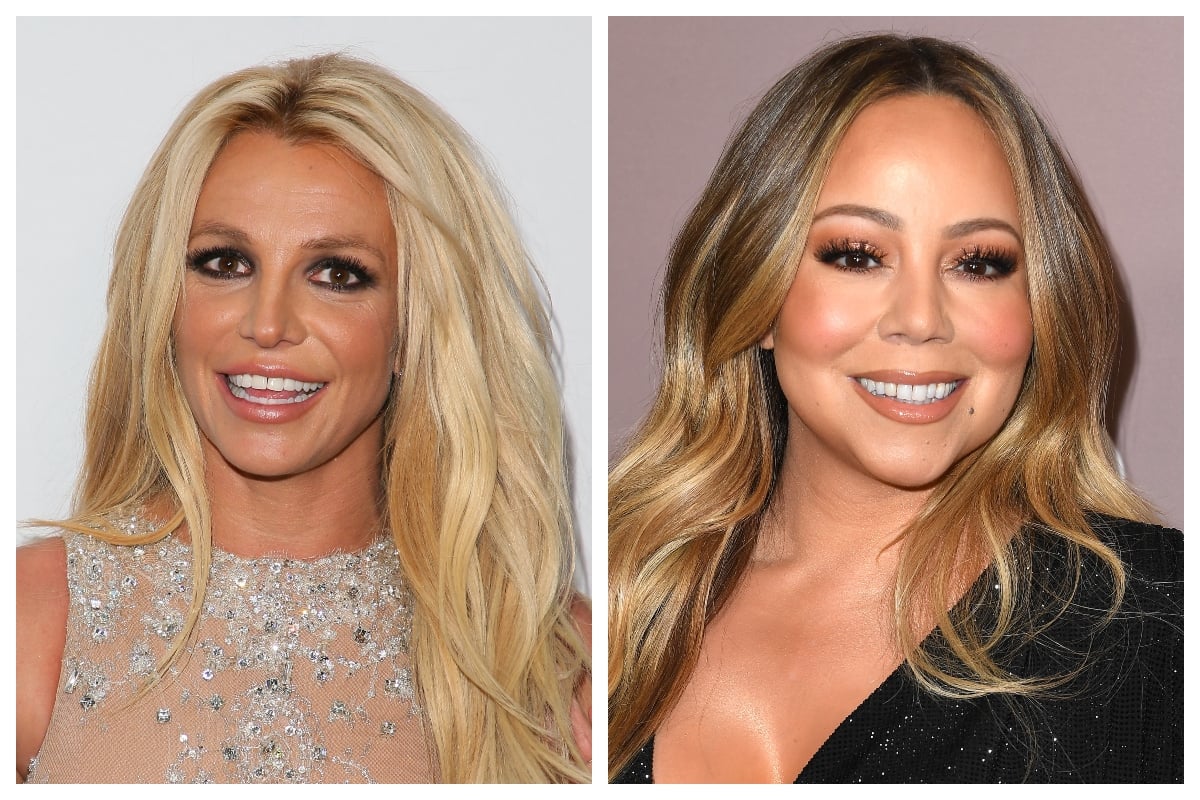 Of the two stars, Carey broke out first. She released her self-titled debut album in June 1990, which quickly became a hit. Subsequent records Emotions and Music Box solidified her hit-maker status. To many, she remains the undisputed queen of pop and R&B, continuing to dominate the charts with her past singles.
Several years after Carey's debut, Spears dropped her first hit single, "…Baby One More Time." The subsequent album of the same broke records, and she followed it with the similarly successful, Oops! …I Did it Again. Like Carey, Spears has experienced downturns, but maintains her status as an iconic pop figure.
Spears praised Carey as an influence on her career
Spears has long cited Carey as an inspiration. "You are one of the main reasons I started singing," Spears wrote in a 2020 Instagram birthday post to Carey. "Your Butterfly album never gets old even after 20+ years." And that wasn't the first time she talked about Carey's music.
In a 2015 interview with Australia's 2DayFM Dan & Maz Show (via Entertainment Tonight), Spears confessed she goes into her art room, takes her top off, and paints while playing Carey's music, citing her greatest hits album #1 to Infinity. "I love her," continued Spears. "I just love her voice."
Carey has said kind things about Spears, too
The sentiment is mutual. When asked on Watch What Happens Live about a 2017 encounter with Spears, Carey couldn't "quite recall" what they spoke about, but praised her just the same. "We've been around each other a couple [of] times," said Carey. "From the beginning, when I first met her, she was always a sweetheart."
On a previous taping of the talk show, Carey played "Does She Know Her!?" Host Andy Cohen mentioned several pop stars, but Spears was the only one the singer gushed about. "I love Britney Spears," she said. This was shortly after Spears' painting comments, so the host brought that up, which made Carey laugh.
Carey showed support for Spears during her conservatorship hearing
RELATED: Mariah Carey's Family Wanted Her Money So Badly That They Tried to Have Her Institutionalized
In addition to breaking records and mingling with the same entertainment industry crowd, Carey and Spears both dealt with people who tried to control their careers. While Carey got away from her toxic family members, Spears remains locked in her conservatorship by her father, Jamie Spears.
In June 2021, Spears finally got to speak at a conservatorship hearing, much to the delight of her passionate fandom. Among those cheering her on? Her acquaintance, Carey. "We love you Britney!!! Stay strong," the artist tweeted following Spears' public remarks.