Britney Spears' Mom Lynne Once Made Britney Cry With An Emotional Gift In This Rare Documentary Footage
Britney Spears and her mother, Lynne Spears, are publicly feuding. But there was a time when the pop star and her mom were incredibly close. In footage from a 2003 Britney Spears documentary, Lynne sent a surprise package to Britney, who was on tour in Mexico. Here's what she sent to her famous daughter.
Britney Spears and her family are at odds over her 13-year conservatorship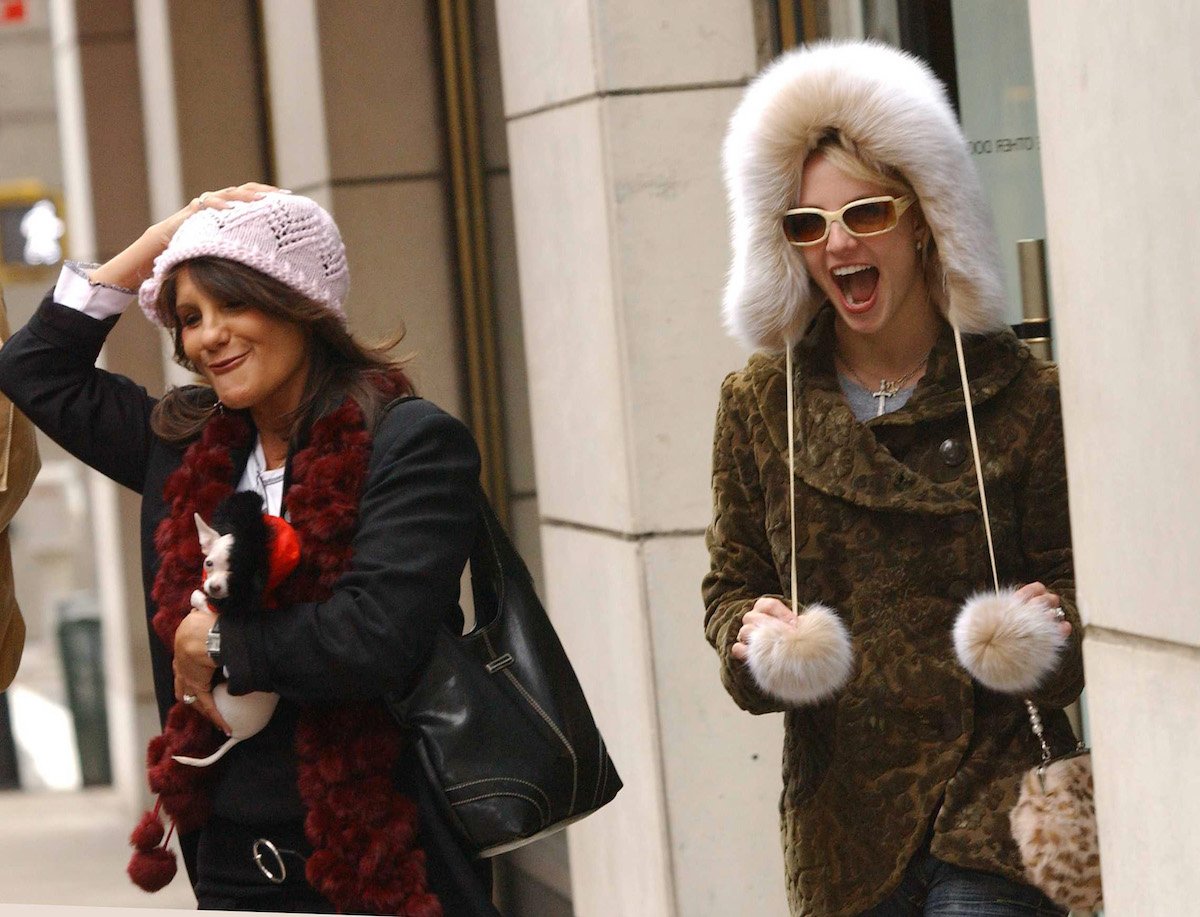 After thirteen years under the control of her father, Jamie Spears, Britney Spears finally won freedom from his oversight of her finances and healthcare in September of 2021. A judge removed Jamie Spears from the conservatorship. However, the conservatorship itself remains in place, and there are still legal details to unravel. 
Meanwhile, Lynne Spears filed to have Britney Spears' conservatorship estate pay her legal fees. Per Insider, Britney's mom says she incurred the costs while fighting to end the conservatorship. In other words, she says she was helping Britney Spears break free from legal arrangement. 
In court papers filed October 1, 2021, Lynne Spears asked for compensation for legal fees exceeding $650,000.
However, Britney Spears isn't having any of it. In a since-deleted Instagram post on October 2, the singer slammed her mom.
"Pssss my dad may have started the conservatorship 13 years ago … but what people don't know is that my mom is the one who gave him the idea !!!!" Britney wrote via Instagram, per People magazine. "I will never get those years back."
She continued, "She secretly ruined my life."
Britney and Lynne Spears were once very close
It wasn't always that way. Britney and her mom, who famously co-authored a 2000 Britney Spears book called Heart to Heart, were incredibly close.
Moreover, in a little-known 2003 Britney Spears documentary, Lynne Spears instantly brought her daughter to tears with a poignant gift. In the film titled Stages: Three Days in Mexico, Britney prepares for her final show in Mexico during her 2002 Dream Within a Dream Tour. Entering her hotel suite, she comes upon an enormous box covered in what appears to be ribbons and red material.
"What is this?" she gasps, slowly opening the lid to the box. "Oh, that makes me wanna cry! This is so sweet!" Inside the box is a framed black and white picture of Britney and Lynne Spears.
A point-by-point text overlay reads: "Success is…thoughts that become dreams. Courage to make dreams become reality. Strength to bring that reality to its entirety. Wisdom to grow from the journey."
It finishes with, "My sweet daughter, you are a testament to success." The gift is accompanied by a recording of her mom's voice reading the passage. Visibly overcome by the gesture, the footage shows Britney begin to cry.
"OK, I'm emotional right now," she says. "I don't know what the hell it is, but it's pretty!" she adds, laughing. "That was so sweet of her and thoughtful of her to do this! This is so cool, man!"
Britney calls her mom to leave a message, calling her "mama" and telling her she loves her. In the strangely depressing absence of a connection with her mother, she calls her longtime assistant Felicia Culotta into the room. Culotta denies knowing anything about the gift. "I swear!" she says, incredulously.
"Isn't that a good idea that she did that?" Britney asks Culotta. "I'm proud of my mama, hello!"
The good relationship between Britney Spears and Lynne Spears didn't last

In the next scene, director Judy Hoffman films Britney welcoming a psychic into her suite.
He burns incense and reads cards for her. We don't linger here long enough to hear much. Still, the film leaves a lingering impression that nobody was meaningfully present for Britney Spears at the time, despite her being constantly surrounded by people.
Lynne Spears' gift clearly had an emotional impact on her daughter. But in the end, Britney faced the stage, and the cameras, on her own.
Related: Britney Spears Forced to Shell Out Millions to Her Mom, Court Documents Reveal