Britney Spears' Mom Reacts to Jamie Spears' Decision to Step Back From Conservatorship
The public has heard a lot from the legal teams of Britney Spears and Jamie Spears in recent weeks. But Britney's mom, Lynne Spears, has mainly stayed out of the limelight, save what she submitted in court documents. In the wake of Jamie Spears agreeing to eventually step down from the conservatorship, Lynne Spears released a brief statement through her lawyer. 
Jamie Spears filed papers indicating that he is willing to resign eventually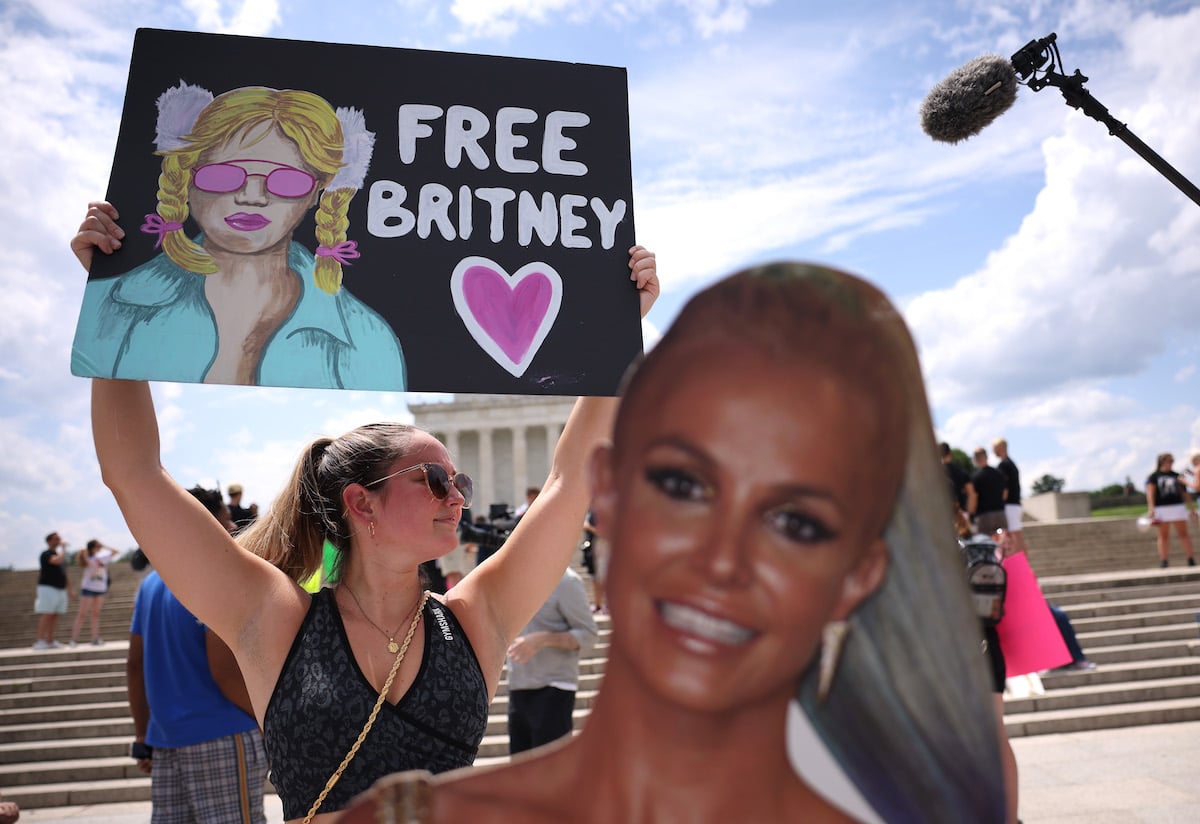 In an unexpected move Thursday, Jamie Spears filed papers in Los Angeles Superior Court indicating a willingness to move on from the controversial conservatorship — eventually. Mr. Spears also said that there were 'no grounds' for his suspension.
"There are, in fact, no actual grounds for suspending or removing Mr. Spears as the Conservator of the Estate under Probate Code section 2650," said the court documents, according to a report by Variety. "And it is highly debatable whether a change in conservator at this time would be in Ms. Spears' best interests."
Despite his begrudging statement, and without laying out a specific timeline, Mr. Spears cited the ongoing 'public battle' as a reason to move forward with a transition.
"Nevertheless, even as Mr. Spears is the unremitting target of unjustified attacks, he does not believe that a public battle with his daughter over his continuing service as her conservator would be in her best interests. So even though he must contest this unjustified Petition for his removal, Mr. Spears intends to work with the Court and his daughter's new attorney to prepare for an orderly transition to a new conservator."
Britney Spears' mom released a statement about the new development
Britney's mother Lynne Spears has remained largely out of the spotlight amid the showdown between her daughter and her ex-husband. On the day of Jamie Spears' filing, she released a rare statement through her attorney Gladstone N Jones III to Fox News.  
"Lynne Spears is pleased Jamie has agreed to step down," Jones said in the statement on Thursday. "Lynne entered into this conservatorship to protect her daughter almost three years ago. She has accomplished what she set out to do. She will have no further comment."
Lynne Spears is credited with driving Britney's early Mickey Mouse Club success and rapid rise to pop superstardom in the late 1990s. Her relationship with her daughter has been rocky since then, with the two reportedly facing long periods of estrangement. 
Still, she has publicly supported her daughter. When Britney's legal team called for an "immediate" suspension of Jamie Spears as conservator on July 26th, Lynne Spears' own blistering statement on the same date backed up the request and criticized her ex-husband. 
"I became involved in this conservatorship because I wanted to ensure that everything in my daughter's life was handled in the best interests of my daughter, the conservatee," read her court documents. "Which I did not believe at the time (and I still do not today) to be the case. It is clear to me that James P. Spears is incapable of putting my daughter's interests ahead of his own on both a professional and a personal level and that his being and remaining a conservator of my daughter's estate is not in the best interests of my daughter, the conservatee."
The Britney Spears case is still far from a resolution
Jamie Spears' filing made it clear that his agreement to step down is not immediate, and there may still be months of legal tape to cut through before that happens. His filing stipulated that he intended to step away "when the time is right."
"Mr. Spears continues to serve dutifully, and he should not be suspended or removed, and certainly not based on false allegations," the filing reads. "Mr. Spears is willing to step down when the time is right, but the transition needs to be orderly and include a resolution of matters pending before the Court."
RELATED: 'Framing Britney Spears' Director: Britney '100 Percent Deserves to be Mad'