Why Can't Britney Spears Have Her Money? Update on the Britney Situation
#FreeBritney trends almost daily, with fans begging for Britney Spears to control her money and life. However, if you're not reading articles daily, you probably missed a few things. Here's the latest update on the Britney situation, including the latest on James "Jamie" Parnell Spears (Britney's dad), Lynne Spears (Britney's mom), and why everyone keeps resigning.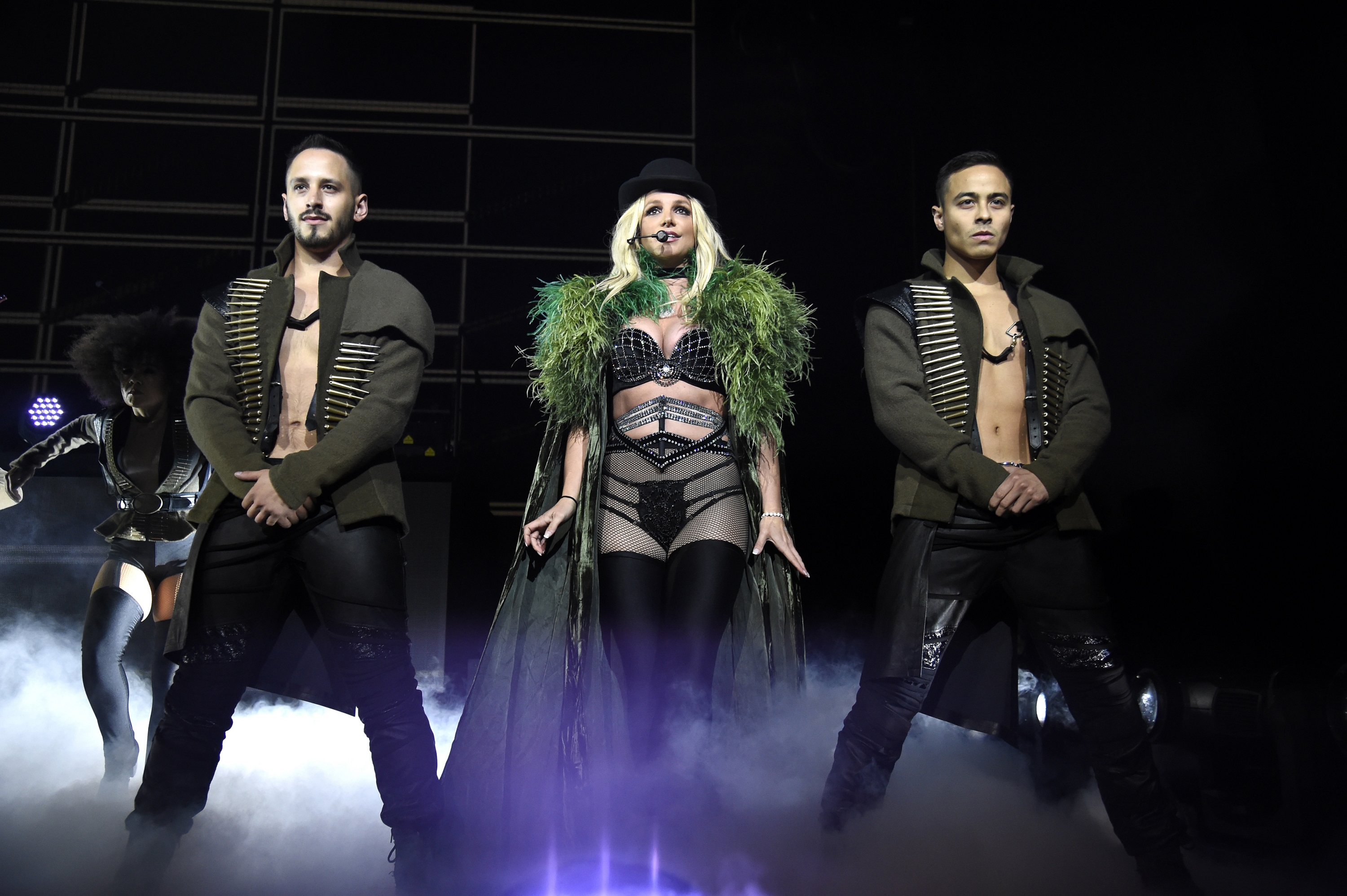 Why can't Britney have her money?
Define conservatorship. Could that term become the most-Googled term of 2021? It's entirely possible. A conservatorship is like guardianship. However, it's typically reserved for the elderly or those with a mental or physical disability, preventing them from managing their finances and day-to-day life. Britney Spears' conservatorship prevents her from having access to her money.
In 2008, Judge Reva Goetz granted Britney's dad, Jamie Spears, a conservatorship over his daughter. Britney's mom, Lynne Spears, detailed in her memoir, Through the Storm, that it was the best thing they could do for their daughter. The family felt that a man named Sam Lutfi was taking advantage of their daughter. Lynne wrote that Jamie secured the conservatorship to free her from his clutches.
RELATED: Britney Spears: Why Is She Still in a Conservatorship After 13 Years?
At the time, Britney was broken-hearted over the custody battle with Kevin Federline. In Lynne's memoir, she wrote that the pop icon was "ripe for a predator to come along" at that point in her life. That's when Lutfi walked in and became Britney's friend, manager, and "gatekeeper." Lynne felt that conservatorship would only be temporary. She also wrote that it would help the family get their daughter back. However, it continued for 13 years. 
Update on Britney Spears
As of July 8, 2021, Britney Spears still cannot have her money. The conservatorship team, run primarily by her father, gives her an allotted $2,000 weekly. However, throughout the 13 years, the pop star made millions of dollars. The Free Britney movement continues.
After her heart-wrenching testimony on June 23, someone files paperwork almost daily regarding the "Toxic" singer. Spears' court-appointed lawyer, Sam Ingham III, attempted to remove Jamie Spears as co-conservator of Britney following the testimony. However, the judge denied Britney's request on June 30. The same day, Jamie Spears filed documents to deny the things Britney said about him in her court testimony. On July 2, the court approved Bessemer Trust's desire to drop out as co-conservator of Britney's estate.
The Britney Spears Situation worsened
On July 5, Britney's longtime manager, Larry Rudolph, resigned from his position. He stated his desire to respect the pop icon's wishes of retirement. However, one day later, in an even more terrifying blow, her lawyer, Samuel Ingham III, filed a request to resign from the conservatorship. The shocking part about his resignation was that he never filed Britney's petition to end the conservatorship. Since he left after 13 years with her case, and a ton of her money, it would create a delay for Britney Spears. A new lawyer has to get up to speed on everything happening within her conservatorship before the next hearing.
RELATED: Britney Spears' Lawyer Sam Ingham Has a Higher Annual Salary Than the Pop Icon
Spears' mom, Lynne Spears, files a win for the case
On July 7, Lynne Spears' lawyer submitted a request for the judge to allow Britney to hire a private attorney. Since Sam Ingham was a court-appointed lawyer, this move would be a win for the singer-songwriter.
"Clearly, Conservatee needs private counsel to advise her as to her basic rights in this conservatorship," Lynne's lawyer wrote in the court documents obtained by Variety.
In Britney's hearing testimony on June 23, she told Judge Brenda Penny that she did not know she could file a petition to end the conservatorship. Hopefully, her new legal counsel will provide her with more knowledge and information about her situation. As the Free Britney movement continues, supporters hope that Britney's new lawyer will finally submit the petition to end the conservatorship.