Britney Spears Is Not the Only 1 Taking Aim at Jamie Lynn Spears — 'Sweet Magnolia' Fans and Even a Charity Are Too
Britney Spears' family has been a mess for years. Now, it appears the pop icon is close to ending her conservatorship and regaining control of her life. She even teased possibly writing a book, which fans thought was a direct shot at her sister Jamie Lynn Spears new book – but she's not the only one taking aim.
ARTICLE HIGHLIGHTS
Britney Spears has hinted taht she has a strained relationship with Jamie Lynn Spears
Mental health charity declines Jamie Lynn's donation from her new book
'Sweet Magnolia' petition to remove Jamie Lynn reaches 25K signatures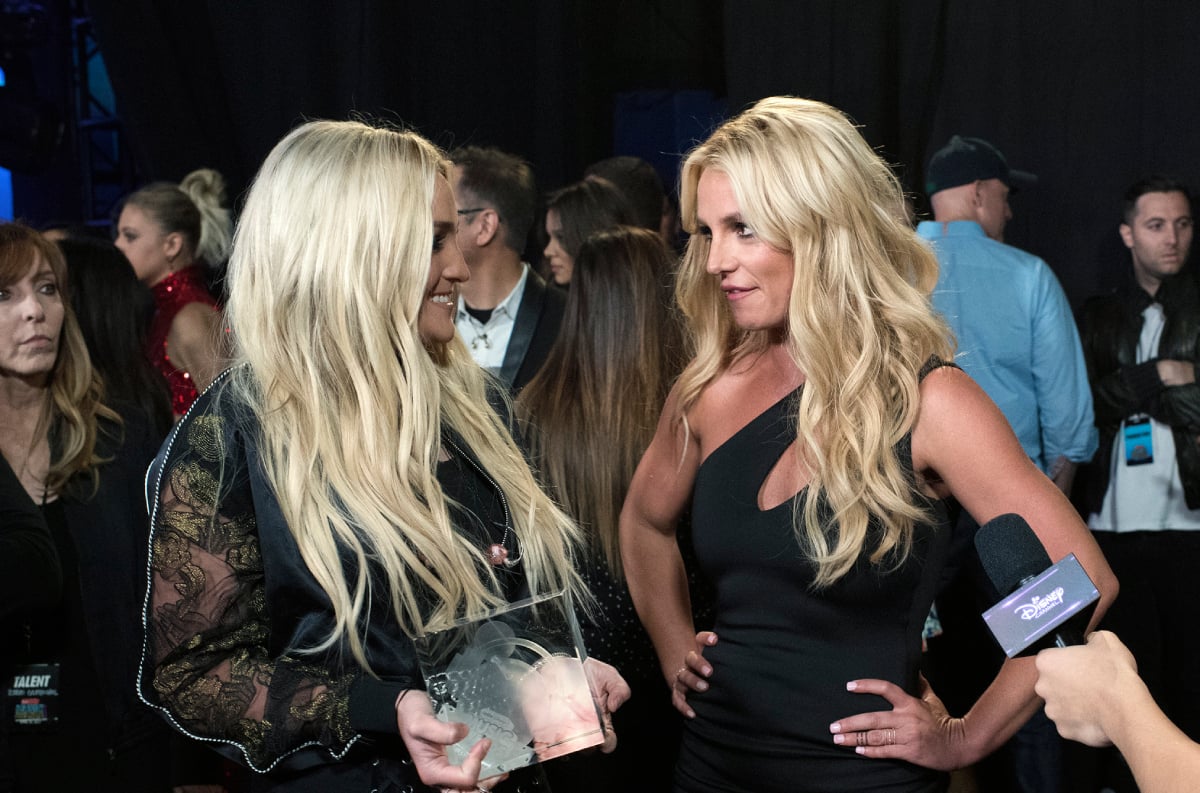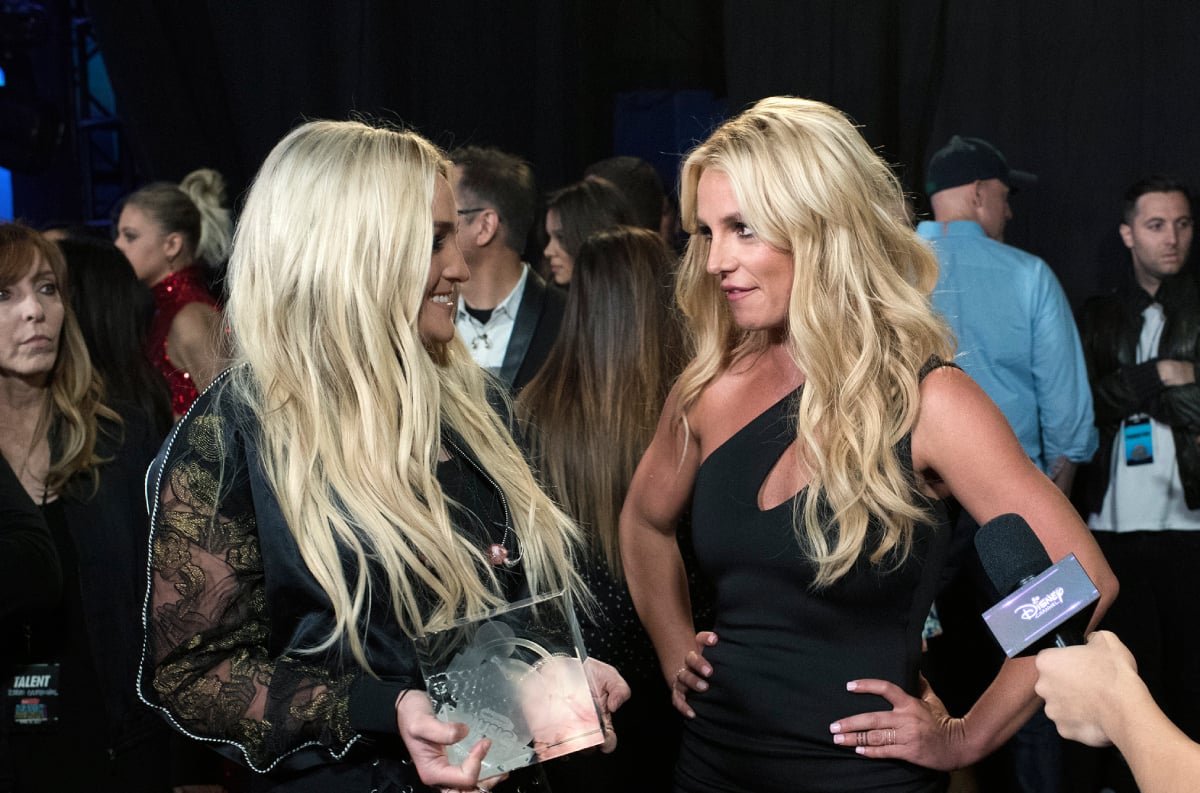 Britney Spears' younger sister Jamie Lynn Spears has chosen an interesting time to release her memoir. The Free Britney movement is at its zenith, and Britney appears close to ending her conservatorship that has caused a rift in the Spears family for more than a decade. Meanwhile, Jamie Lynn is releasing her book Things I Should Have Said in January.
But she's facing backlash from her older sister, as well as Sweet Magnolia fans and a mental health charity.
Britney Spears has hinted that she and Jamie Lynn Spears have a strained relationship
Britney's conservatorship began back in 2008 when she was experiencing mental health issues. This court order put her dad, Jamie Spears, in charge of everything from the singer's finances to her medical decisions.
For years, Britney was apparently healthy enough to record albums, perform concerts at her Las Vegas residency, and earn millions of dollars. But, somehow she wasn't deemed healthy enough to have control of her own life and make her own decisions.
Unsurprisingly, this arrangement has caused problems in the Spears family. And Britney has hinted on social media that her relationship with Jamie Lynn is strained. The rift between the sisters seemingly intensified when Jamie Lynn announced the planned release of her book.
The day after Jamie Lynn's announcement, Britney joked she was releasing a book next year, too. She asked fans if the title should be "S**t I Really Don't Know" or "I Really Care What People Think." The conclusion among fans was that Britney was taking a shot at her sister.
Britney Spears feels 'totally abandoned' by her sister
An insider told E! News that Britney feels that Jamie Lynn has "totally abandoned" her amid her conservator battle. The source explained that Britney asked for support, but Jamie Lynn "turned her back on her and couldn't be bothered."
"Britney is very, very angry and hurt," the insider shares. "She feels like Jamie Lynn totally abandoned her and let her down in the fight of her life. They were best friends and everything to each other for so long."
A mental health charity declines Jamie Lynn Spears' donation
When Jamie Lynn announced her memoir was coming soon, she said she "felt a strong conviction" to share her story. The 30-year-old explained that she owed it to herself, her younger self, and her daughters to be an example "that you should never edit yourself or your truth to please anyone else."
She also revealed that she would be donating a portion of her book's proceeds to the mental health non-profit, This Is My Brave. However, the younger Spears was reportedly "blindsided" when the charity turned her down.
Why did the charity turn down Jamie Lynn Spears' donation?
This Is My Brave explained in an announcement that they decided to turn down Jamie Lynn's planned donation because of backlash from Britney fans.
"We heard you. We're taking action," read the charity's statement posted on Instagram "We are deeply sorry to anyone we offended. We are declining the donation from Jamie Lynn Spears' upcoming book."
According to People magazine, an insider claims that the charity was recommended and vetted before the donation announcement. But, "they've been overwhelmed." The source says that the nonprofit is "essentially saying that one person's mental health struggles are more valid and important than another."
'Sweet Magnolia' fans start petition to remove Britney Spears' sister from the Netflix series
In addition to the charity turning down her donation, Jamie Lynn is facing backlash from Sweet Magnolia fans. A petition calling for Jamie Lynn to be removed from the Netflix series has reached nearly 25,000 signatures so far.
Sweet Magnolias season 1 debuted in May of last year, and tells the story of three South Carolina women who've been friends since childhood. Jamie Lynn plays the part of Noreen Fitzgibbons, the mistress-turned-fiancée of the man who was previously married to one of the series' lead characters.
Season 2 is expected to air in 2022. But thousands of fans have demanded that Jamie Lynn be written out of the series after abandoning her sister in her legal battle.
The next hearing in Britney Spears' conservatorship case is scheduled for November.