Britney Spears 'Oops!… I Did It Again' Costume Makes a Comeback for Halloween 2021
Are you searching for Britney Spears' "Oops!…I Did It Again" headset and costume amidst the #FreeBritney movement? You are not alone. The hit song had its 20th anniversary this year. Plus, the free Britney movement grew to a monumental level, and the pop icon spoke out against the conservatorship and her father, James Parnell Spears.
U.S. Representatives even created a bill that many call the FREE Britney Act. Britney might be free of her father and hopefully the conservatorship by Oct. 31. Could there be a better year to rock that red latex catsuit and headset?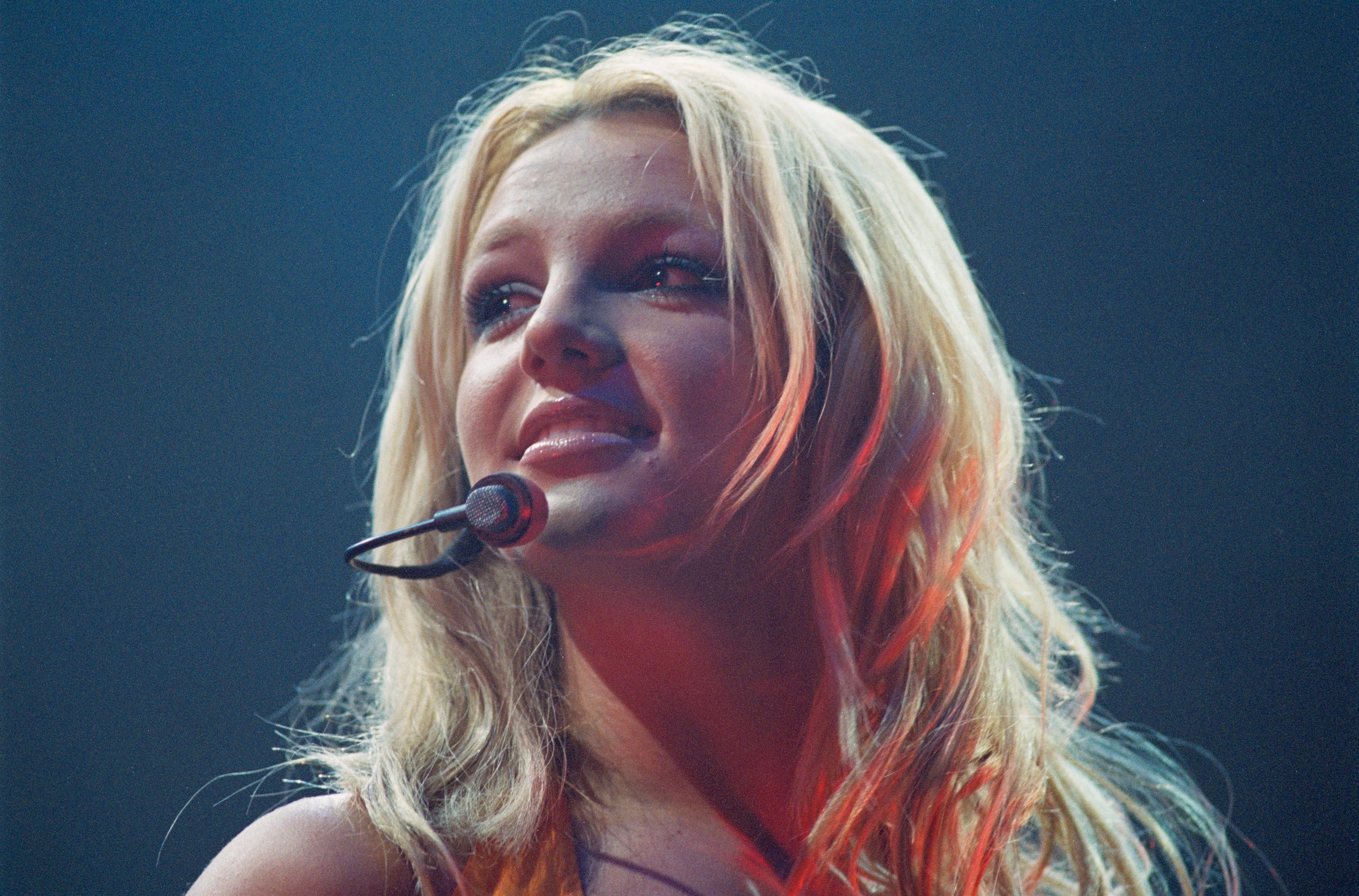 Britney Spears' 'Oops!… I Did It Again' with headset' is trending
No, the Britney Spears "Oops! I Did It Again" costume isn't trending on Twitter or social media. However, it is trending somewhere you might not even know. As Spears continues the fight to end her conservatorship, new developments pop up in the news daily. Journalists frequently check Google trends to see what keywords users search for along with the pop icon's name.
Many users continuously search for why Britney Spears is under a conservatorship. The latest news also focused on searches surrounding Spears' ex-husband, Jason Alexander. (They tied the knot in Las Vegas, but the marriage only lasted 55 hours).
RELATED: Britney Spears: Why Is She Still in a Conservatorship After 13 Years?
However, on July 20 and 21, one of the number one search queries was "Britney Spears Oops I Did It Again with headset." It might be a little early to start searching for a Halloween costume, but it looks like that is exactly what the pop icon's fans are doing. The entire outfit from the 2001 hit might be the most popular Halloween costume for 2021.
What about Spears' 'Baby One More Time' school girl outfit?
While fans love the iconic Britney Spears "Oops! I Did It Again" costume, wasn't her school girl outfit for the "…Baby One More Time" video just as impressive? Why aren't fans Googling the costume from her original hit song? It might have something to do with Jeff Bezos flying into space on the same day Spears' new lawyer announced his intentions to remove Jamie Spears from her conservatorship.
RELATED: No, Britney Spears Isn't Actually in Jail: Here's What 'Free Britney' Is About
Or, it could be that the red latex catsuit makes more of a Britney statement. When the stylist from the "Oops! I Did It Again" video — Estee Stanley — spoke with Vogue, she gave some insight.
"Even with her little schoolgirl outfit, she's really set a precedent for always coming out in something very memorable," Stanley told Vogue. "People didn't expect it. She was still young and innocent, and then all of a sudden, she comes out in this vixen-y, sexy, skin-tight outfit. She definitely knew what she wanted and what she liked — that's what makes her Britney."
Britney Spears' 'Oops!… I Did It Again' Costume is really made of latex
In the same interview, the stylist also worried about Spears passing out from the "Oops!…I Did It Again" latex costume. Plus, her fears were warranted.
"If you put a latex outfit on, you're immediately sweating, and I knew she was going to be dancing all day," Stanley recalled. "I was nervous that she would pass out. After one take, I unzipped her, and it literally looked like a bucket of water poured out of this jumpsuit. She had a very intense day, to say the least."
So, if you choose to rock the Britney Spears "Oops!…I Did It Again" costume with headset, try not to spend the entire day dancing. At least take frequent breaks and drink lots of water if you do.