Britney Spears Posts Nude Photos, Talks 'Free Woman Energy'
Britney Spears is celebrating her newfound freedom. The pop star recently posted two nude photos of herself on Instagram.
Britney Spears put her conservatorship battle behind her, and she's now enjoying her independence. The joy she's feeling can be seen if you click through her social media posts. Spears caused quite a stir when she recently posted nude photos of herself on Instagram.
Britney Spears declares she has 'free woman energy'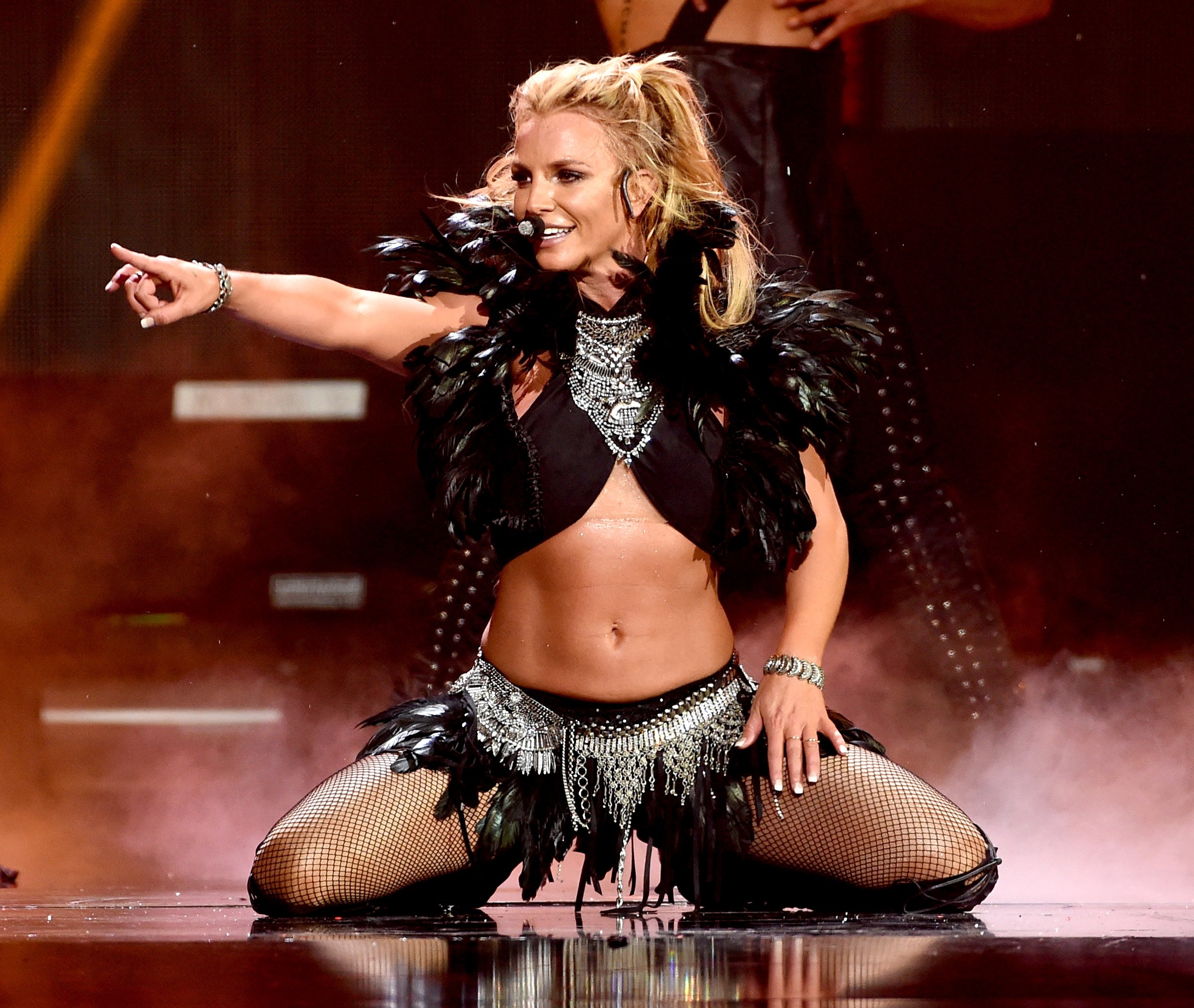 Spears celebrated her independence with two nude photos on Instagram. She captioned the pics by writing, "Free woman energy has never felt better." The pictures are a bit racy, but if you decide to visit her page, you won't see complete nudity. Spears covered her naughty bits with a heart and flower. The photo received a lot of likes from her fans.  
In the first picture, Spears is posing in what looks like the dressing room area in her home. In the second photo, she's in the same area, but gives the camera an intense stare. She seems to be telling her haters that she's back and better than ever. She also seems to be sending the message that no one can tell her what to do now. Spears followed up the nude photos with some pictures of her in a pink bikini. She says this is the first high-waisted bikini she has ever owned.
Britney Spears' conservatorship
Spears' conservatorship ended in November 2021. However, according to her attorney, she still has a financial "safety net" in place (via Associated Press). Spears, who didn't attend the court hearing, shared her joy on Twitter after the decision was made. She received support from many people in the entertainment industry, including Lady Gaga.
"Good God, I love my fans so much it's crazy," posted Spears. "I think I'm gonna cry the rest of the day! Best day ever… praise the Lord … can I get an Amen???? #FreedBritney."
After the conservatorship ended, Britney took to social media to continue thanking her fans and to do a celebratory dance. She chose to dance around her home to Madonna songs. Spears also revealed to her fans on Instagram that she had her first glass of red wine in 13 years.
"I'm sure it looks weird, me dancing to @madonna so much… I see it… it's like I'm not trying as much like I'm INDULGING… well that's exactly what her music does to me!!! I mean I had my first glass of red wine last weekend!!! I've waited 13 years… that's long enough!!!" wrote Spears.
What's next for Britney Spears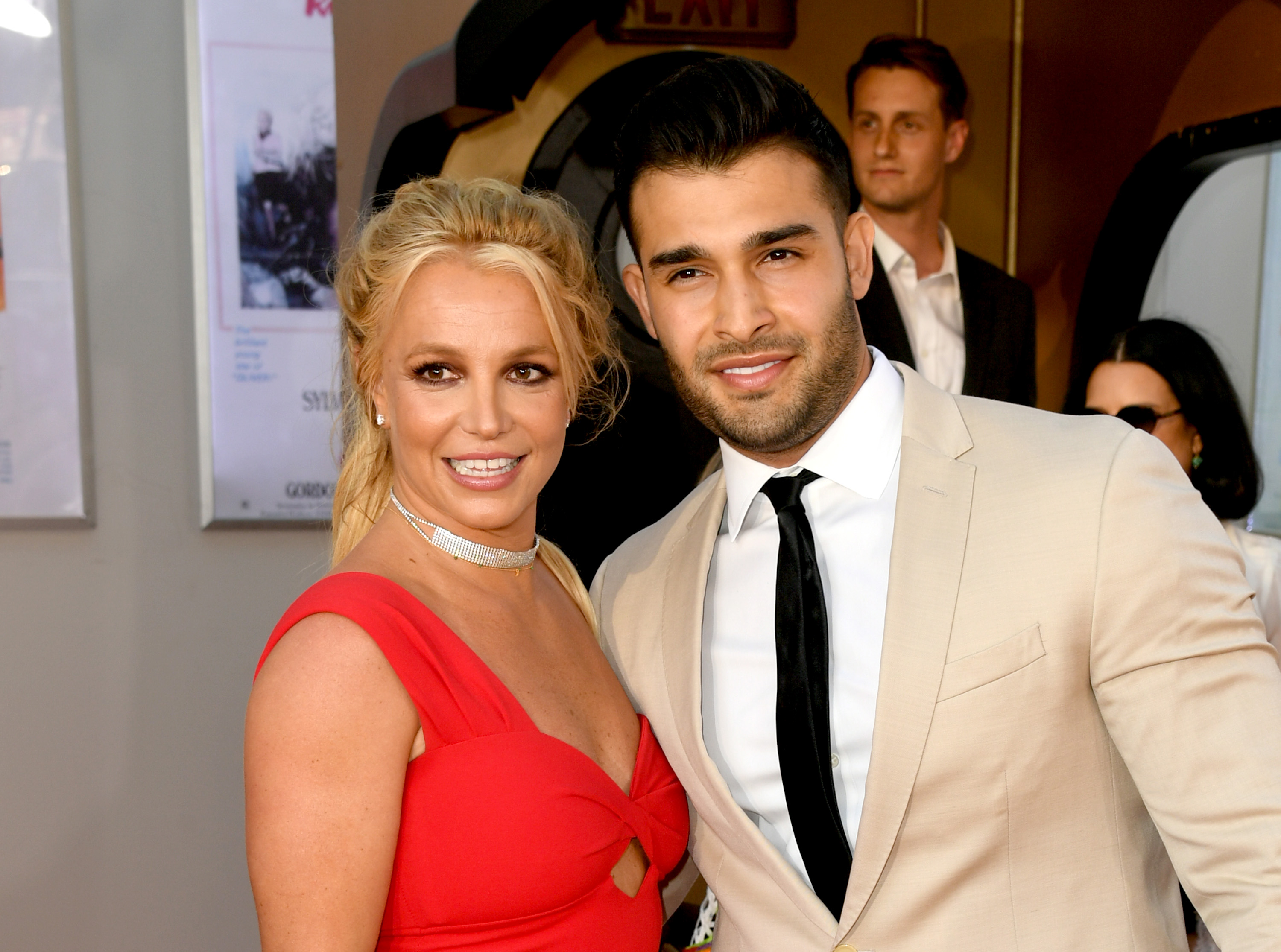 Spears is set to marry her long-time boyfriend, Sam Asghari. They met in 2016 on the set of her music video for "Slumber Party." He played her love interest. The personal trainer says he was smitten when he first met the singer.
"I was excited that I get to meet one of the biggest artists of all time," Asghari told Men's Health during a 2018 interview. "I had butterflies."
Between takes, Asghari tried to get Spears' attention by joking with her. "She said, 'Hi, I'm Britney,' and I said, 'I'm sorry. What's your name again? I tried to be funny. I don't think anybody got it."
RELATED: Miley Cyrus Says Dolly Parton Taught Her a Valuable Lesson
Follow Sheiresa Ngo on Twitter.