Britney Spears Is Pregnant With Her Third Child: 'I Am Having a Baby'
Britney Spears took to social media to announce that she is expecting her first child with Sam Asghari. She shared how she found out.
Britney Spears recently made headlines with her engagement and has just revealed the exciting news that she is pregnant with her third child. This will be her first child with fiancé Sam Asghari. Here's what the musician shared about her pregnancy.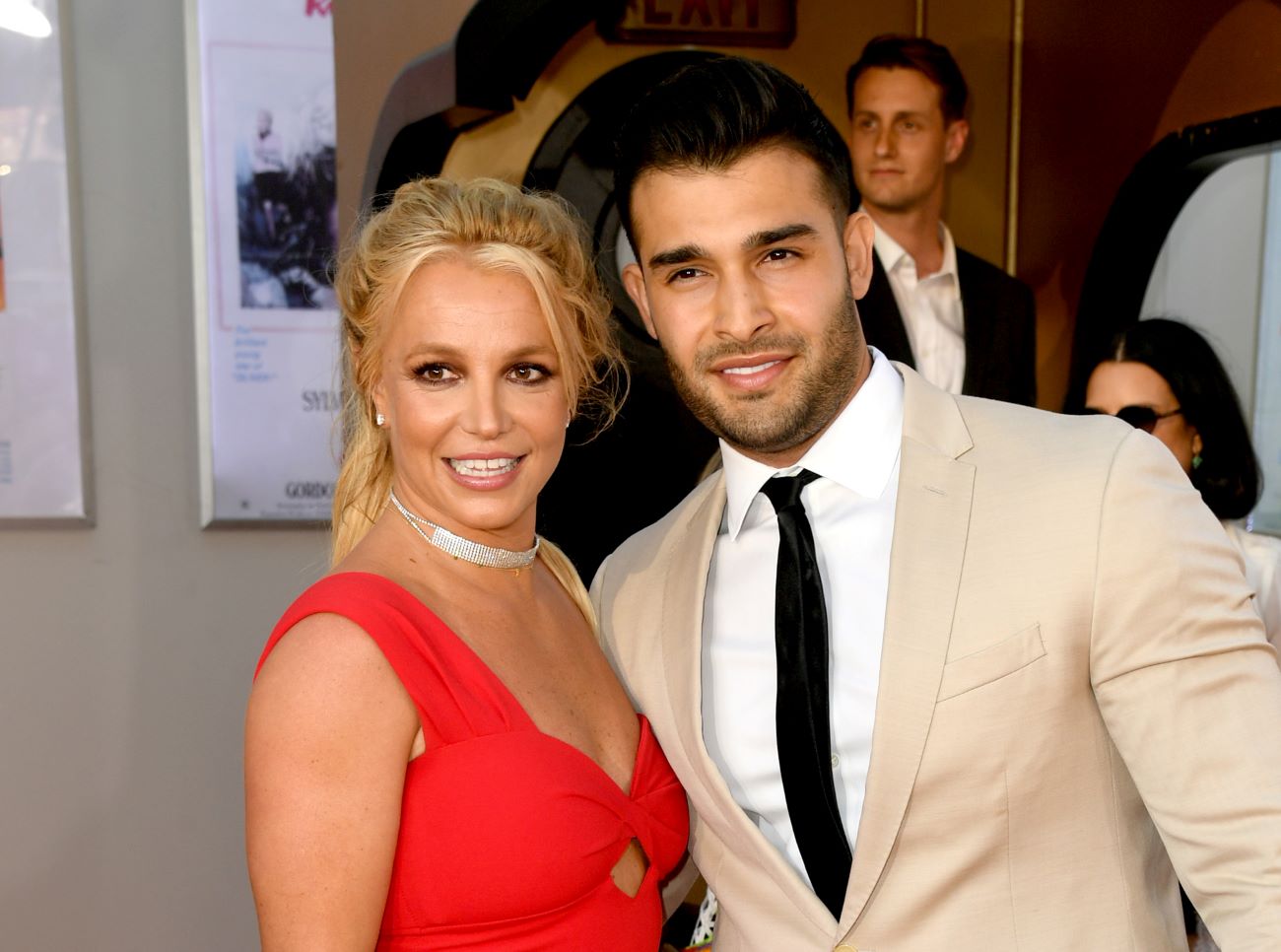 Britney Spears' soon-to-be husband is Sam Asghari
Spears and Asghari first met in 2016 on the set of her "Slumber Party" music video. The pair hit it off right away and soon began dating.
"Sam has been an absolute dream come true for Britney," a source told Us Weekly in 2019. "He is such a positive light in her life."
In Sept. 2021, Asghari proposed after five years of dating. 
"Sam has been dying to propose to Britney and knew this was finally the right time," a source told E! News. "They are so happy to be able to share this new chapter together," the source explained. "They have been talking about getting engaged for a while now and Sam totally threw her off today at her house. She was so taken back, she screamed."
She announced her pregnancy on social media
In an Instagram post, Spears explained that she took a pregnancy test after she noticed that she was gaining weight.
"I thought 'Geez … what happened to my stomach ???'" she wrote. Asghari joked that she was "food pregnant," but it turns out that it was the real thing.
"So I got a pregnancy test … and uhhhhh well … I am having a baby," she explained.
Spears shares two children, Sean Preston Federline and Jayden James Federline, with her ex-husband Kevin Federline. This will be her first child with Asghari.
Spears also explained that she had perinatal depression during her previous pregnancies. She shared that she's grateful that "women talk about it everyday … thank Jesus we don't have to keep that pain a reserved proper secret."
She ended her post by saying, "This time I will be doing yoga every day !!! Spreading lots of joy and love."
Britney Spears' kids are teenagers now
Spears' two sons are 15 and 16 and she recently shared a social media post about how quickly they've grown up. She wrote about how happy she is to have a bond with her sons.
"There's a lot I can't share with you all because my kids are very private which I love but I will tell you they are both extremely talented and I'm so incredibly blessed to have these two little men in my life," she wrote on Instagram. "And if they're reading this … which I'm pretty sure they're not … I love you two little devils so much !!!"