Britney Spears' Refusal To Perform May Be Her Way Out of the Conservatorship
Singer Britney Spears is refusing to perform in response to a judgment against the removal of her father Jamie Spears as a co-conservator.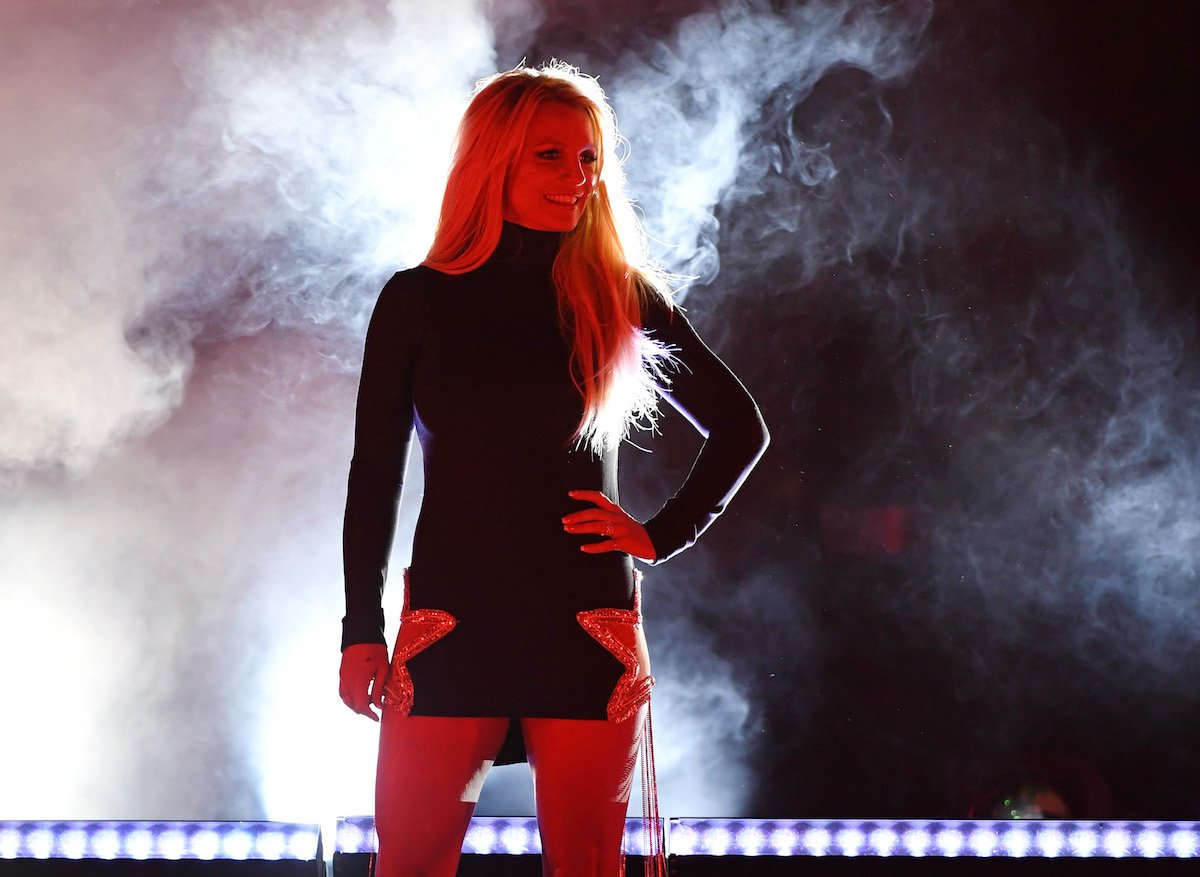 Judge Brenda Penny allowed Jamie to remain in the position. She suggested the parties re-explore the notion "down the road," The Associated Press reports. However, Britney pushed back. "My client has informed me that she is afraid of her father," her attorney, Samuel D. Ingham III announced. "She also stated that she will not perform as long as her father is in charge of her career. We are really at a crossroads."
However, refusing to perform could possibly be the one motivating aspect that may ultimately inspire Jamie to dissolve his position.
An income reduction could move the case
Financial reasons are typically the crux of a conservatorship. Jamie obtained control over his adult daughter's life in 2008 after incidents that led him to seek a conservatorship. But the arrangement extends beyond the financial aspect.
Even small moves are tracked in the name of keeping Britney safe. "Her most mundane purchases, from a drink at Starbucks to a song on iTunes, are tracked in court documents as part of the plan to safeguard the great fortune she has earned but does not ultimately control," according to The New York Times.
RELATED: Britney Spears' Fans Say Her 'Eyes' and 'Hands' Prove She's Not Doing Well
But a reduction in finances may be a game-changer. Elaine Renoire, president of the National Association to Stop Guardian Abuse told The New York Times that money is typically the main driver in a conservator arrangement. Britney's fortune is worth an estimated $60 million as of 2019, Forbes reports.
"As long as she is bringing in so much money and as long as the lawyers and conservators are getting paid, there is little incentive to end it," she said. "Usually, the conservatorship just keeps going unless the conservatee makes a fuss or the family does."
Britney Spears has been on an 'indefinite work hiatus' since 2019
Britney announced she was pivoting to focus on her father's health in January 2019 and went on an "indefinite work hiatus," according to The New York Times.
Jamie experienced a ruptured colon, which landed him in the hospital for 28 days. "We're all so grateful that he came out of it alive, but he still has a long road ahead of him," Britney shared on Twitter. "We have a very special relationship and I want to be with my family at this time just like they have always been there for me."
RELATED: What Jamie Lynn Spears Learned From Britney Spears About Fame: 'She Taught Me How to Protect Myself'
For health reasons, Jamie appointed Jodi Montgomery to be his temporary replacement last year. Britney has also requested that Montgomery take over the role permanently.
Jamie asserted he only wants the best for his daughter. His "sole motivation has been his unconditional love for his daughter and a fierce desire to protect her from those trying to take advantage of her," according to court documents.