Britney Spears: All of Her Relationships Before Sam Asghari
Britney Spears is reportedly preparing for her marriage to her longtime boyfriend, Sam Asghari. Their nuptials are scheduled to take place on June 9 in front of a small group of family and friends. The couple, who have been together for five years, became engaged in 2021. However, Asghari is not Spears' first husband. Who was the "Mood Ring" singer in relationships with or married ahead of the handsome model?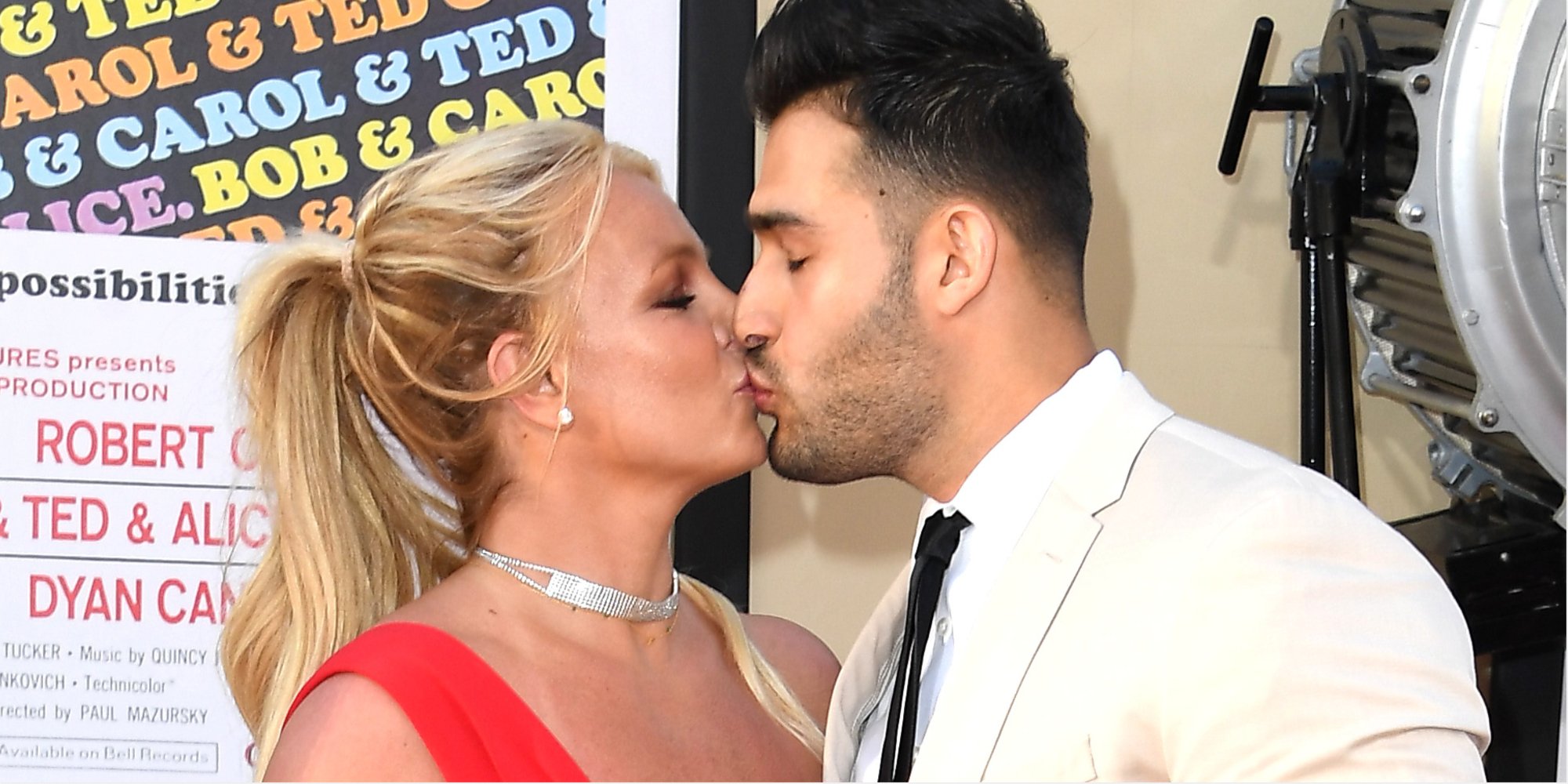 Sam Asghari is one of Britney Spears' longest relationships
Spears and Asghari first crossed paths in 2016 when he landed a role in her music video for her song, "Slumber Party."
Spears discussed the moment she met the model on CBS Radio's Fast in the Morning With Nathan Fast on AMP 103.7 in Dallas, reported Yahoo! News.
"We were doing the scene where I was doing the walk scene through the hall to go through the door to the bedroom. So we were sitting there and waiting and waiting together for like 20 minutes at a time," she revealed.
"We had to be stuck together, so we were forced to talk to each other," Spears continued.
"We started talking about sushi and things we like, and, like, we should go to sushi one day. 'Let's do this, let's do this.' And he said, 'OK, I'll give you my number after the thing,'" the singer clarified.
"It wasn't even a serious thing," Spears continued. "It was one of those things that we were having a conversation to get through the experience, you know? I kept his number, and it was so weird — it was like five months later, and I found his number in my bag. I was like, 'He is really cute. This guy is really cute.' So I called him. He is just a fun and funny person."
Asghari has been one of Britney Spears' longest relationships to date.
Who was the 'Toxic' singer married to before Sam Asghari?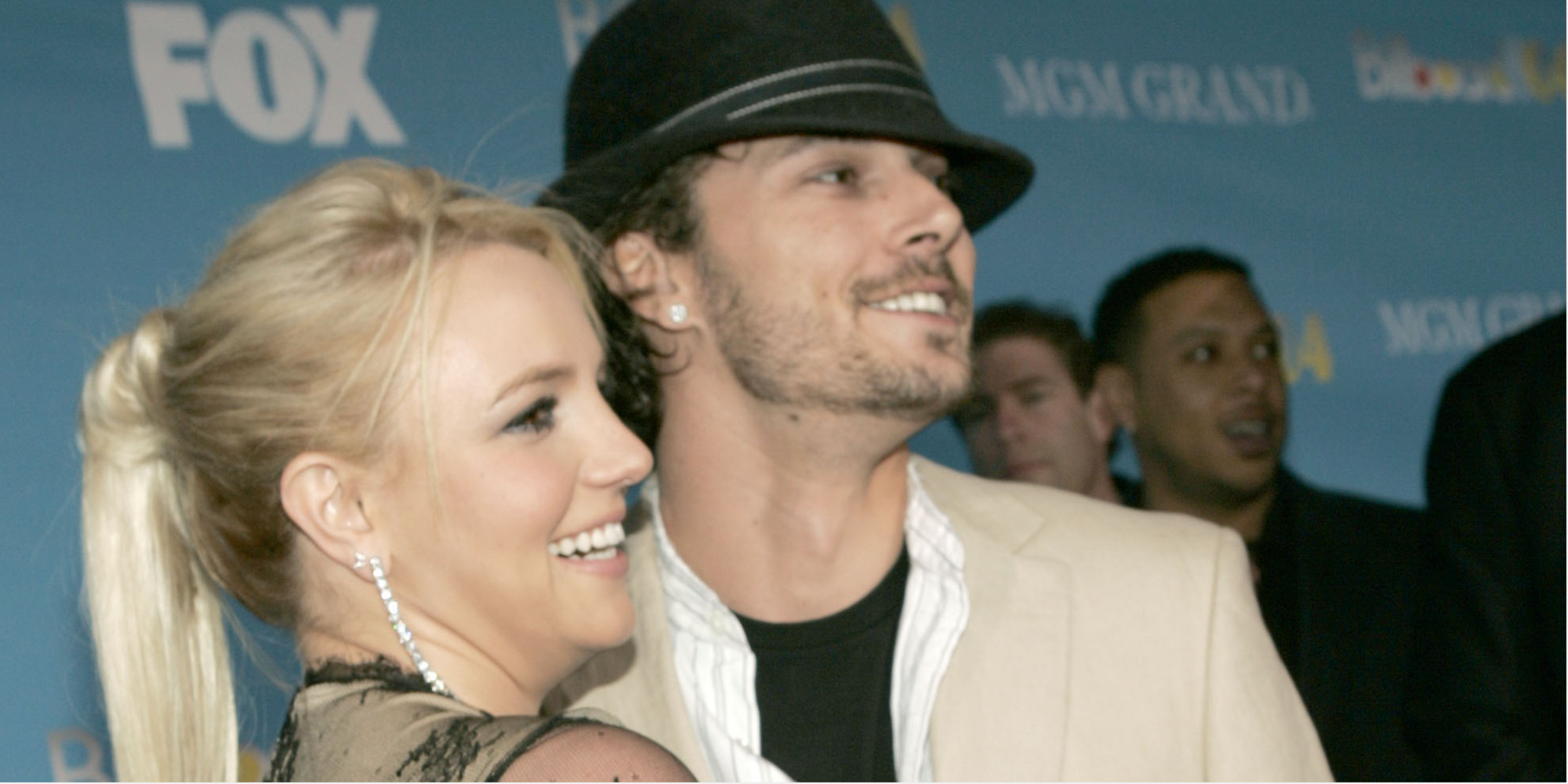 It was a whirlwind marriage for Spears and her childhood friend Jason Alexander in 2004.
After spending the weekend together in Las Vegas, Spears and Alexander tied the knot in the middle of the night.
Dressed in a baseball hat and ripped jeans, Spears paid $70 to say her "I dos" in Vegas's A Little White Wedding Chapel at 5 a.m. on Sunday, January 3rd, 2004.
"They weren't dressed in wedding attire, but it was very romantic, and there was a feeling of love between them," chapel owner Charolette Richards once told Rolling Stone.
"They appeared to be extremely happy. The couple was laughing but crying, too, during the ceremony. I thought it was a marriage that would last forever."
Just 55 hours later, however, Spears had the union annulled.
Six months later, Spears became engaged to dancer Kevin Federline.
Spears proposed to Federline while on her private plane. However, he said no.
One week later, Federline slipped a 5-carat diamond engagement ring on Spears' finger. In September, they tied the knot in front of 30 of their closest friends who thought they were attending an engagement party.
After welcoming two sons, the couple called it quits three years later.
Britney Spears' other high-profile relationships
Spears dated Justin Timberlake from early 1999 until 2002. At the time, she was at the height of her career, while he was a member of the hugely popular boy band 'NSYNC.
Spears and Timberlake were the ultimate pop couple. They dated for more than three years before abruptly ending their relationship.
After their split, Timberlake released his first solo song, "Cry Me A River." He admitted the tune was about his breakup with Spears.
Following her split from Timberlake, Spears dated choreographer Wade Robson for about a year, reported Hollywood Life.
Spears dated actor Colin Farrell in 2003. A brief affair with backup dancer Columbus Short followed.
In 2007, Spears connected with music producer J.R. Rotem. By the end of that same year, Spears briefly dated photographer Adnan Ghalib.
Beginning in 2009, Spears began dating her manager, Jason Trawick. In December 2011, they became engaged. They split at the beginning of 2013.
In 2013, Spears was involved with a lawyer, David Lucado, but their romance lasted just one year.
Spears' last relationship before meeting Asghari was with producer Charlie Ebersol whom she dated from 2014 through 2015.
RELATED: Britney Spears Will Reportedly Marry Sam Asghari in an Intimate Ceremony on June 9