What is Britney Spears' Religion? Why Did She Remove the Instagram Post Revealing She is Catholic?
Britney Spears religion changed throughout the years; however, she shared recently that she is now Catholic. Then she took the post down. What happened?
Since Britney Spears spoke out against her conservatorship in June 2021, she's more open than ever on her Instagram account, including discussing her religion. On Aug. 5, 2021, the 39-year-old pop icon told fans she's Catholic, but later she took the video down. What is Spears' religion, and why did she take the post about it down?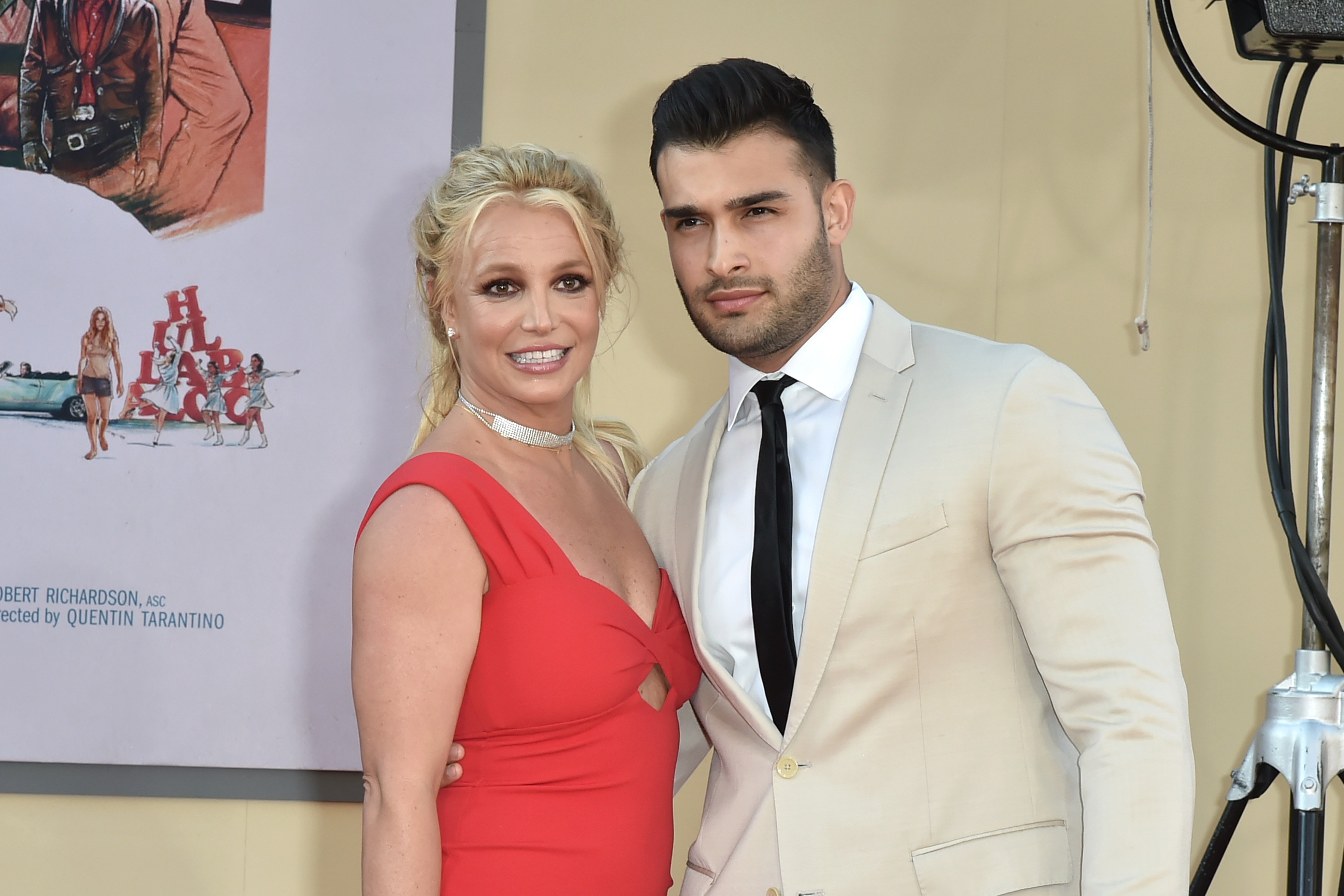 Britney Spears shared her new religion with fans: Catholicism
On Aug. 5, Britney Spears shared an Instagram video in two different outfits and nonchalantly told fans about her new religion. Then she explained why she wore a modest blue dress in the second video. 
"As for the next video," she wrote in a now-deleted post. "I just got back from mass … I'm Catholic now … let us pray."  
Twitter and Instagram went wild with the news of Spears' latest religion change. According to The Exile of Britney Spears: A Tale of 21st Century Consumption, the pop star grew up Baptist and sang in the church choir. As an adult, Spears studied Kabbalist teachings in the 2000s along with other celebrities. However, in 2006, Today reported that she left Kabbalah, stating, "My baby is my religion."
Britney Spears' mother, Lynne Spears, and sister, Jamie Spears, converted to Catholicism later in life. Jamie raises Britney's two nieces, Maddie Aldrige and Ivey Joan Watson, in the Catholic faith as well. 
Some Catholics question Britney Spears' new religion
While many followers of the Catholic faith rejoiced in Britney Spears' conversion, others weren't as quick to welcome her to the religion. They question whether her interest in the faith appeals to the courts, showing that her IUD violates her belief. In Spears' June 23 testimony against her conservatorship, she alleged that the team wouldn't allow her to remove her contraceptive device.
"Only God can know what's in Britney's heart right now," Christine Favocci, Catholic blogger at The Unfinished Mama, told ShowBiz Cheat Sheet on Aug. 14. "But I'm a little skeptical of her conversion given that the rest of her Instagram is plastered with booty shots and semi-nude pictures."
Favocci, a lifelong Catholic, noted that the Catholic Church strictly prohibits the use of artificial contraception. She believes this fact might explain Spears' sudden interest in the faith, recalling the pop icon's testimony about the IUD.
"Nobody becomes a saint overnight, so it's entirely possible she's still on her imperfect journey, and I pray that it's sincere," the 40-year-old blogger added, "but I wouldn't be shocked if this is all an elaborate legal ruse."
Why did Spears remove the Instagram post revealing she is Catholic?
Britney Spears took down the post about her religion and didn't mention it again. In an Instagram post a few days later, Spears told followers that she plans to post less because of lies in the news about her. 
"In a system where I've felt completely hopeless for so long, at least I do have a platform to share !!!!" the pop icon wrote on Instagram. "As Selena Gomez says it best – The world can be a nasty place … I know it … you know it … kill them with kindness!!! Unfortunately, the news has been pretty nasty, saying horrible and mean lies about me, so I'm gonna post a little less from now on."
Did Spears remove the post because of negative comments and news about her religious choice? Only the '90s pop icon knows the answer to that question. According to Spears, she's Catholic now. After 13 years of a conservatorship controlling every aspect of her life, hopefully, she has the freedom to choose what religion to practice. 
"Pray Every Day," Britney's Instagram profile still reads.